A moist and tangy delight, this Lemon Cake is a tart surprise that is rich but still light and fluffy, and is the perfect cake for the lemon lovers! In under an hour, you can have this delectable moist sponge cake, topped with a tart syrup, ready to tuck into!
A Refreshing Surprise
This cake is light and fluffy, and goes down extremely easily. The lemon and orange tartness adds a surprising zest that refreshes the cake perfectly and creates some excitement for the tastebuds. The tart element also adds a uniqueness to an otherwise ordinary vanilla cake.
Baking Tip for the Lemon Cake
An important step to note when mixing the batter, is to scrape down the bowl. This will ensure that all of the ingredients are homogeneous, and the batter will be smooth and free of lumps.
This sweet treat is great for afternoon tea or to mix up your cakes for birthdays or special occasions. Serve it with some fresh cream or ice cream to balance out the sweet and tangy notes, and top if off with some lemon or orange zest.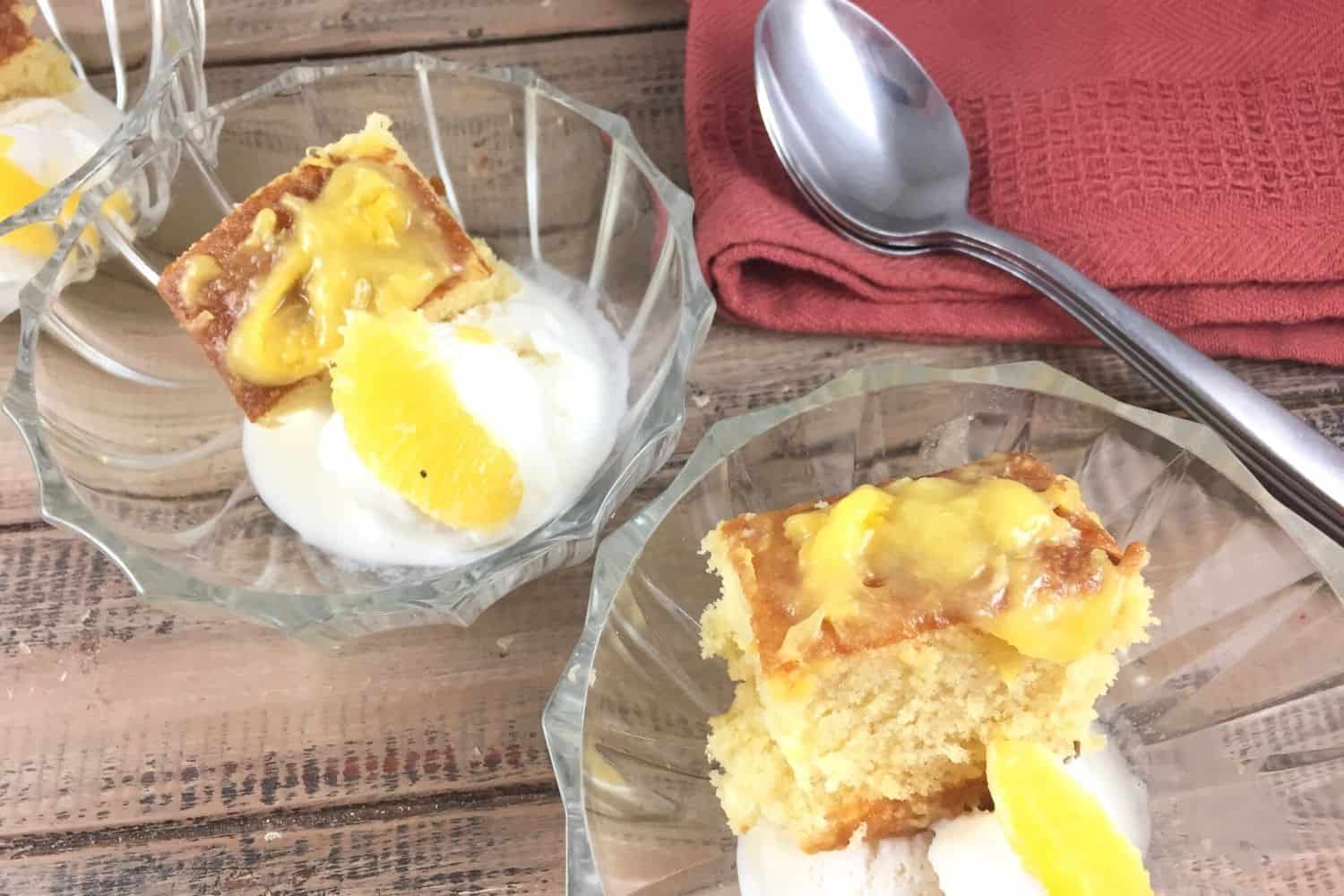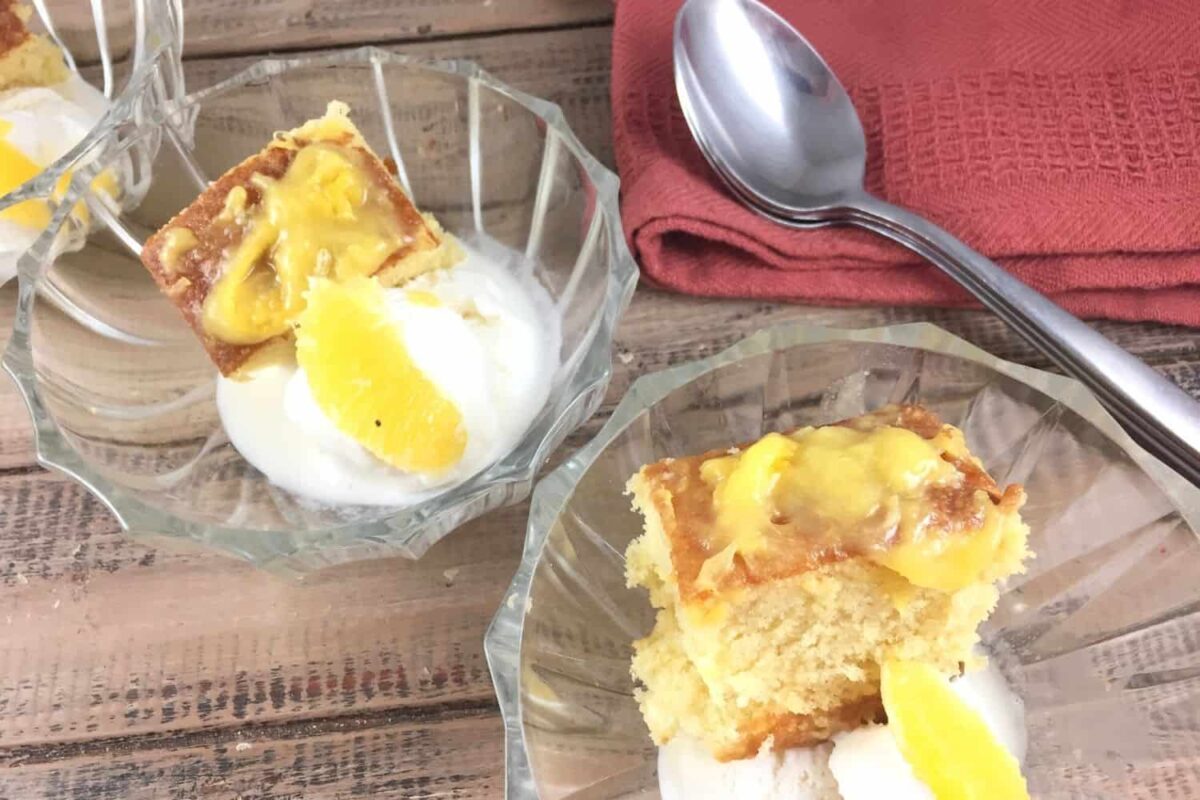 Ingredients
3

eggs

1

cup

sugar

½

cup

flour

½

tsp

baking powder

3

tbsp

butter

⅔

cup

milk

1

cup

orange juice

1

tbsp

butter

1

tbsp

cornflour

1

tbsp

honey (optional)
Instructions
Preheat the oven to 350°F  / 176.667°C, Using a springform cake tin, spray with any non-stick cooking spray.

Using a handheld or stand mixer fitted with a paddle or whisk attachment beat the butter and sugar together on high speed until smooth and creamy, about 3 minutes.

Scrap down the sides and up the bottom of the bowl with a rubber spatula as needed, then sift the flour and baking powder together.

With the mixer on low speed, add the dry ingredients just until combined, with the mixer still running on low, pour in the milk and melted butter and mix just until combined.

You may need to whisk it all by hand to make sure there are no lumps at the bottom of the bowl, the batter will be slightly runny, pour batter evenly into the springform pan.

Place in preheated oven for 20 to 30 minutes.
Making the Syrup
While the cake is in the oven, place the orange juice in a saucepan on medium heat, bring to the boil, add the butter and the cornflour that has been mixed with a little water to form a paste.

Slowly stir this into the orange juice stirring until the sauce is slightly thick, set aside to cool.

When the cake is ready, remove it from the springform pan, place it on the serving plate, using the back of a large spoon, slowly pour the sauce over the cake while it is warm.