What could be better than an ice cream sandwich in Summer you ask? How about a white and dark chocolate coated, caramel, and chocolate mousse ice cream sandwich in Summer? What is not to love? This dessert is sure to be a winner with family and friends, and with simple ingredients that you could find in your pantry at home, it is easily achievable too!
This dessert is also a quick one with it only taking 30 minutes to make. You also don't' need to do any major prep for this dessert, or have any experience prior to making these yummy morsels. This dessert also doesn't require an oven. So much winning!
As the name suggests, this dessert is sandwich style, which makes it very easy to create. Just layer the ingredients between delicious tennis biscuits and most of your work is done! This dessert is freezer friendly too, which means you can save them to devour throughout your week for an after work treat!
The best thing about this dessert is that instead of having to choose between biscuits, chocolate, and ice cream, you can have all of those delicious treats together – in the form of one super delectable dessert sandwich.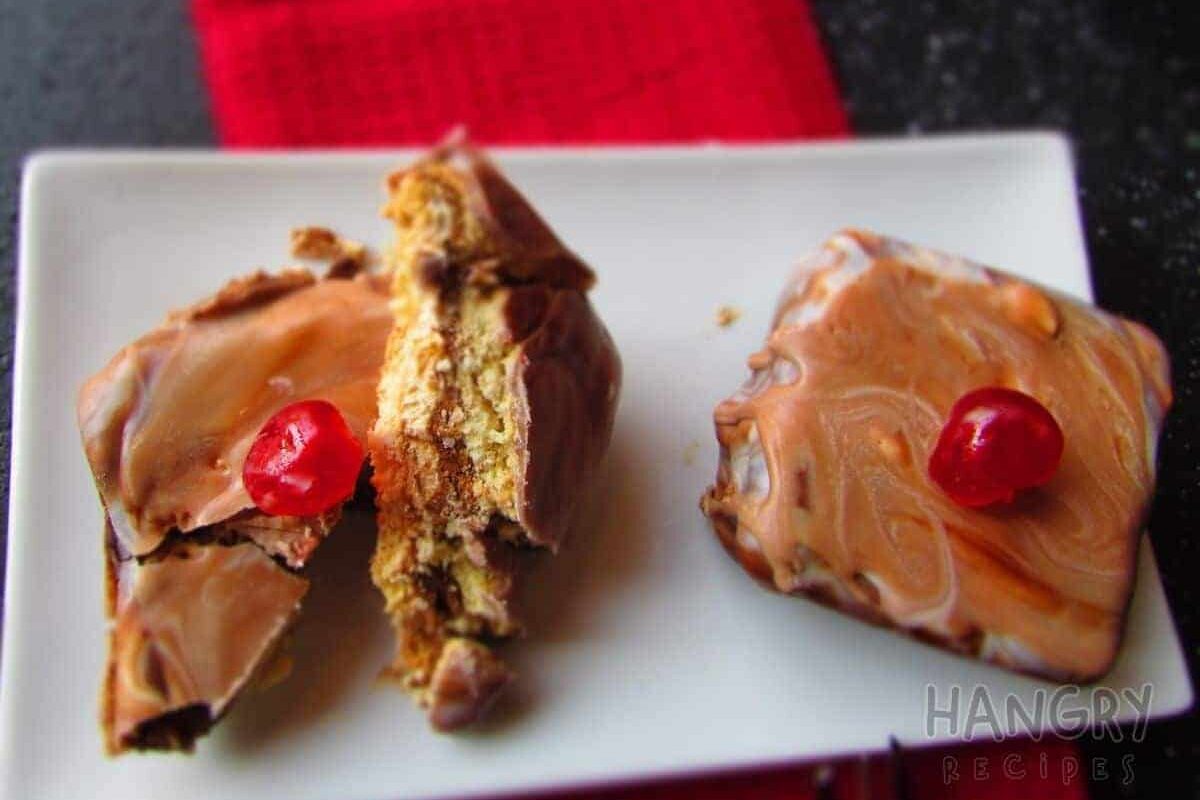 Ingredients
10

packets of

tennis biscuits

1

cup

whipped cream

100

ml

ml caramel

1

cup

chocolate mousse

1

cup

soft ice cream

100

ml

melted white chocolate

100

ml

melted dark chocolate
Instructions
Mix the cream and caramel together

Using the biscuits to make a sandwich, make a layer of cream caramel, then a layer of chocolate mousse and ice cream

Place another biscuit on top

Place upright in a bread baking tin

Repeat until all the biscuits are used

Pour the white chocolate in a bowl

Then, pour the dark chocolate in the center of the white chocolate

Remove the sandwiches from the freezer

Dip each side in the chocolate, creating a marble pattern

As soon as the chocolate sets, place back in the freezer

Serve with fresh strawberries and cherries