Boasting big flavor and inspired by Mediterranean cuisine, this Sicilian Cauliflower and Chickpea Stew is a vegetarian and vegan dish that is full of unique tastes and textures that will have you feeling like you are on the island of Sicily yourself! This tasty stew is served with a tangy sundried tomato couscous that pairs perfectly with the flavorful vegetables.
Mediterranean Flavor and Nutrition Too! 
With distinct ingredients such as chickpeas, kalamata olives, raisins, and red wine, this cauliflower and chickpea stew is an ode to the largest island in Mediterranean waters! The depth of flavors makes this dish a truly unique one, and what is even better is that it is completely meat free and vegan! The dish includes flavors of garlic, sweet cinnamon, savory olives, and tangy sundried tomato. This dish is not just big on flavor, but big on nutrition too! Cauliflower is full of vitamin C and folic acid. Chickpeas are also used in this dish and are a great meat substitute due to their high content of protein. Feel free to add in any other vegetables of your choice such as broccoli or baby marrow to increase the nutritional value of the dish. 
Quick Yet Distinct 
This dish takes about an hour to make, which might seem quite unbelievable when you taste its unique blend of flavors. For a dish so quick and easy, the flavors are distinct and will surely be one to remember. The ingredients in this dish are also extremely budget friendly, so you need not fret if you are looking for a fancy yet affordable meal.
This dish is a special one, and will have you feeling all of the Mediterranean vibes in no time! Sure to impress, serve this meal at a dinner party with friends and prepare for major compliments!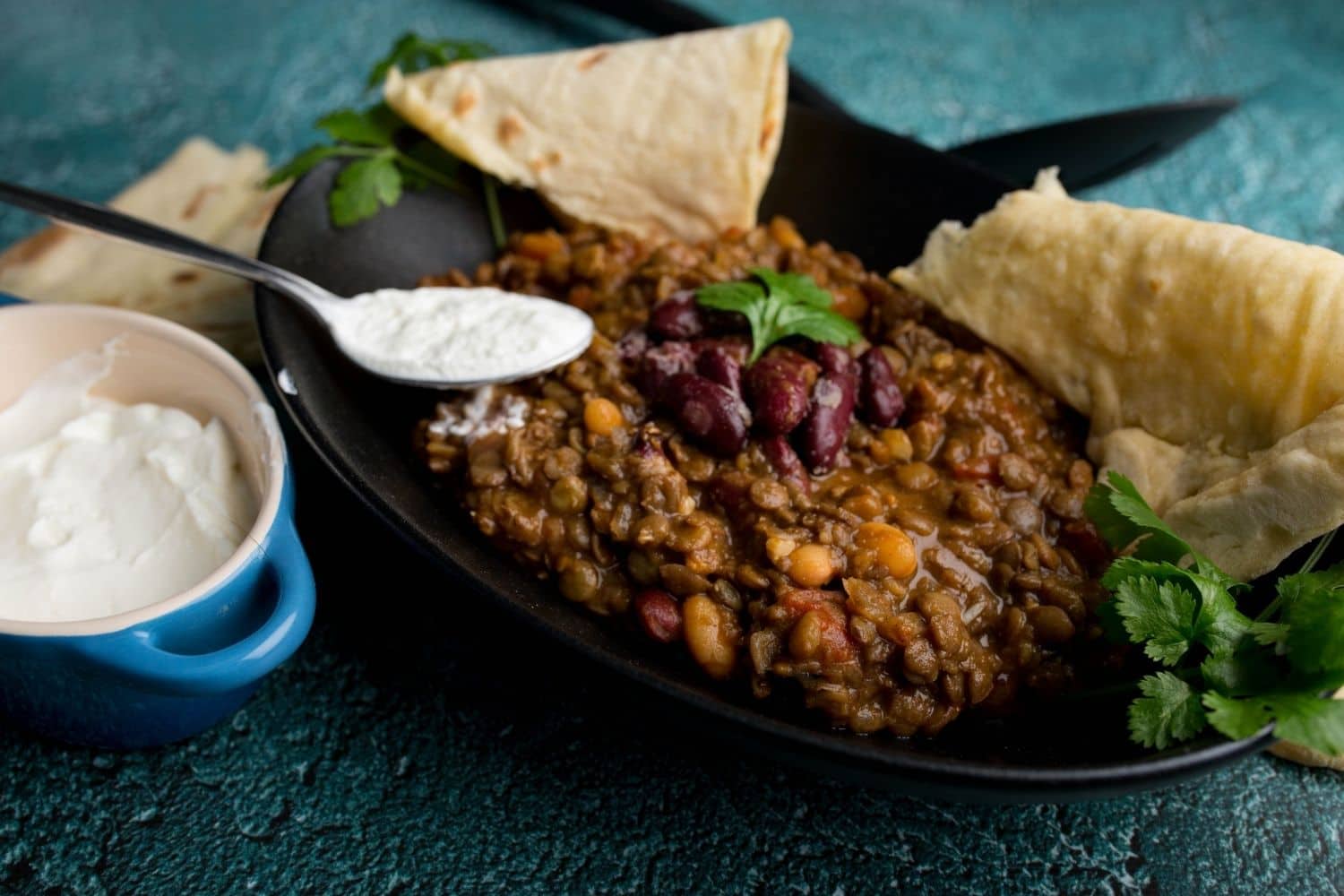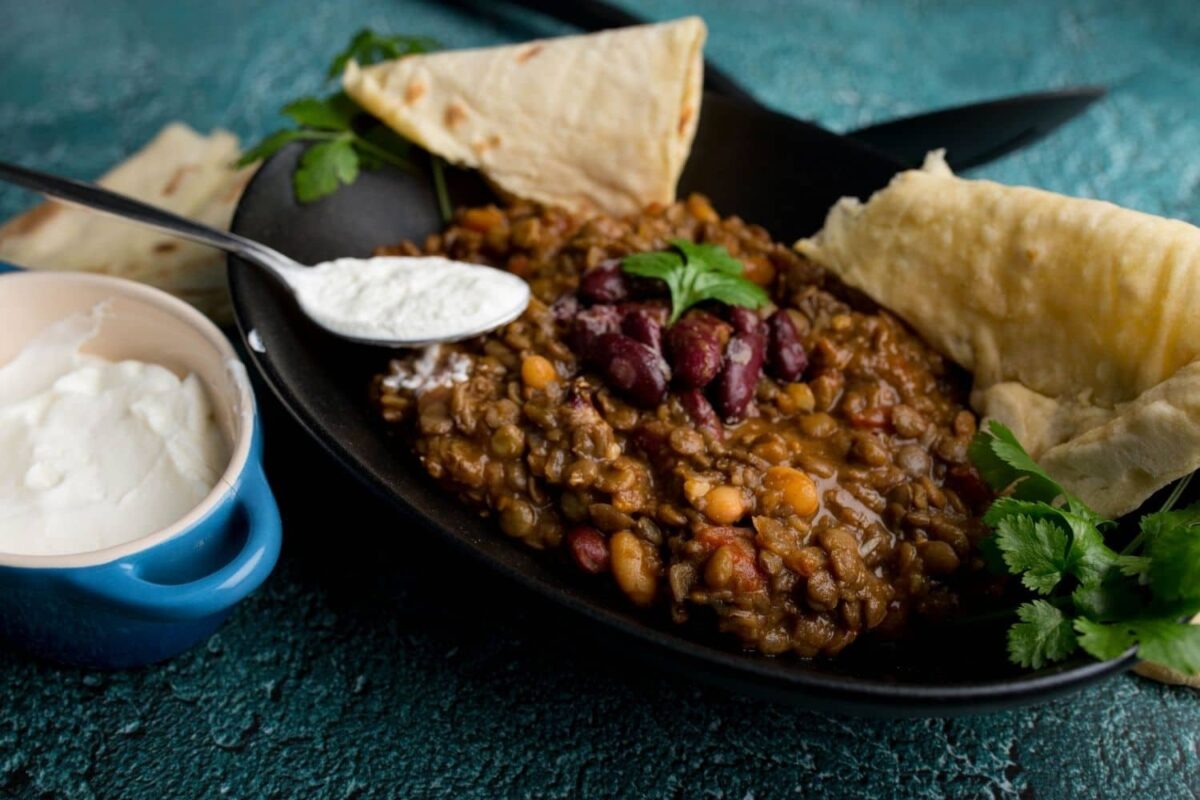 Ingredients
For the Stew
25

g

White Onion

Finely chopped

170

g

Cauliflower

Florets removed and Stem chopped

15

ml

Olive Oil

1

g

Cinnamon Sticks

1

g

Tumeric

1

g

Coarse Salt

5

g

Parsley

Finely chopped

2

g

Garlic

Minced

0.5

g

Whole Coriander

12

g

Kalamata Olives

Pitted and chopped

8

g

Raisins

200

ml

Red Wine

200

g

Tin Chickpeas

Drained (Keep liquid for aquafaba)
For the Couscous
75

g

Couscous

25

g

Sundried Tomatoes

Chopped

2

g

Rosemary

Chopped

1

g

Icing sugar

110

ml

Vegetable stock

Boiling
Instructions
For the Stew
Heat half of the olive oil in pot over medium heat, then add onion, cauliflower, chilli flakes & seasonings.

Cover with a lid & cook for 15 minutes until cauliflower has softened, stirring regularly, adding some.

Heat the remaining olive oil in a separate pot. Add garlic & cinnamon, cook for 1 minute until lightly golden.

Add whole peeled tomatoes, water & chickpeas. Season & let it cook for 15 minutes.

Once the tomato & chickpea stew has thickened, stir in cauliflower mix.
For the Couscous
Place couscous, sundried tomato & rosemary in a bowl. Add boiling veg stock & cover with plastic wrap.

Fluff the couscous with a fork & serve with cauliflower stew.