This divine quiche-like dish will surprise you. It is super simple and fast to make, yet absolutely rewarding to eat. A healthy, yummy and easy way to fuel your body. This asparagus frittata recipe is one to keep.
What is Asparagus Frittata?
This very simple dish starts with a base of eggs and grated cheese, optionally bulked out a little more with grated sweet potato. All mildly spiced with some sea salt and fresh black pepper and then fried until mostly set and covered with asparagus. You can eat your frittata hot or cold and have it any time of day. To top it off you can play with variations. for example, adding onion or using artichoke instead of asparagus. A bacon and mushroom frittata would make a delicious breakfast!
Why you should eat Asparagus
This delicious asparagus frittata is a nutrient-rich meal, using asparagus, an amazing vegetable full of health benefits and surprisingly yummy to eat too. Asparagus contains beta-carotene (which gets converted to vitamin A in the body), vitamin C and vitamin K. It is a traditional diuretic and rivals other drugs in the treatment of indigestion. There are two types of asparagus, green and white. The green variety is known to be higher in some vitamins than the white.
This recipe is adaptable, affordable, simple, quick and tasty. To top it off it is gluten-free, sugar-free, and highly nutritious. Keeping your mind and gut happy!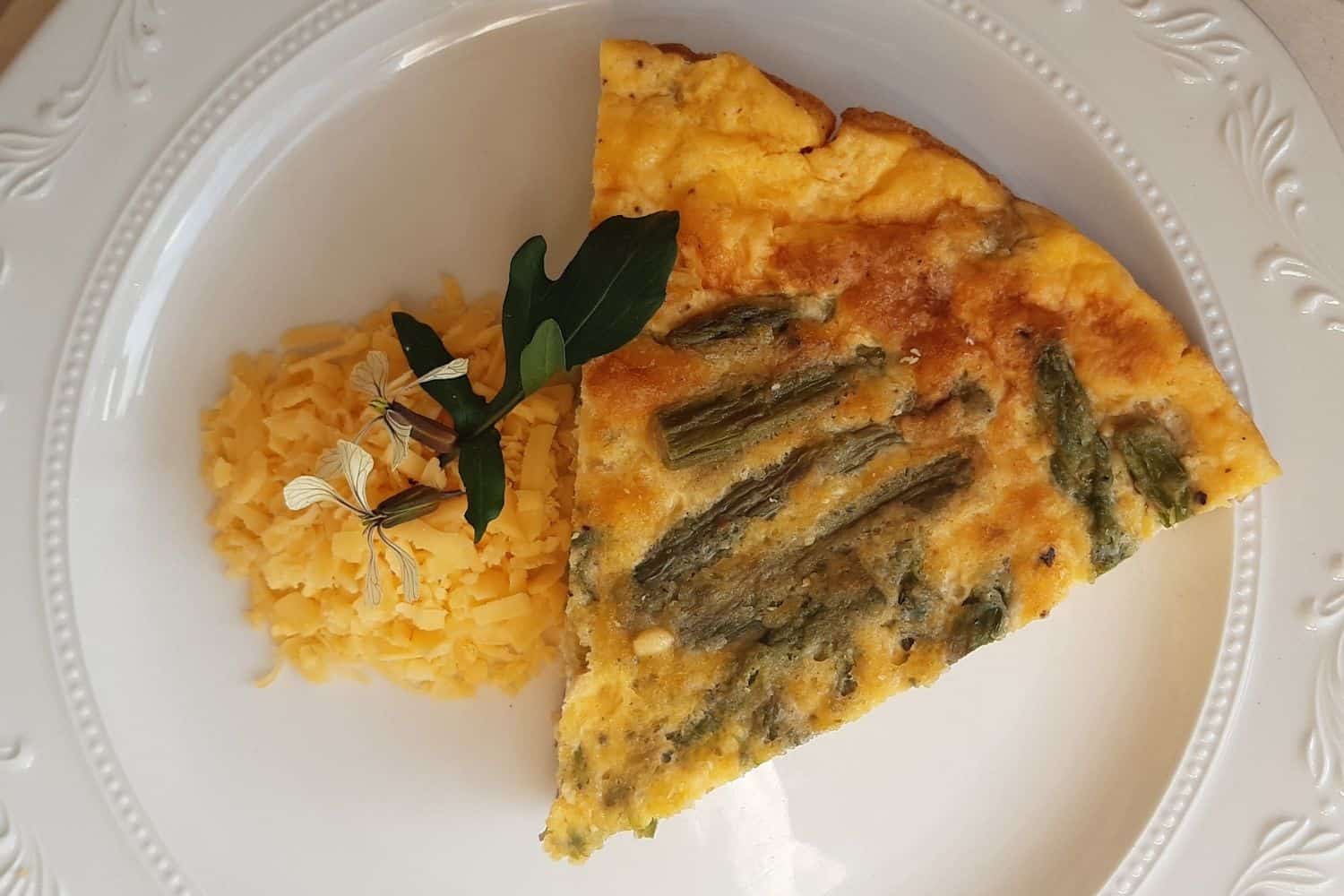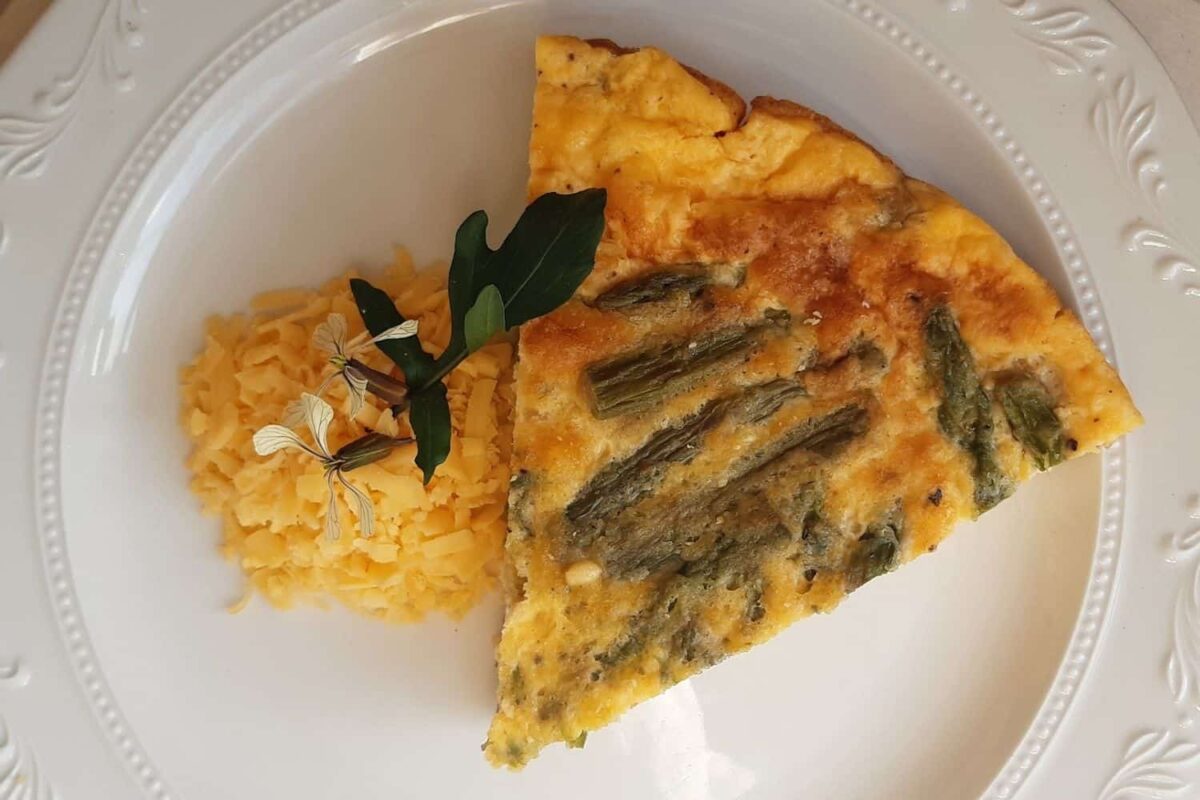 Ingredients
300

g

Fresh Asparagus

1

tbsp

Olive Oil

2

tbsp

Balsamic Vinegar

1

cup

Sweet Potato

Grated

80

g

Parmesan Cheese

Grated

8

Eggs

Beaten together

Freshly Ground Black Pepper

To taste

Fine Sea Salt

To taste
Instructions
Steam or boil the asparagus for 10 minutes, or until just cooked

In a heavy based frying pan, heat half the oil and saute the asparagus and sweet potato for 5 minutes over high heat.

Add the balsamic vinegar and fry on high heat for another 2-3 minutes. Remove from the pan and set aside.

Add some salt and pepper to the beaten eggs and mix in the grated parmesan.

Add the remaining oil to the same heavy based frying pan and heat up.

Reduce the heat and pour in the egg mixture.

After about 2 minutes, add the asparagus, sweet potato and continue to cook for 10-15 minutes.

Heat the grill and, once the bottom of the frittata is set, place it under the grill for 5 minutes, or until the top is set.

Slice onto a serving plate and serve at any temperature.