Poached eggs are out of this world, but can so easily go wrong if the cooking environment changes. So discovering that you can make these breakfast treats in the microwave is mind-blowing!
With only 15 minutes of preparation and 3 minutes of cooking time this is a really easy and quick way to impress guests who are visiting with a sensational breakfast. To make it stand out even more is the spicy vegetable relish flavour that has been added by incorporating a relish.
Keep this dish exciting all year round by changing up the relish that you pair it with! Not sure of other kinds of relishes other than the well known tomato relish that can be bought in a tin? There are more than enough options to choose from to make sure your taste buds are never bored. If you want to try something new try the popular African Chakalaka relish that comprises of tomatoes, beans and chilli. If you're feeling more adventurous and want to send your palate on a foreign escapade try this Swedish relish called Bostongurka loosely translated, Boston cucumber for a wildly different yet tasty alternative.
Chefs Tip for Easy Poached Eggs
Not too sure that we can offer on how to make this dish even simpler so our only real tip would be to make sure that you have enough eggs as may become a regular feast during the week!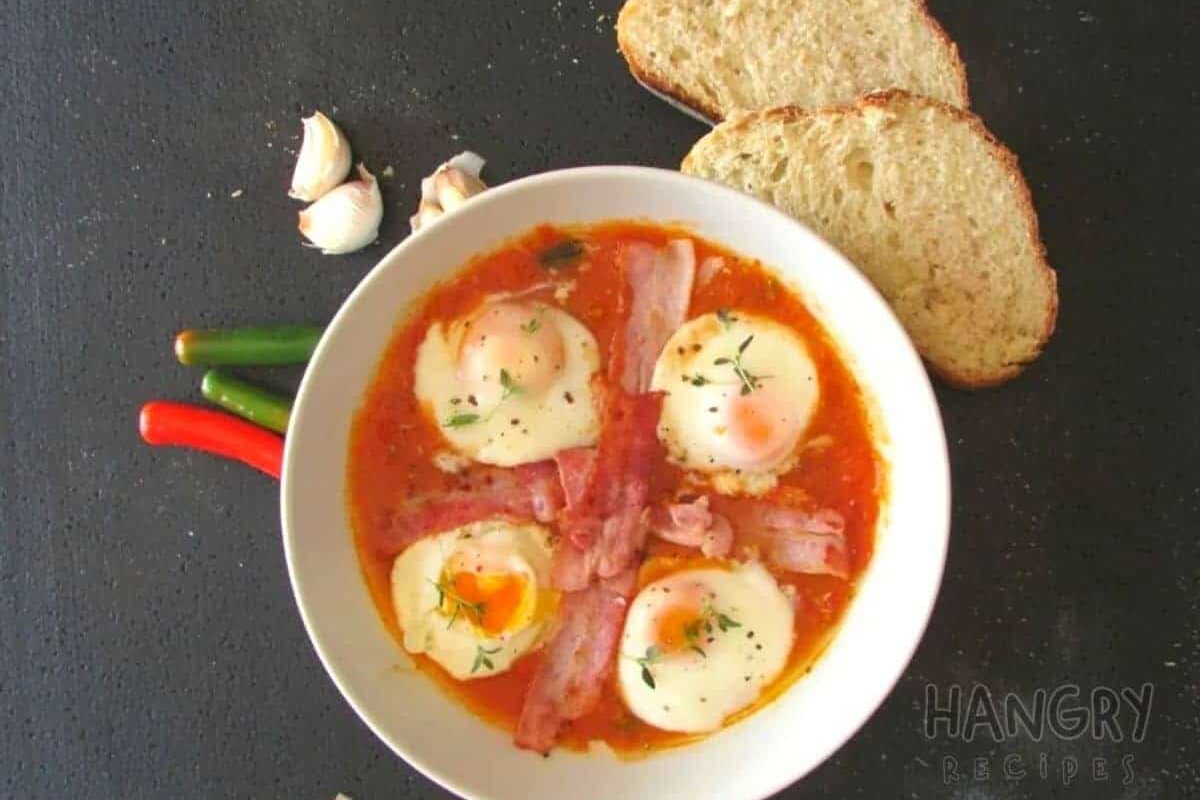 Ingredients
400

ml

cold water

4

large eggs

Bowl of relish

Grilled Bacon

Toast
Instructions
For the Poached Eggs:
In a small bowl or shallow tea cup, por in 100ml cold water

Place in the microwave, uncovered, for 40 seconds

If you desire a harder egg, keep it for 5 seconds longer

Using a slotted spoon to drain the excess water of the egg

Repeat with each egg, but it is important to use cold water each time
For the Bacon:
In a pan fry your bacon until cooked
To Serve:
In a bowl dish your relish and then place your eggs on top of the relish. Finish off by adding the strips of bacon to the dish a shown in the image above.