There is something so simply satisfying about making scrumptious flapjacks in the mornings! Not only are they absolutely, mouthwateringly delicious, but they are so easy to make and are ready to devour in just over half an hour! This recipe promises perfectly soft and fluffy flapjacks every time!
Flapjacks have been enjoyed in many different forms and in many different ways for centuries. They were said to be enjoyed by the Ancient Greeks and Romans, the Elizabethans, and even span back to the Stone Age, where flour was simply mixed with water and cooked on a heated rock! Flapjacks have many different names depending on where you are in the world, such as hotcakes, originate from America, whereas in Britain, a thinner and crispier version called crépes or pancakes are enjoyed.
If you are wanting even and consistent flapjacks, we suggest that you measure them out with a ¼ cup measuring cup and pour them onto the pan. Another absolutely necessary step is to heat the pan on medium-low heat before pouring the flapjacks on, this will prevent the flapjacks from getting overly brown, or even possibly cooking too quickly and burning. Before heating the pan, add a tablespoon of neutral oil to it. However, if you are wanting really decadent flapjacks, replace the oil with some butter, as it contributes to a richer taste.
Serve these delicious morsels with butter, maple syrup or honey, bacon, or even cheese! Top with some fruit of your choice- we suggest blueberries, strawberries and/or raspberries- and enjoy!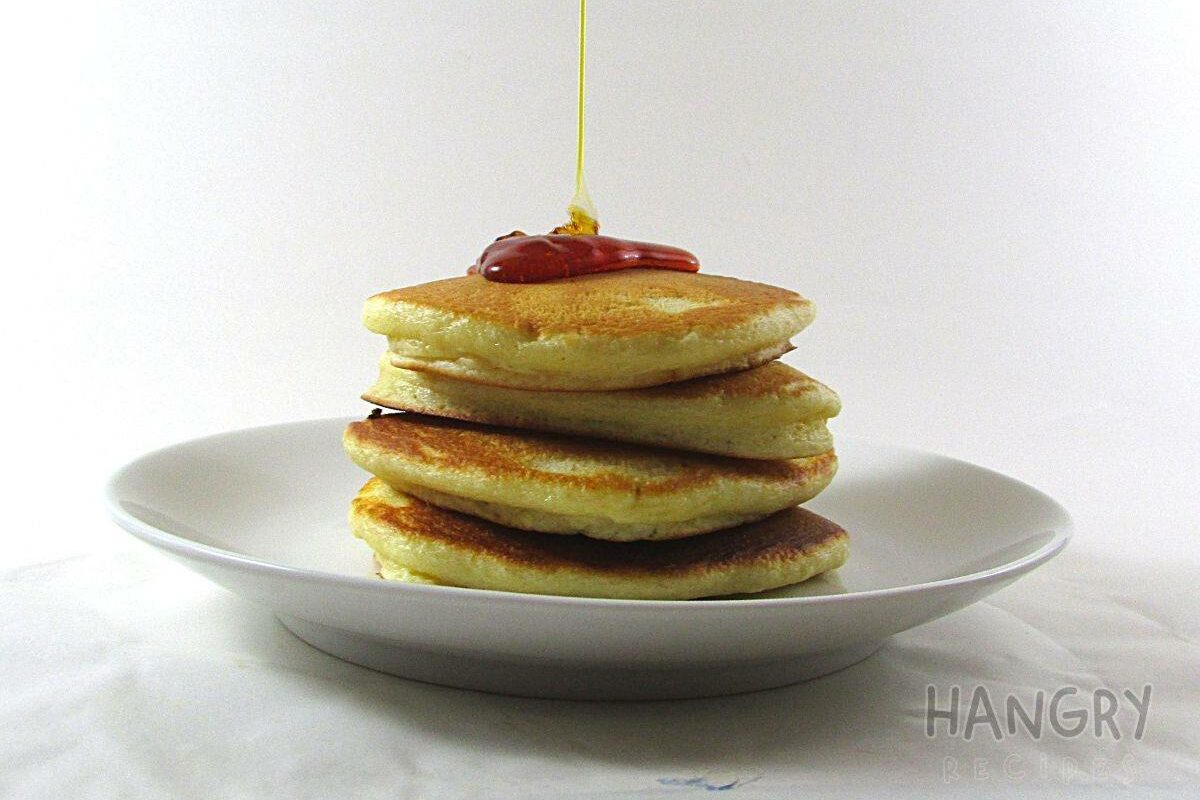 Ingredients
3

eggs

125

ml

sugar

250

ml

milk

2

tbsp

melted butter

2

cups

flour

4

tsp

baking powder

½

tsp

salt

50

ml

cooking oil
Instructions
Drizzle the melted butter into the mixture

Mix the dry ingredients gradually with the milk

Heat a frying pan on medium-low heat, to prevent flapjacks from getting overly brown

Pour heaped spoonfuls of the dough in the hot pan

Not more than 4 at a time

When the flapjack forms a bubble and pops, turn them over

Served the flapjacks with butter, syrup, honey, bacon, berries or cheese.