A simple and hearty meal that requires basic ingredients and spices that you may already find in your food cupboard, these Beef Koftas with Potato Wedges dish is the perfect way to spice up your regular weeknight meals, and is sure to tantalize those tastebuds of yours!
What are Beef Koftas?
A beef kofta is essentially a meatball that is uniquely spiced, with many different variations originating from Central and South Asia, as well as across the Eastern Mediterranean. Koftas are made with either beef or lamb, and in Mediterranean tradition, are served with tzatziki and flatbread. For this recipe, minced beef is used for the koftas, along with chopped onion, parsley, mint, and a fragrant spice blend of garlic, ginger, cumin, coriander, cinnamon, sumac, and salt and pepper.
The koftas require a quick pan fry until the outside is brown, and can then be placed in the oven to cook through. For the potato wedges, you can use oven baked potato wedges or you can make your own from scratch by cutting potatoes into wedge shapes, and roasting them in the oven. The potatoes are covered in a delectable coating of paprika, garlic powder, onion powder, and fine salt.
This beef koftas dish is a wholesome meal on its own, but if you are wanting some sides to serve the koftas with, you can include some pita bread and homemade tzatziki and salads on the side.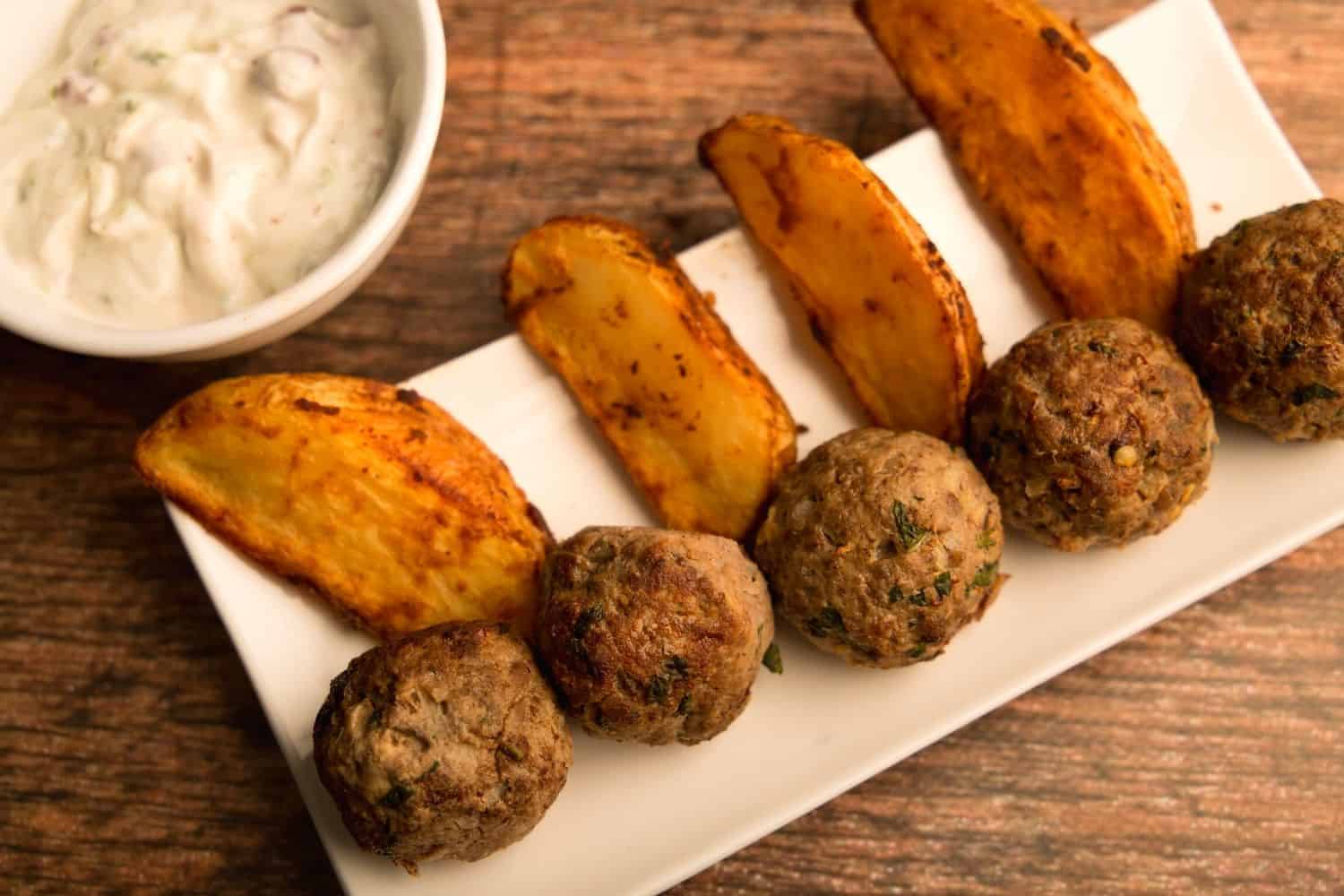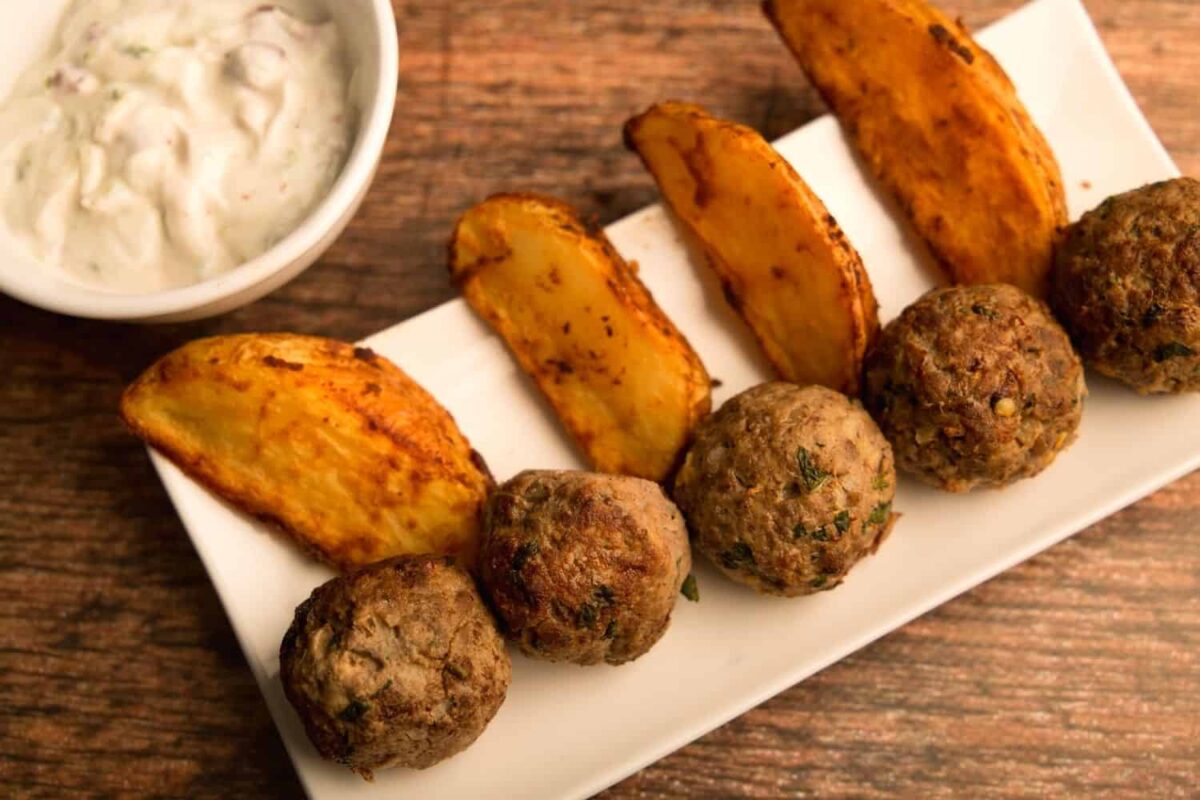 Ingredients
For the Koftas
80

g

Beef Mince

7.5

g

White Onion

Finely chopped

1

g

Garlic

Chopped

0.5

g

Ginger

Minced

1

g

Parsley

Finely chopped

0.5

g

Mint

Finely Chopped

0.5

g

Ground Cumin

0.5

g

Ground Coriander

0.125

g

Ground Cinnamon

0.5

g

Sumac

1

g

Fine Salt

0.125

g

Fine Pepper
For the Potato Wedges
100

g

Potato

Wedges

1.5

g

Smoked Paprika

0.5

g

Garlic Powder

0.5

g

Onion Powder

5

ml

Olive Oil

1

g

Fine Salt
Instructions
For the Koftas
Mix all the ingredients together.

Pan fry in olive oil until brown. Finish cooking in the oven.
For the Potato Wedges
Place potatoes in a large bowl, add the remaining ingredients & toss to coat the potatoes.

Arrange potatoes on baking tray in a single layer. Bake @ 180'C until crisp & cooked through.