Butternut is such a versatile ingredient, with so many ways to cook it, spice it, and enjoy it! This Roasted Butternut Soup with Honey Pumpkin Seeds & Rolls makes for an essential way to enjoy your fresh butternut- in the form of a creamy, sweet, and nutty soup. Paired with honeyed pumpkin seeds and bread rolls, you will be thanking us later for this tasty number!
A Butternut Soup that has so many flavors! 
Butternut itself has a naturally sweet flavor. With this recipe, the sweetness is complemented by the flavors that are paired with it, such as cumin, chicken stock, salt, and cayenne pepper. The soup is made creamy by the addition of coconut milk and cream. The coconut milk adds a slightly nutty flavor to the soup. This roasted butternut soup is garnished with toasted pumpkin seeds which are coated with honey, orange zest, and spiced with cumin and cayenne pepper. They add a toothsome crunch to the soup, and add a tad more sweetness, with a touch of heat from the cayenne pepper.  
High Nutritional Value 
Thanks to the butternut content in this soup, it has an overall high nutritional value. Butternut contains a large amount of vitamins, minerals, and antioxidants. It is extremely high in vitamin A, a vitamin responsible for bone health, the regulation of cell growth, and immune function. Butternut also contains a high amount of vitamin C. Both vitamins A and C work as antioxidants, protecting the cells in the body from damage caused unstable molecules (free radicals).  
This creamy soup is served with freshly baked bread on the side, which can be toasted for some extra crispy texture. This dish is a great excuse to get those vitamins and minerals in, and what better way to do it than with an indulgent and flavorsome soup!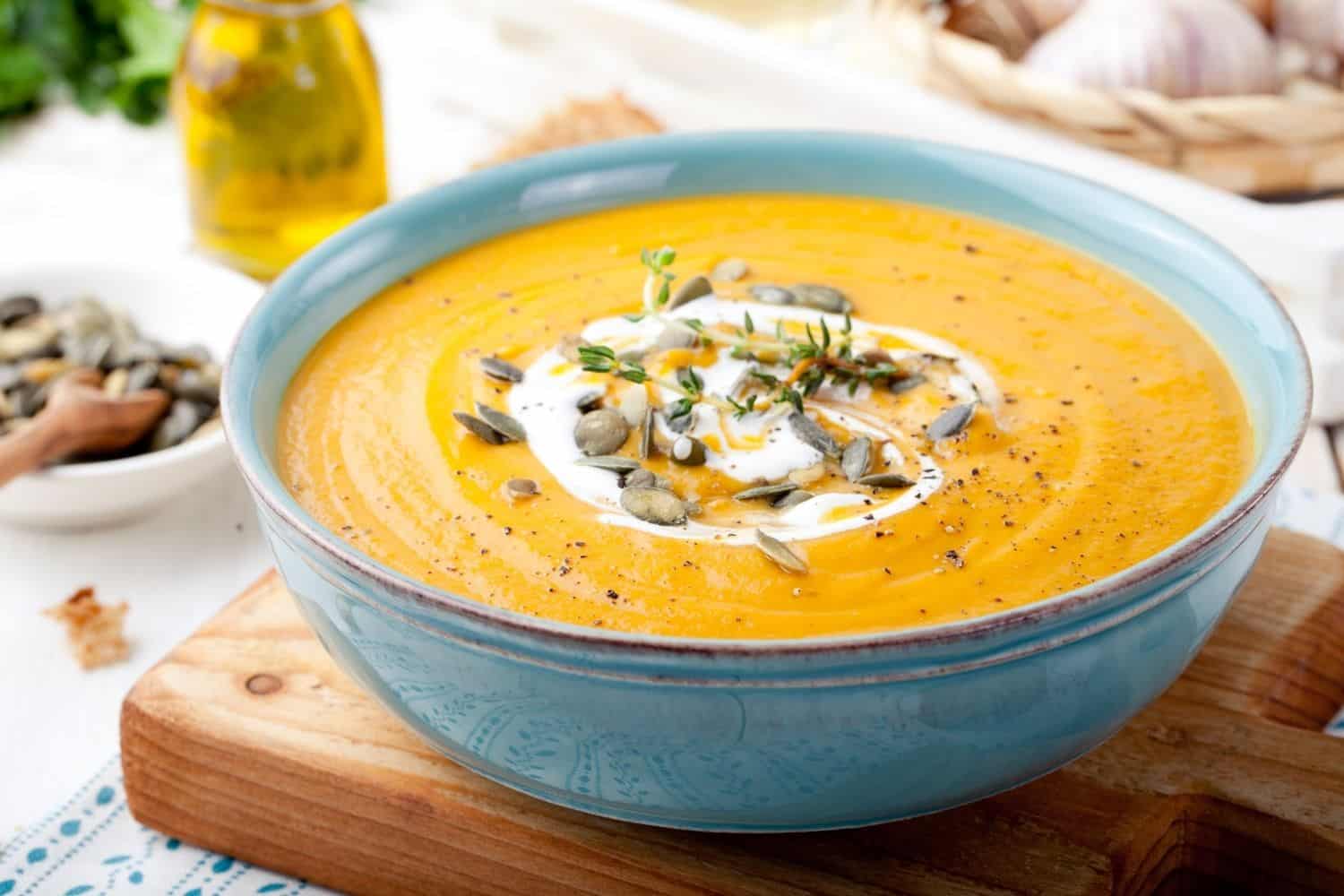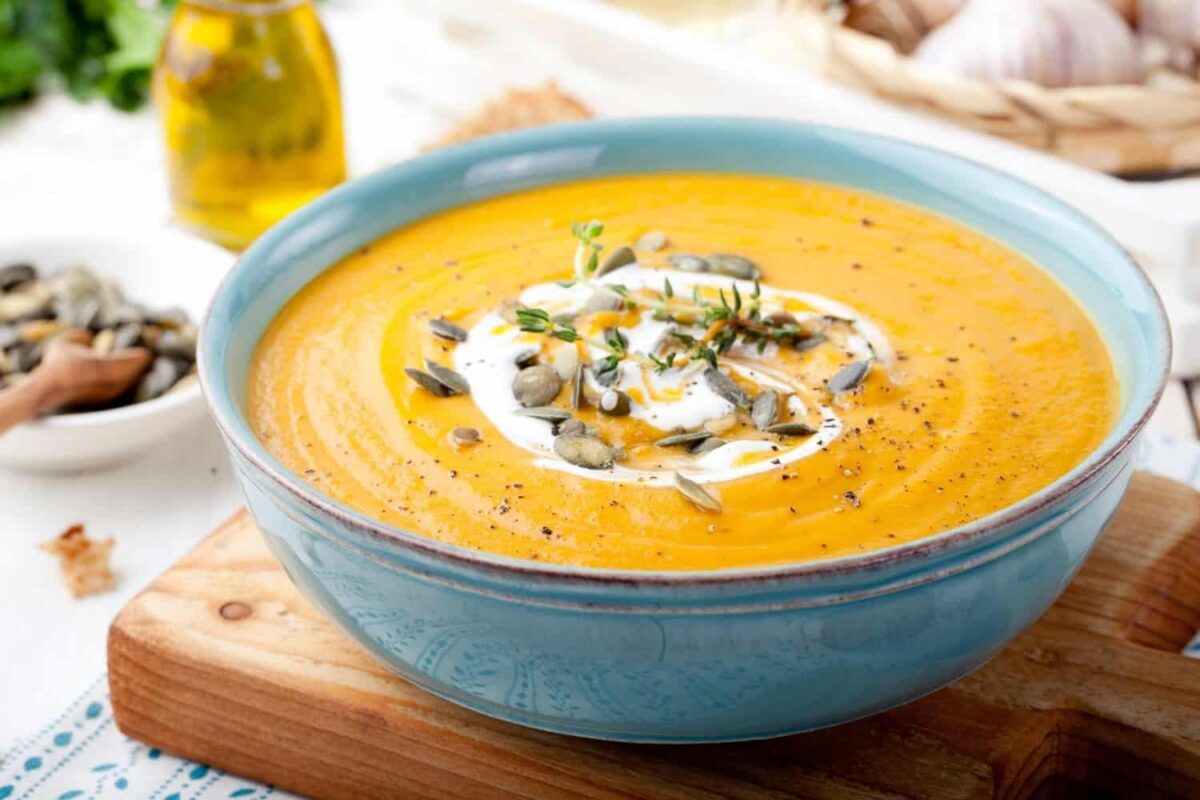 Ingredients
For the Soup
10

ml

Olive Oil

50

g

White Onion

Finely chopped

2

g

Ground Cumin

300

g

Butternut

Peeled and cubed

0.25

g

Chicken Stock

200

ml

Water

For the stock

30

ml

Orange Juice

100

ml

Coconut Milk

100

ml

Cream

2

g

Fine Salt
For the Garnish
10

g

Pumpkin Seeds

0.5

g

Ground Cumin

0.125

g

Cayenne Pepper

2

g

Honey
Instructions
For the Soup
Heat oil in a large pot, add onions & fry until tender. Add ground cumin & stir to coat onions.

Add butternut & stir to coat in spices.

Deglaze with orange juice then add chicken stock & coconut milk. Bring to boil.

Leave to boil until butternut is soft & tender. Use a hand blender to blend until smooth.

Add cream & salt, stir through.
For the Garnish
Toast pumpkin seeds & spices in a pan.

Add honey & orange zest & shake the pan to coat the seeds. Sprinkle over soup when dished.
For the Bread
Bake as per instructions.