This nougat recipe creates the most flavourful and unique nougat pieces that will leave you feeling indulged after just one bite! This nougat is a perfect little treat for the Summer season, when pool parties are on the rise and you are looking to spoil your friends with some unique homemade treats. It is also a great snack to enjoy with a lovely Pink Gin and Tonic of course!
At first glance of the ingredient list, and when hearing the word 'nougat', one might be apprehensive to take on this sweet treat, but fear not, they are actually not as complicated as they are thought out to be! They also only take 40 minutes to make. Adding gin and tonic water to the nougat helps to cut the sweetness and complement the natural flavour of the nougat, and adds a bit of a tang.
These treats can also be enjoyed almost guilt free, as naturally, gin is one of the healthiest alcoholic beverages around! It is made from the juniper berry, which is a superfruit and contains high amounts of vitamin C, helping our bodies fight infections. Gin is also a liquor that is naturally low in calories!
We can't think of many reasons to not make and enjoy these treats with our much-loved weekend G&Ts. Give them a try and see what all the hype is about!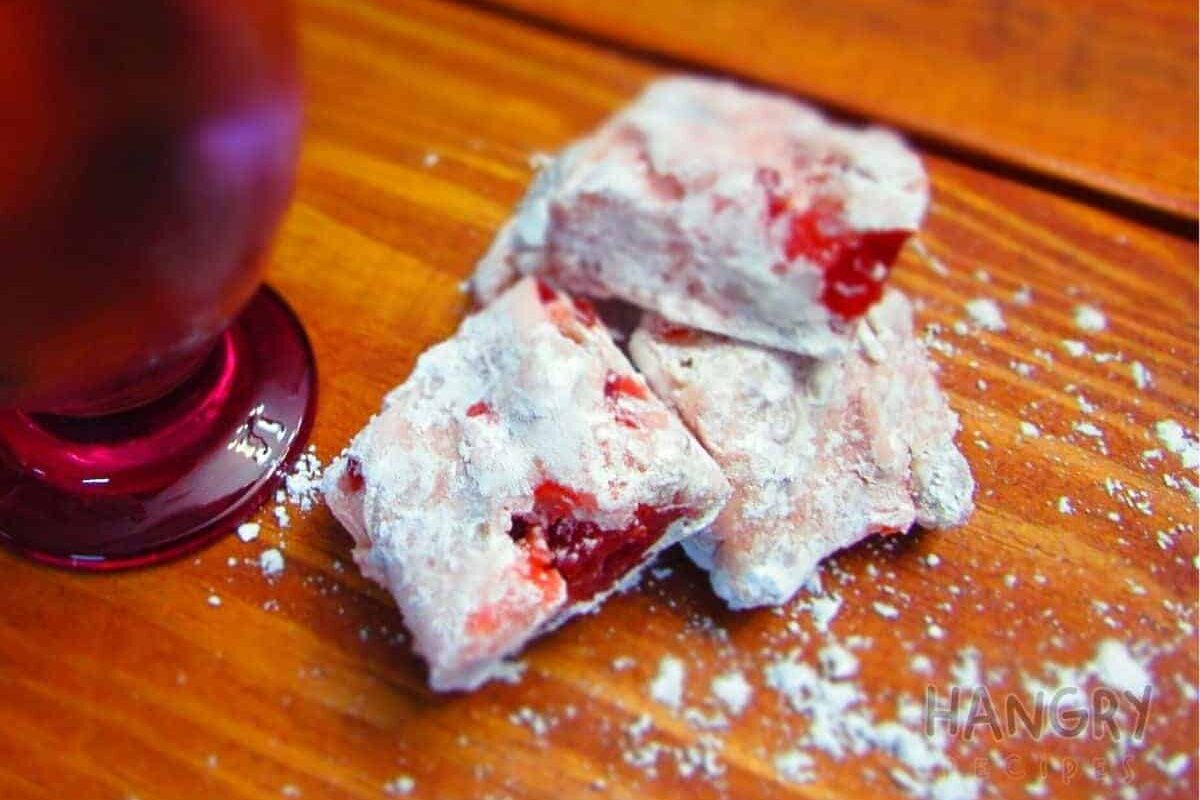 Ingredients
300

grams

white marshmallows

1

cup

pecan nuts, chopped

½

cup

cherries

300

grams

white chocolate pieces

1

tbsp

butter

30

ml

pink gin & tonic mix

¼

cup

maizena (corn starch)

¼

cup

icing sugar
Instructions
In a saucepan, over medium heat, melt the butter and marshmallows, adding the chocolate

Stir until it forms a ball

Remove from the heat. Add the cherries, nuts, and gin mix

The mixture will turn light pink from the cherries

In a small, greased bread tin, pour in the mixture

Place in the fridge overnight to set

Mix the icing sugar and maizina (corn starch), rolling the blocks in the powder

Use tissue paper to wrap individual sweets