This Chutney Chicken Mayo Bake is a South African family favourite that has been passed down through the generations for Sunday lunch! It truly is nostalgia on your lips!
You can use thigh and breast pieces for the chicken, as this offers an option that is a tad more fatty and indulgent, and an option that is leaner and healthier- something for everyone! You can also decide if you would like to use a really creamy mayonnaise, or a healthier one. If eating in moderation, we suggest going with a creamy and fuller fat mayonnaise, as it creates a base sauce that is richer and creamier.
The chutney and mayonnaise results in a tangy and sweet, yet creamy sauce perfectly paired with the deliciously moist chicken pieces. The chutney also adds a lovely stickiness to the sauce, contributing to added texture.
Serve this dish with a side salad of your choice- we suggest a simple garden salad to balance the meal out, as this dish packs a lot of flavour.
This chicken bake requires minimal ingredients and straightforward steps that will leave you with an all-in-one tasty chutney chicken and rice dish in no time! with only twenty minutes preparation time, this dish practically cooks itself making it a great meal for moms or dads on the run with evening laundry, home work, baht time and dinner to boot!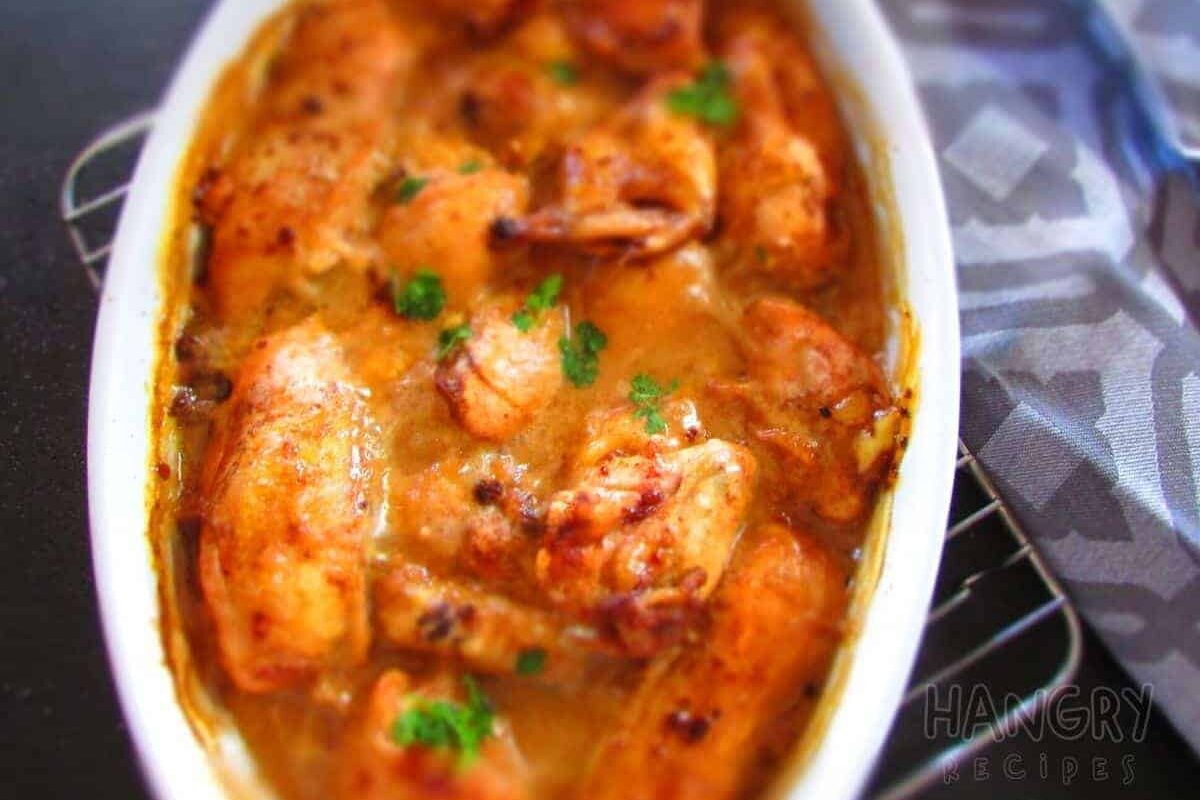 Ingredients
8

large pieces of

chicken

2

tbsp

chicken spice

1

cup

uncooked rice

½

packet of

brown onion soup

1

cup

hot water

1

cup

mayonnaise

1

cup

chutney

1

tbsp

chopped fresh parsley
Instructions
Preheat the oven to 180°C

Rub the chicken spice into the chicken

Add the rice to a greased oven dish and place the chicken pieces on top of the rice

Mix the hot water and onion soup

Add the chutney and mayo and mix

Cover the dish with tin foil and place in the preheated oven for 1 hour

Remove the foil and bake for another 20 minutes

Garnish with fresh parsley and serve with a salad