If you're in need of a succulent side dip for those tapas, or for sandwiches for the kids' lunches, this Egg Mayo Dip should do the trick!
A perfect excuse to indulge in this dish is the fact that eggs are loaded with protein, and this recipe calls for six of them! Eggs also contain every single B vitamin, and are a great source of amino acids. The yolk of the egg is one of the richest sources of choline, which is responsible for memory and brain development, especially for unborn babies. Therefore, eggs are extremely beneficial for pregnant women! Eggs are also relatively low in calories, and its amount of protein can help keep you fuller for longer, thus helping you maintain a healthy weight.
If you choose to use a regular mayonnaise, due to the fact that it contains a decent amount of oil and fat, this can deter the overall healthiness of the dip due to increased calories. But not to worry! If this is a problem for you, use a light mayonnaise that is lower in fat.
This sure is a simple dish, and great for those who have less time on their hands. Once the eggs have boiled for 5 minutes, the only steps left are to peel and mash them, and add the rest of the ingredients! It really is that straightforward. If you ask us, this egg mayo dip is really quite eggcellent!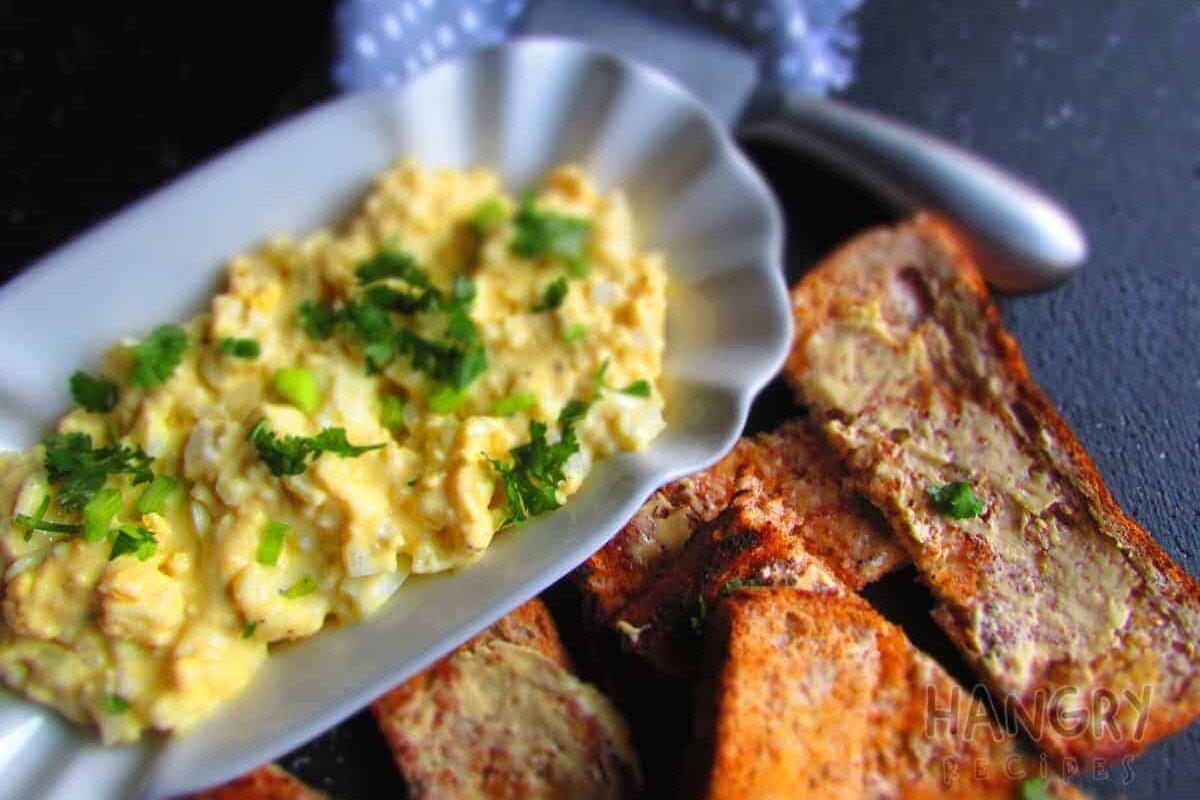 Ingredients
6

eggs

½

cup

mayo

½

tsp

garlic powder

1

tsp

condensed milk

1

spring onion

chopped

salt and pepper
Instructions
In a saucepan filled with 500ml water, add the six eggs in their shells. Bring to a boil for 5 minutes. Remove from the heat and run cold water over the eggs. Set aside to cool. Peel the shell off the egg.

With a fork, mash the egg. Add the mayo, condensed milk garlic powder and seasoning. Sprinkle the spring onion over the top.