What we love about this Lentil Bobotie with Turmeric Basmati and Green Peas is that it is an exciting way to spice up and add some character to those weeknight meals that might be getting old.  
What is a Bobotie?
Bobotie (pronounced bah-bo-tea) is a classic South African casserole dish that is made with perfectly spiced ground beef, with a rich and creamy topping of egg custard. This delectable casserole is made with aromatic spices that are typical in South African cooking- specifically from the Cape Malay District of the Bo Kaap in Cape Town, which is where this dish hails from. Bobotie is considered the national dish of South Africa, with many countries across the globe featuring it on their restaurant's menus!
A Vegetarian Alternative
This bobotie recipe is completely vegetarian, using lentils instead of ground beef. Lentils have a similar texture to beef, and they consist of a perfectly savory flavor that is not overpowering, so they can be spiced with many warm and aromatic spices, such as cumin, coriander, ginger, garlic, mustard powder, and cardamon. Icing sugar and chutney are also used to give it a sweet and zingy flavor.
This lentil bobotie is served with basmati rice that is flavored with turmeric, giving it a warm, orangey brown color, and green peas for even more color. and texture This meal is full-bodied, fully flavored, and packed with differing textures- it practically screams satisfaction for your tastebuds!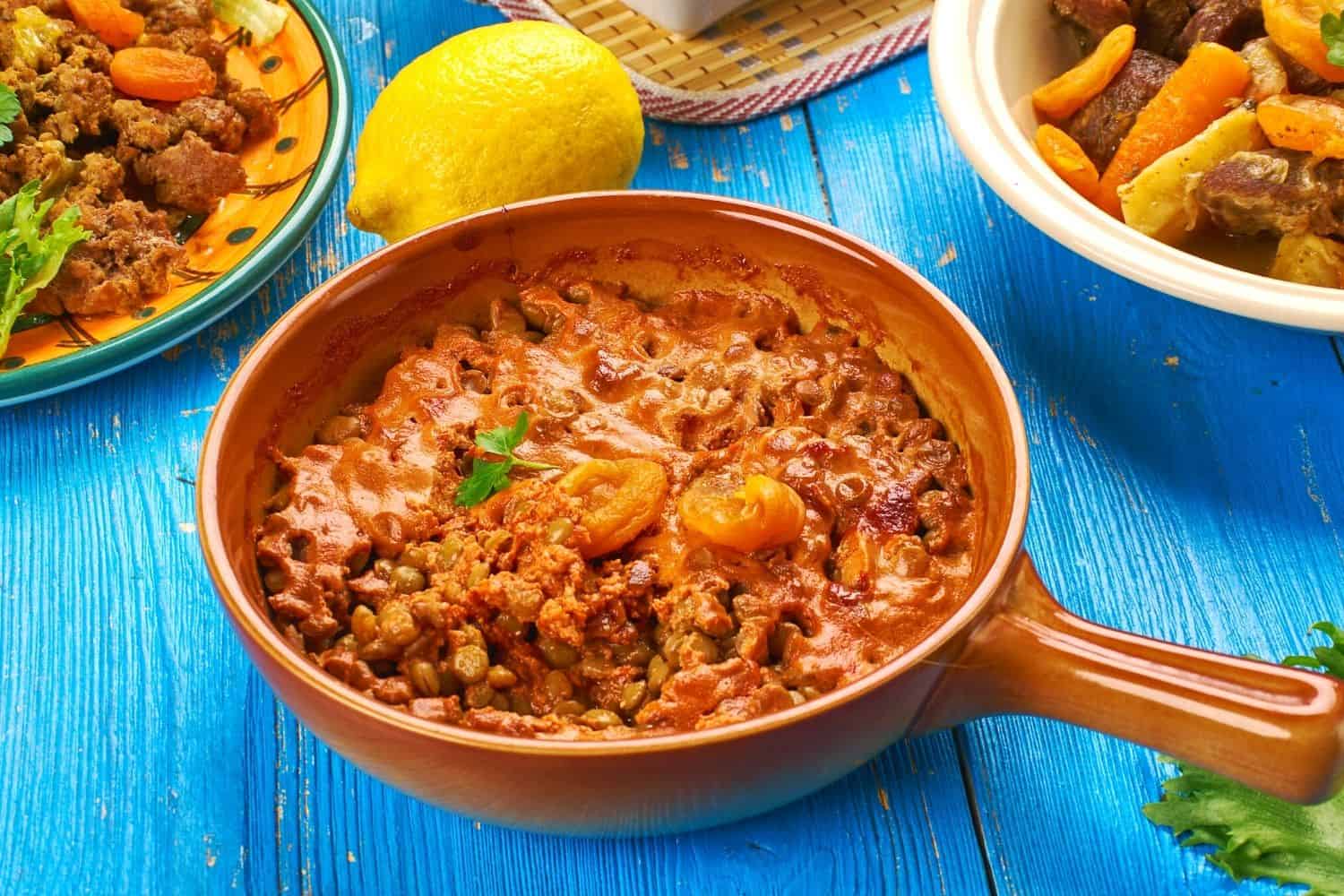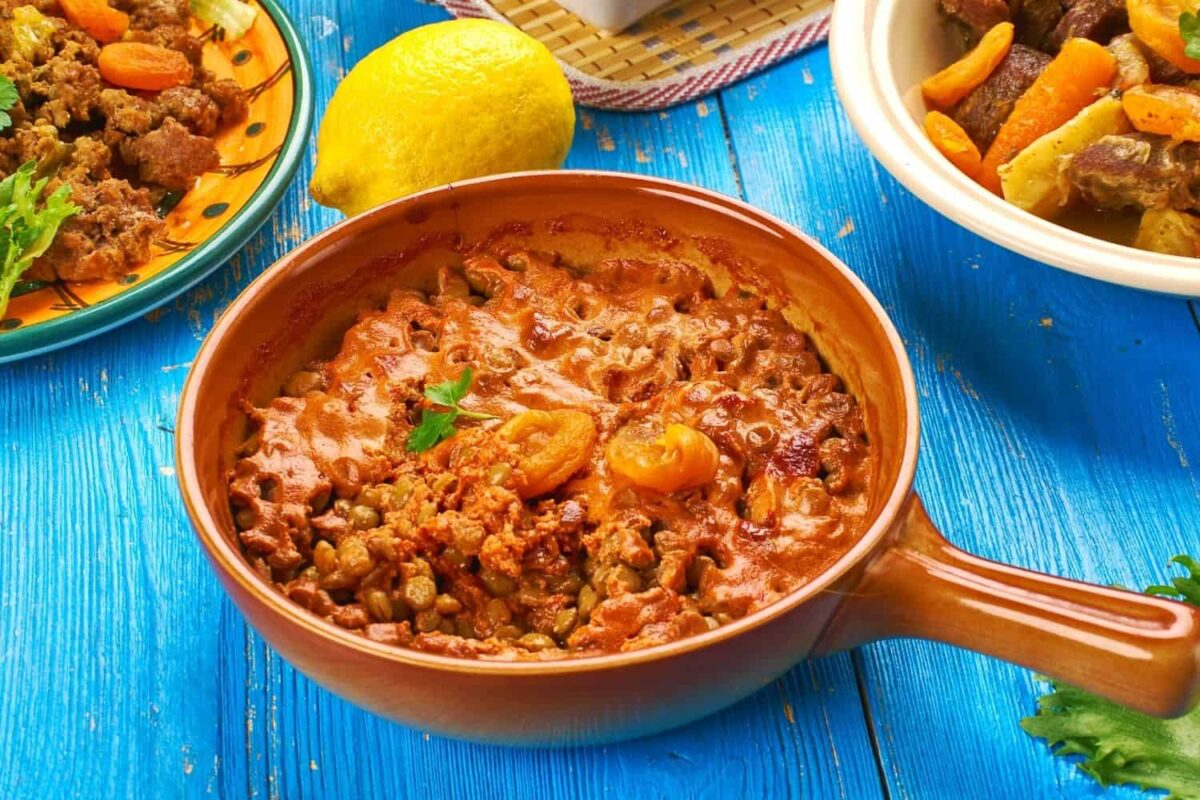 Ingredients
For the Bobotie
5

ml

Olive Oil

3

g

Garlic

Chopped

60

g

White Onion

90

g

Brown Lentils

15

g

Chutney

0.5

g

Icing Sugar

2

g

Whole Cumin

2

g

Whole Coriander

2

g

Ginger

1

g

Mustard Powder

40

g

Raisin

100

ml

Almond Milk

m

1

g

Whole Cardamom
For the Basmati
75

g

Tastic Rice

1

g

Chicken Stock
Instructions
Soak lentils in a bowl of water overnight.
For the Bobotie:
In a pot, gently saute onion until browned, add lentils and cook until soft.

Add spices and remaining ingredients except for egg and milk.

Cook for another 10 minutes then set aside and let cool.

In a jug add eggs and milk, whisk together until completely combined.

Spoon lentil mixture into square oven tray/baking dish and spread evenly.

Gently pour custard mixture over and garnish with a lime-leaf or two.

Place in preheated oven at 180c and bake until egg mixture has set and turned golden brown. 
For the basmati: 
Cook as per package instruction, replace water with chicken stock.

While rice is cooking, melt butter and mix in turmeric.

As soon as rice is cooked gently pour turmeric butter over rice while gently mixing with a plastic/ wooden spoon until all the rice turns yellow.
For the peas: 
Blanch peas in boiling water for 3-5minutes until tender and cooked through.