In the Winter months, hearty vegetables soups are just the thing we need (and crave)! This Hearty Veg & Barley Soup with Freshly Baked Bread is loaded with nutritious veggies and paired with a crispy and buttery toasted baguette that is the perfect side for dipping.
Loaded with Nutrition and Flavor 
A truly satisfactory veg and barley soup that consists of veggies such as onion, carrots, potato, green beans, frozen corn, frozen peas, and of course, lentils! Lentils are a popular edible seed that comes from the family of legumes. Lentils are a particularly healthy legume, containing many vitamins and minerals, such as antioxidants and phytochemicals that can protect against many chronic diseases. They are an excellent source of protein (25% protein), and therefore a great meat alternative, and contribute greatly to a balanced diet. They are also extremely inexpensive!
For added goodness this soup also contains barley, which is a grain that is also full of vitamins and minerals. This soup sure is nutritional, but trust us- it is just as tasty! The barley gives the soup a slightly nutty flavor and a chewy texture. The soup is also loaded with flavors such as oregano, onion, garlic, rosemary, and a touch of tart lemon juice.  
A hearty dish is everything you could want in a soup and more, plus a side of bread! Every aspect of it bursts with rich flavor and texture, and it is sure to be adored by the whole family.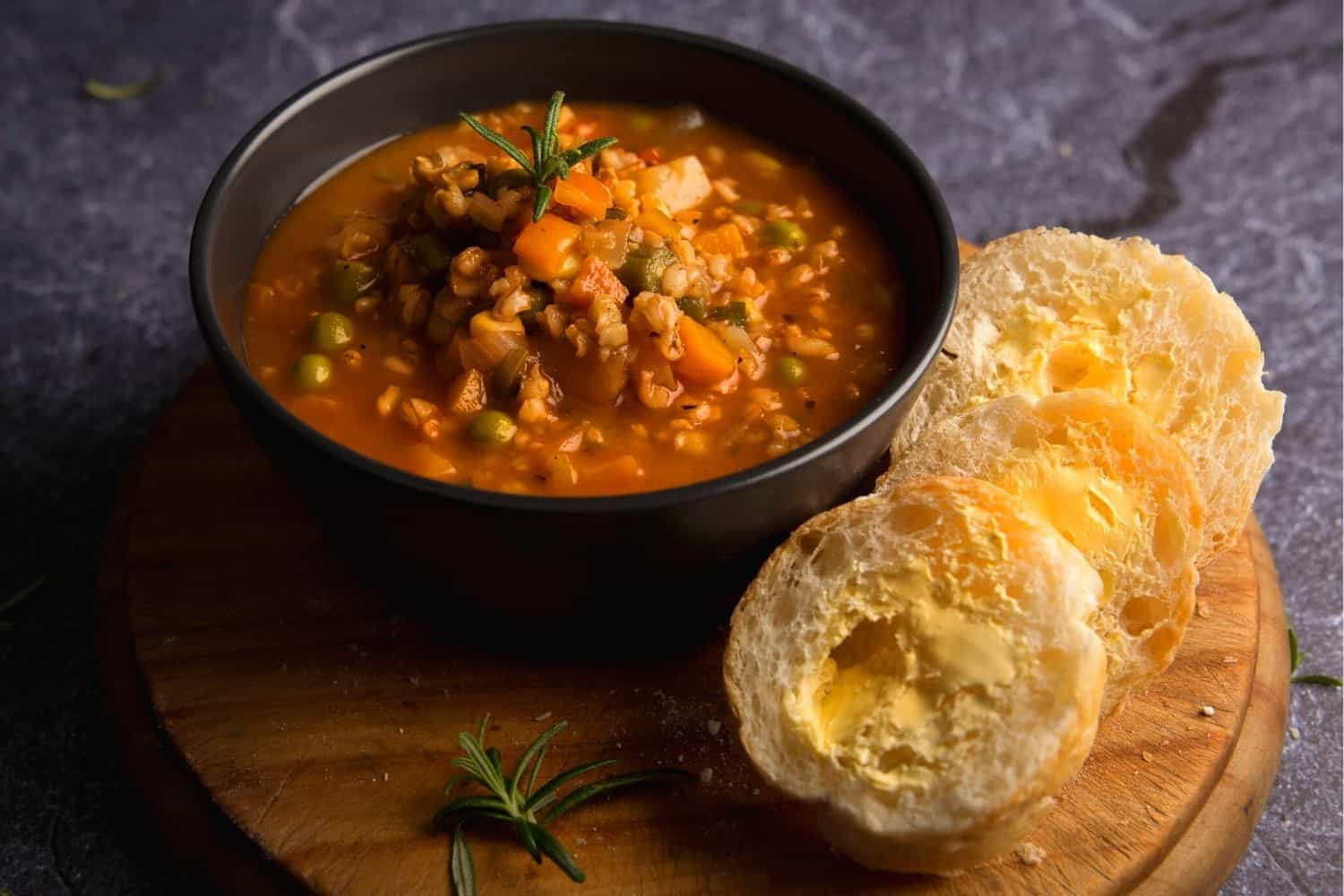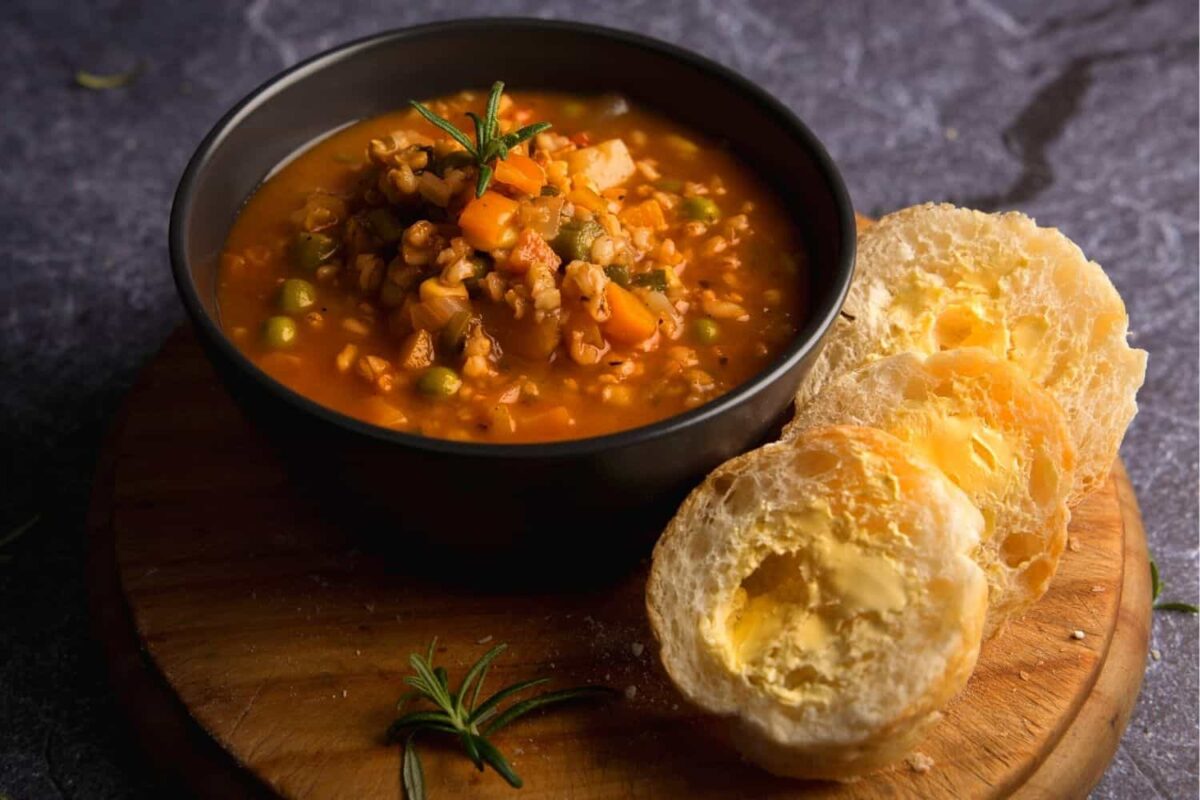 Ingredients
20

g

White Onion

5

g

Garlic

Chopped

2.5

ml

Olive Oil

40

g

Carrots

120

g

Tomato paste

33

g

Barley

1

g

Rosemary

0.5

g

Dried Oregano

0.5

g

Coarse Salt

0.125

g

Icing Sugar

20

g

Green Beans

30

g

Potato

15

g

Frozen Corn

15

g

Frozen Peas

5

ml

Lemon Juice

2.5

g

Parsley

60

g

Baguette Bread
Instructions
Heat oil in a large pot, add onion & garlic. Saute for a few minutes over medium heat.

Once the onions are soft, add barley, carrots, tomatoes, rosemary, oregano, pepper & stock.

Leave to simmer covered until the barley is just cooked.

Once the barley is almost cooked, add potatoes & green beans. Leave to simmer until soft.

Add corn & peas, stir through.

Season with lemon juice & fresh chopped parsley.