It is difficult to say no to a dish that is loaded with veg and yet is still so rich and tasty. This lusciously creamy Roasted Cauliflower Soup with Freshly Baked Bread will have you feeling warm and satisfied, and is the perfect soup for those cold Winter months.
Nutritious, With No Compromise on Indulgence 
Cauliflower is the main ingredient in this soup dish, and contributes majorly to its overall nutritional value due to its high content of vitamins and minerals. Cauliflower is a cruciferous vegetable that is similar to broccoli, just white in color, and with a slightly more tender texture. One serving (about 100 grams) of cauliflower contains 100% of the recommended daily intake of vitamin C for the average adult. Yes, you heard that right- 100%! It also consists of a high amount of vitamin K– a vitamin that promotes the growth of bones and process of blood clotting- potassium, and magnesium. What is great about the use of cauliflower in this soup is that it adds a natural sweetness and nuttiness to the overall flavor of the soup. This soup gets its rich and creamy texture from the addition of cream. If you would like to make this dish a bit healthier, you can use a low-fat cream, but we would suggest sticking to full fat as it results in a more indulgent flavor and texture.
Quick and Easy 
This mouth-watering soup consists of minimal ingredients and the simplest steps. All you need is some fresh cauliflower, olive oil, onion, garlic, castor sugar, cream, and some basic spices. As for the steps, all you need to do is roast the cauliflower and onion in the oven, combine the cauliflower, spices, and cream in a pan, puree the mixture, and that's it!
Enjoy this creamy and indulgent soup with some freshly toasted ciabatta bread slices to dip in. If you are a fan of cauliflower, this soup is sure to be satisfyingly delicious!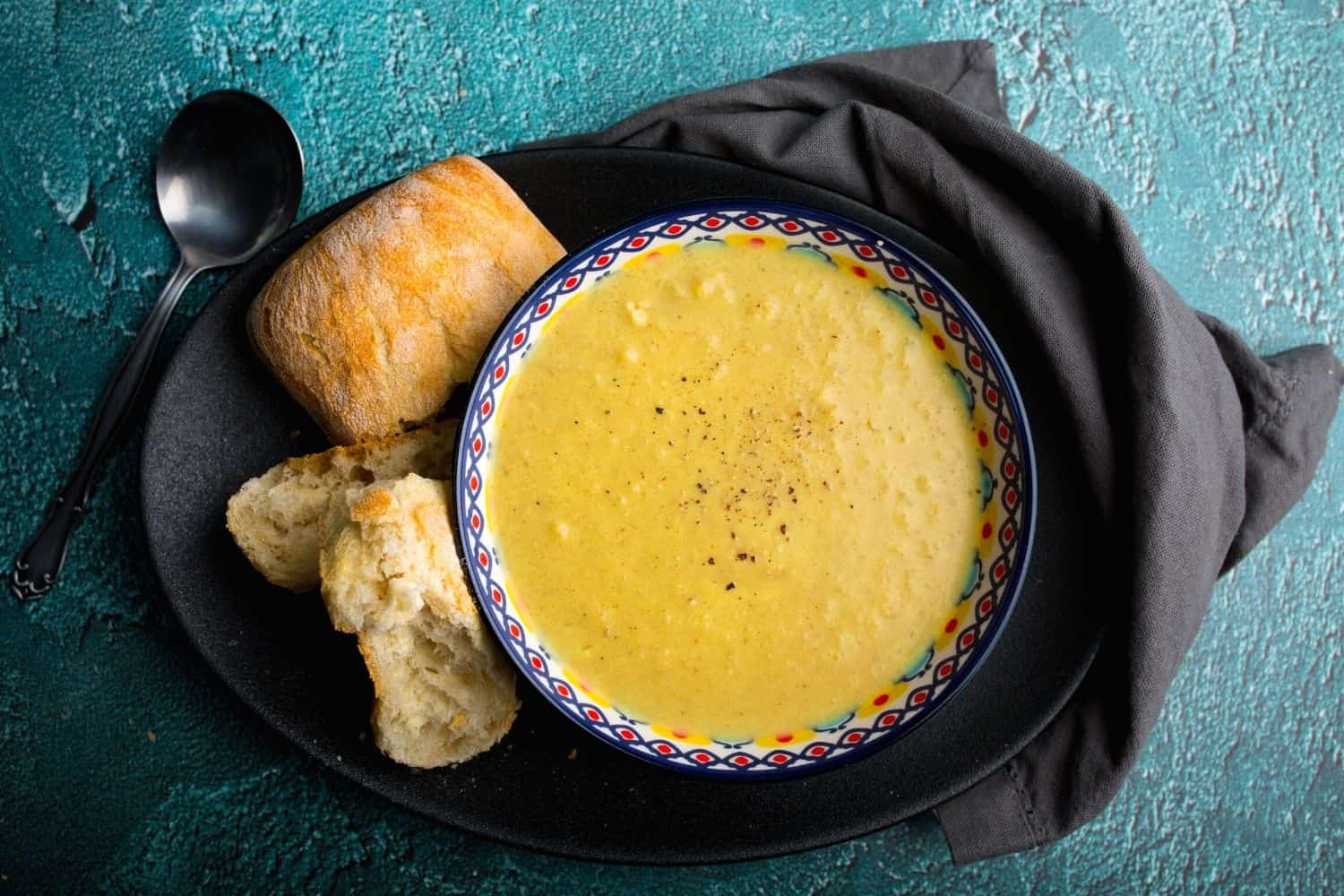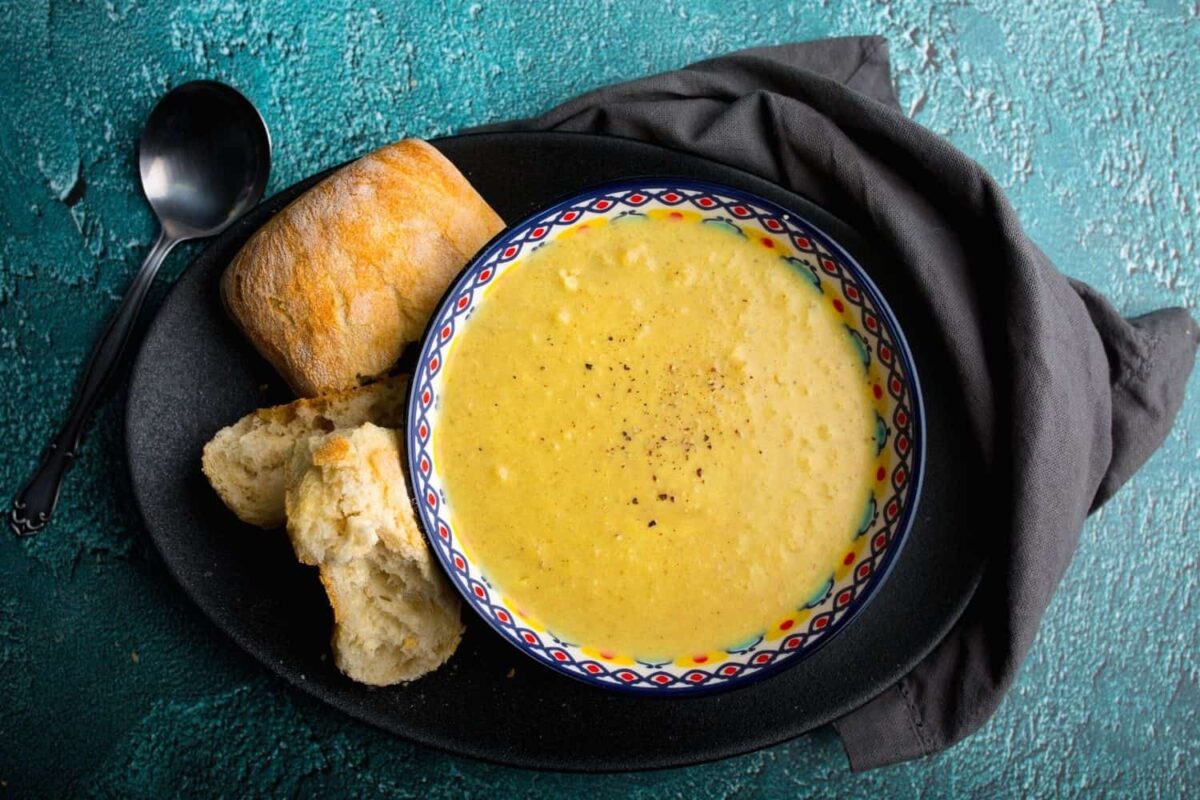 Ingredients
150

g

Cauliflower

Florets

100

g

White Onion

Quartered

1

g

Smoked Paprika

1

g

Ginger

15

ml

Olive Oil

2

g

Garlic

Chopped

2

g

Castor Sugar

50

ml

Cream

60

g

Ciabatta Bread
Instructions
Place cauliflower & onions on a baking tray, drizzle with olive oil. Roast until cooked.

Heat olive oil in a large pot then add garlic & spices. Add cauliflower & stir to coat in spices.

Deglaze with stock then add cream & leave to simmer for 30 min.

Season with salt & pepper. Puree until smooth.

Bake bread according to instructions.