This simple quiche recipe for creamed sweetcorn quiche is packed with distinctive flavours and textures. It is a great change from the usual spinach and feta or ham and cheese quiches and should be tried out by pastry or quiche lovers now!
This dish takes just over one hour to make and it is so easy to put together. All this recipe requires is to mix all of the ingredients together, pour into a greased oven dish, and bake! An important step to obtain the light and almost airy texture of the quiche itself, is to beat the egg whites well before adding it into the mixture- this will incorporate the necessary amount of air into the quiche batter in order to achieve that lovely light texture.
This creamed sweetcorn quiche recipe calls for mustard, paprika, and cayenne pepper seasoning, however you can use whatever seasoning you prefer. A great addition into the quiche mixture is a garlic or onion powder seasoning, to give it that extra sharp and almost Unami flavour.
Serve this quiche with a crunchy and fresh side salad. This recipe makes 6 servings so enjoy at a lunch with family, or store the leftovers in the fridge and tuck in during the week!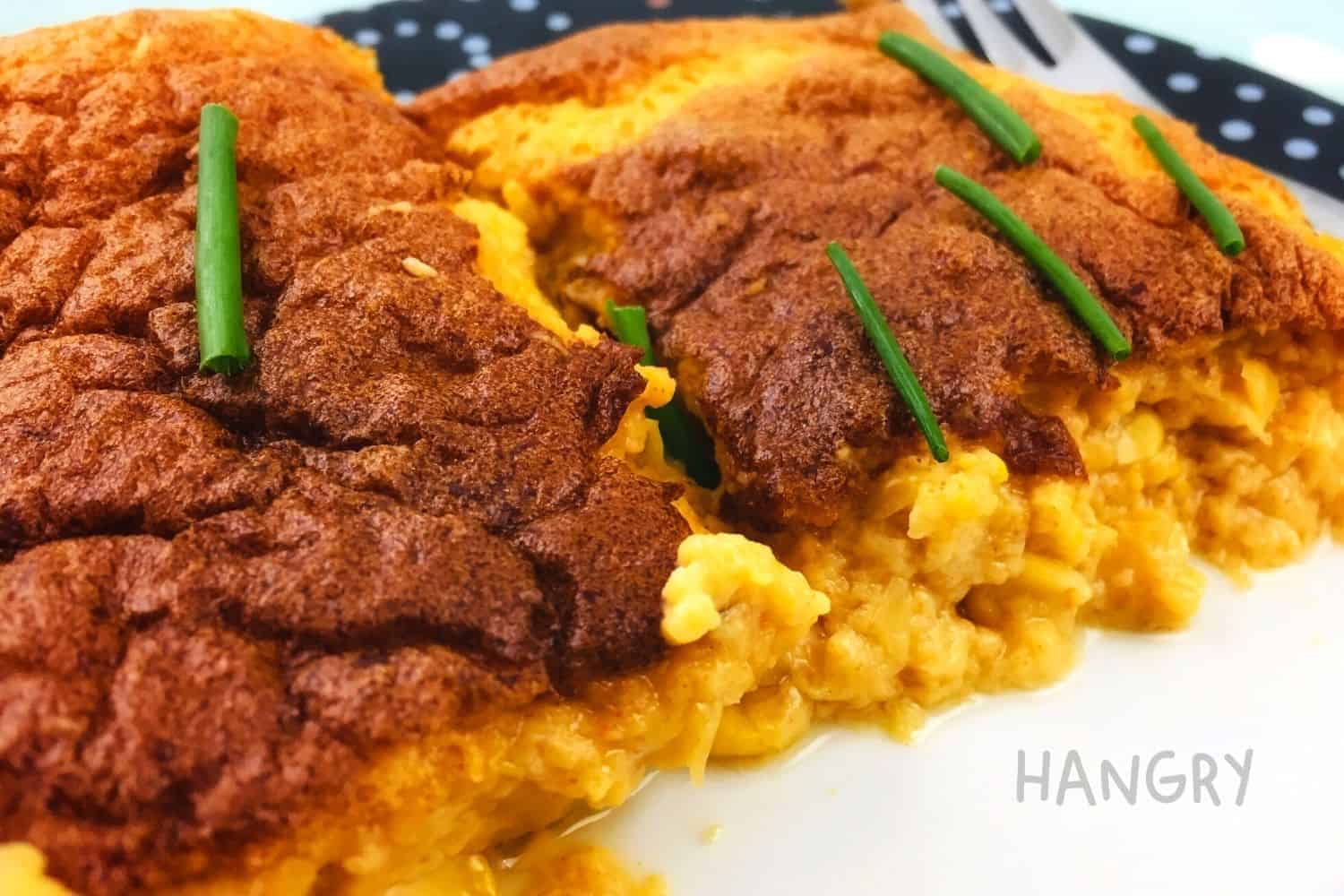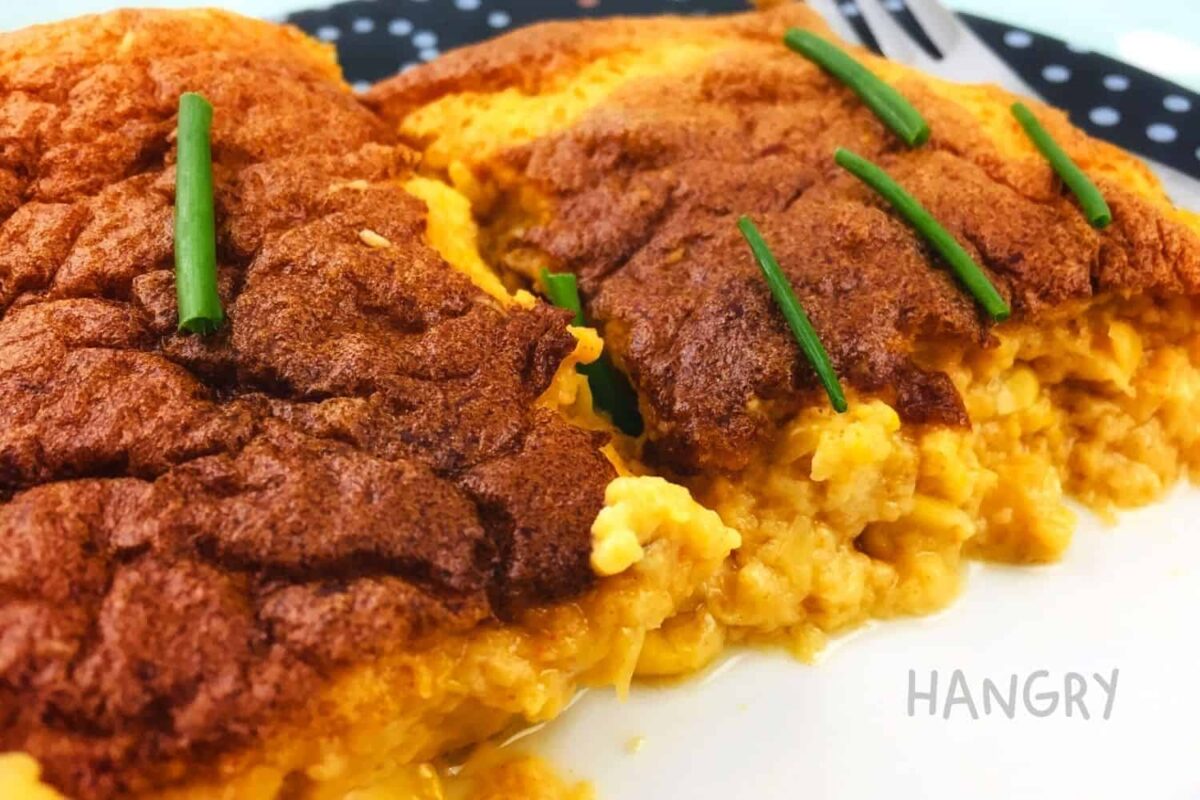 Ingredients
3

tbsp

self-raising flour

heaped

1

tsp

baking powder

1

tsp

mustard powder or horseradish 

1

tsp

paprika

½

tsp

cayenne pepper

1

tbsp

sugar

2

tbsp

butter

melted

2

eggs

separate egg yolks from egg whites

2

cups

milk

1

tin

creamed sweet corn
Instructions
Preheat the oven to 170° C / 338° F

Combine egg yolks and all other ingredients together in a mixing bowl.

Beat the egg whites, then fold the egg whites carefully into the mixture.

Pour into a greased ovenproof dish, Bake for ± one hour.

Remove from oven and let the quiche rest.