There are countless ways in which to enjoy potatoes- baked, fried, roasted, mashed, you name it! Potatoes taste good in almost any form, and are difficult to get wrong. Sweet potatoes are no different. Potato bakes have a totally indulgent charm, and when sweet potatoes are used, that sweet tooth of yours will be delighted too!
Baked Sweet Potato Surprise that is just Bursting with Flavor 
This Baked Sweet Potato Surprise is a potato bake that consists of layers of sweet potato, and topped with a delectable yet simple homemade cheese sauce made from cheddar cheese, butter, and flour. The sauce is made in a sauce pan over medium heat. Butter is melted, and flour and milk are whisked in. Cheese is melted into the sauce and you are left with a thick, rich, and creamy sauce for your sweet potatoes. Sweet potatoes naturally (and obviously) have a sweeter flavor than regular potatoes, so the combination of a savory and salty cheese will complement and balance the sweetness perfectly.
Perfect for the Vegetarians! 
What is great about this dish is that it does not require any meat! It also does not necessarily need any, as sweet potatoes are very nutritious and full of fiber that will help you feel full after you have eaten them! They are also full of vitamins and minerals such as beta carotene, potassium and vitamin C. If desired, this dish can also be made vegan, by replacing butter with margarine, milk with a milk substitute of your choice (oat or almond), and vegan cheese.  
Garnish this Sweet Potato Bake with some fresh thyme leaves and serve on its own or with a protein of your choice- you can eat it pretty much any way you like!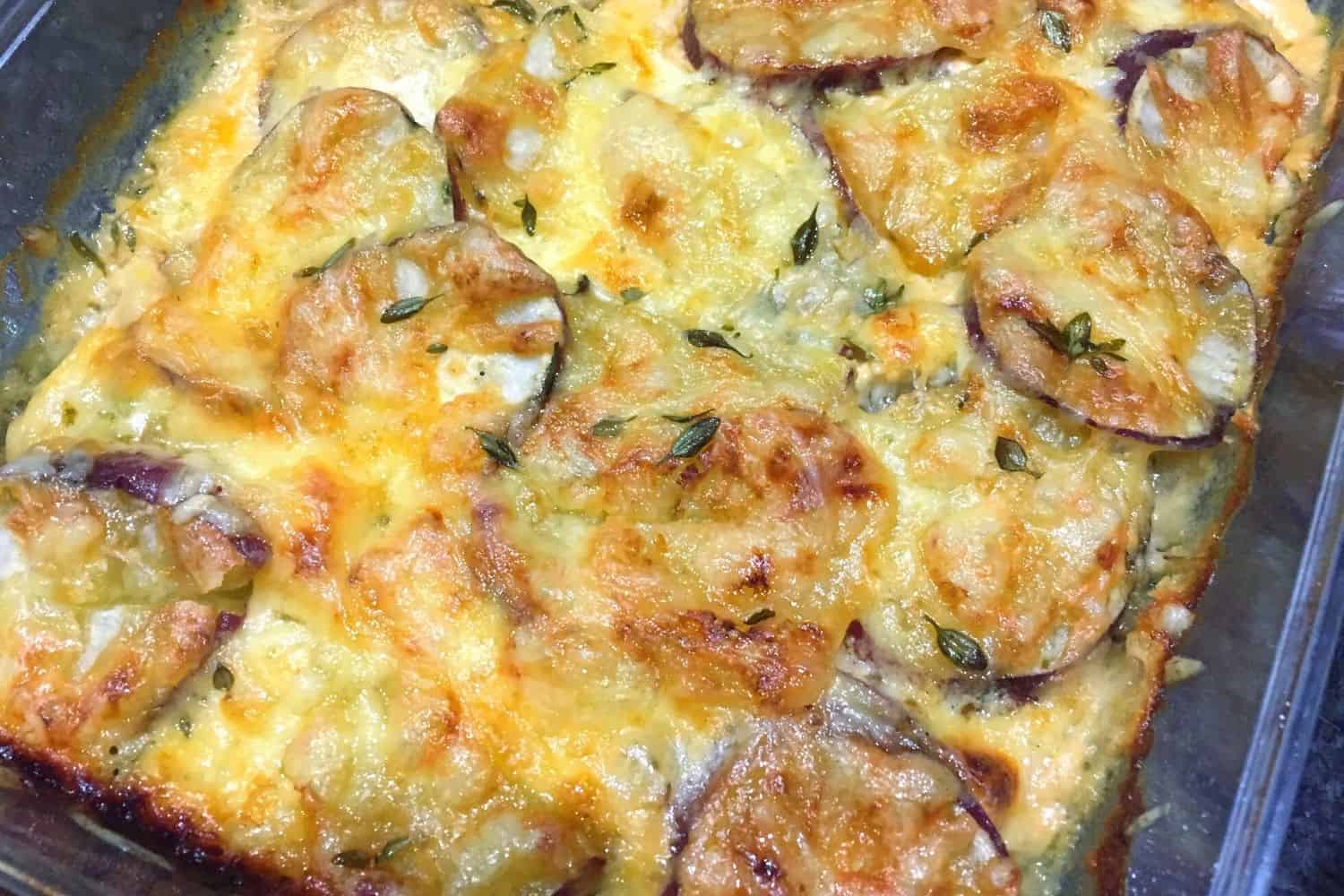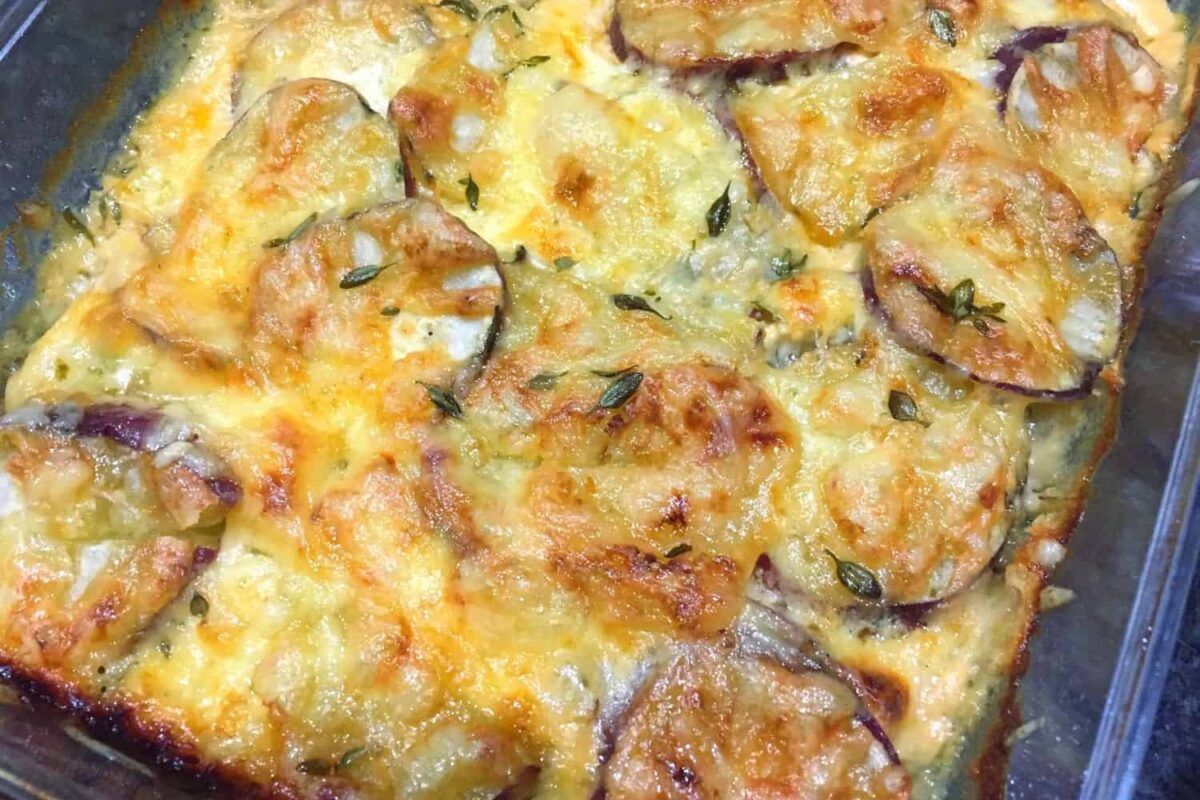 Ingredients
6

medium, washed sweet potatoes

un-peeled

2

tbsp

butter

2

tbsp

flour

1

cup

milk

2

cup

sharp cheddar cheese freshly grated

fresh thyme

salt and pepper
Instructions
Preheat oven to 180°C / 356°F

Grease an oven dish with butter or nonstick spray

Slice the sweet potatoes thinly with the peal on.

In a medium-size saucepan over medium-high heat, add the butter and melt. Whisk in the flour and slowly whisk in the milk. Add in the cheese and mix until cheese is melted, Set aside.

Layer the bottom of an oven dish with half of the sweet potatoes, sprinkle with thyme and seasoning, layer the remaining sliced sweet potatoes, season and cover with the remaining cheese sauce.    (Add more milk to the sauce if it is too thick)

bake in the oven for 25 to 30 minutes.