Whether you are wanting a side dish for a delicious meal or a side for a mezze board, this Tuna Pâté will meet all of your tuna needs! 
This side is truly a delicious yet straightforward one. The simplest ingredients are required, such as canned tuna, cream cheese, butter, 1 onion, as well as garlic, spring onion, Tabasco sauce, and black pepper. This recipe is so simple, that the only step required is to blend all the ingredients together, and pour melted butter over the mixture. This recipe does call for freezing the pâté before serving, but only for ten minutes! So quick and easy!
Tuna itself is a great choice for a pâté, as it a meaty and flavourful fish, but also very nutritious! The fish contains high amounts of vitamin B12, a vitamin responsible for the production of red blood cells, and prevention of the development of anaemia. The content of omega-3 fatty acids in tuna may lower the risk of cardiovascular diseases such as heart attacks. Tuna is a lean meat, and is a great source of protein, but is also low in calories. This means that it will help keep you full for longer, and therefore help control your diet.
This Tuna Pâté is a healthy yet delicious dish, and if you are a tuna lover yourself, we don't see a reason why you wouldn't want to try it out!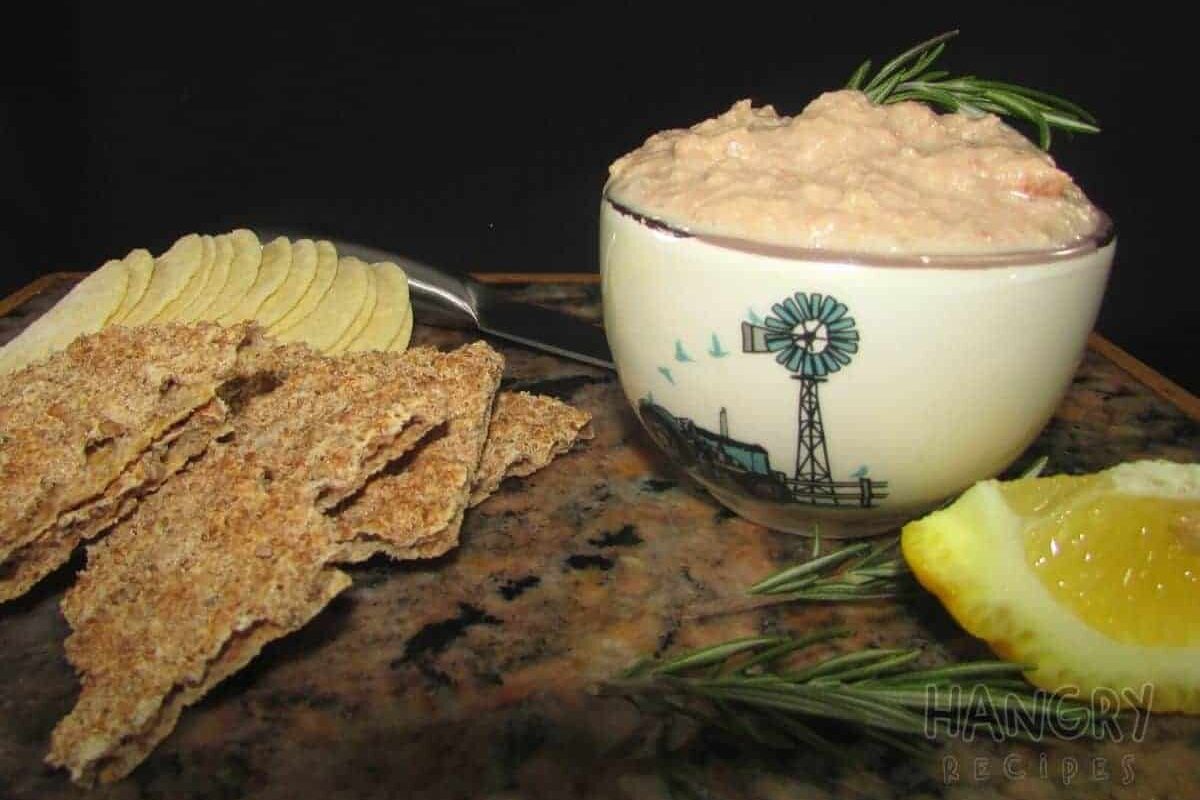 Ingredients
170

grams

tuna (drained)

1

chopped

spring onion

1

clove of

diced garlic

30

ml

cream cheese

1

ml

Tabasco sauce

5

ml

lemon juice

1

small

chopped onion

fresh black pepper

30

ml

melted butter
Instructions
In a blender, mix all the ingredients together

Scoop the mixture into a small serving bowl

Pour the melted butter over the mixture

Place in a freezer for 10 minutes before serving