We believe there are few things in this world so extraordinary as a pairing of garlic and butter. This dish combines both of those ingredients in the form of one incredible Garlic and Whole Peppercorn Butter Basted Beef fillet. While most meat fillets only call for a salt and pepper spicing, adding some garlic into the mix and then basting it with butter really takes it to the next level in terms of added flavour!
In this recipe the fillet is also rubbed with lemon juice and olive oil, and set in the fridge to marinate before it is fried in oil and butter in a pan. While lemon juice might seem like an odd ingredient to add to a marinade, we suggest you don't skip this step, as the acidity of the lemon actually tenderizes the fillet due to it drawing water and moisture from the meat. This results in a lovely, tender fillet. The garlic and peppercorns are then added into the pan with the oil and butter mixture, and poured over the steak to lock in the garlic, butter, and peppercorn flavour.
Serve the beef fillet with a side such as a tomato, cucumber, and feta salad, or even a classic potato salad. Oven baked potato chips are also a great pairing for such a tasty dish.
Bursting with intense and rich flavours, this peppercorn beef fillet is sure to be one of the most impressive and satisfying beef dishes of its kind!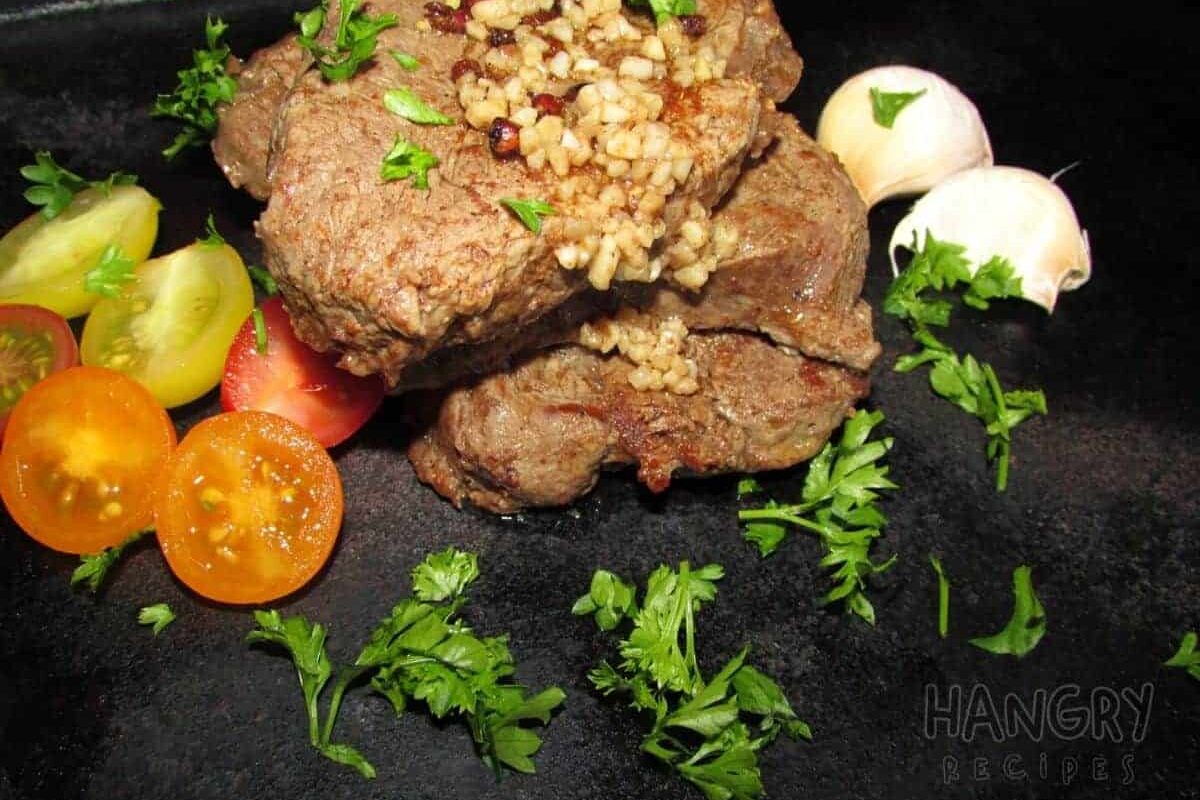 Ingredients
1

whole

beef fillet

2

tbsp

crushed garlic

2

tbsp

whole black peppercorns

3

tbsp

olive oil

2

tbsp

butter

1

tbsp

lemon juice

salt
Instructions
Rub lemon juice and 1 tbsp olive oil over the fillet steak

Then set in the fridge for 20 minutes

Heat the remaining olive oil and butter in a saucepan on medium heat until you see light smoke coming off of the pan

Fry the fillet on one side

Add the garlic and peppercorns to the pan and turn after 3 minutes

Tilt the pan to one side to make the next step easier

Using a spoon, pour the butter, garlic and peppercorn sauce over the top of the fillet

When the steak is done, let it rest for 5 minutes before cutting it into 2 inch medallions

Season with salt and pepper