An easy choice as a comfort meal for the fish lovers out there, this Smoked Haddock Mornay dish is a rich, creamy, and succulent fish dish that is baked to perfection. Smothered in a silky cheese sauce, this Haddock Mornay practically screams indulgence!
What is a Smoked Haddock Mornay? 
Haddock Mornay (or Fish Mornay) is a popular fish dish also known as 'Smothered Fish'. Fish of your choice is covered in a thick cheese sauce with a crispy coating of breadcrumbs, and is baked in the oven until golden and crispy, leaving you with a delectably rich and creamy baked fish dish that is tender and saucy. This Fish Mornay recipe calls for the use of Haddock, a saltwater fish from the family of cod, and is a slightly sweeter version of codfish. As this fish has a slightly smokey yet mild flavor, the use of cheese will give it a richness, without overpowering it. This recipe calls for the use of cheddar, but you can mix whatever cheeses you would like.  
Can Be Made Healthier Easily! 
While this dish is not exactly the kindest on the waistline, it can be made healthier with a simple substitution of some ingredients; the milk, butter, double cream, and cheese can all be substituted for healthier alternatives. For example, use low fat milk, reduced fat cream, a light butter, or low fat or reduced fat cheese in your recipe. This will allow you more control over the fat content of your dish, without a compromise on flavor and texture.  
Serve this Smoked Haddock Mornay as an alternative to your regular oven baked hake fillets, or as a new style fish and chips with some hand cut potato chips on the side. You can also serve it with some extra spinach and broccoli to up the nutritional value of the overall meal.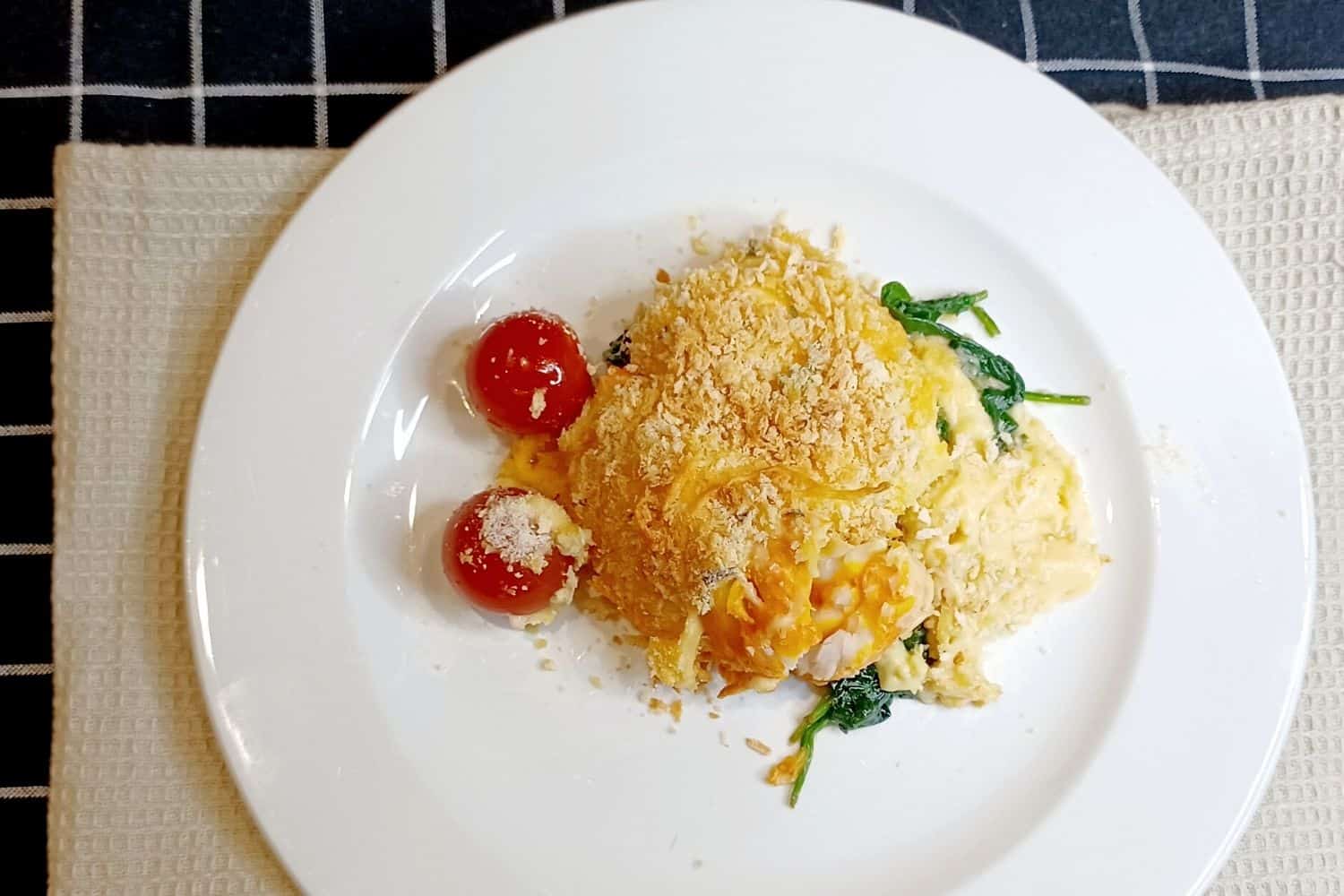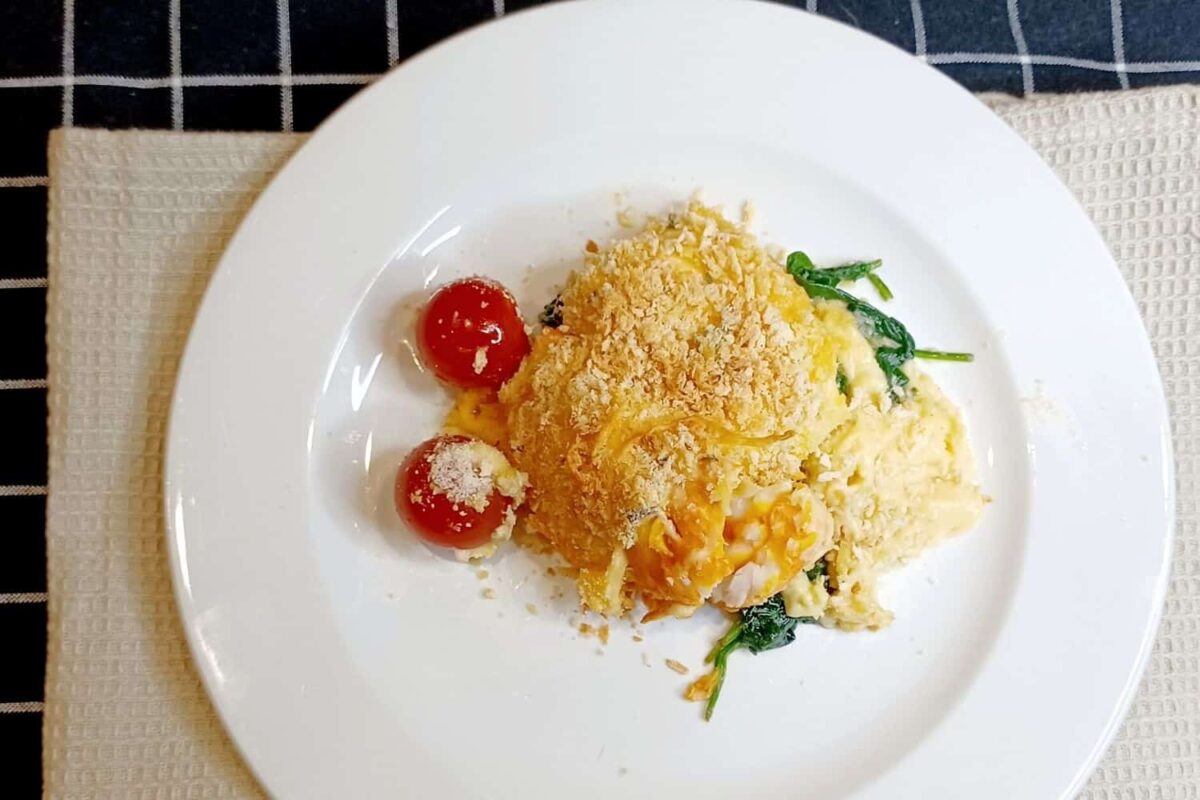 Ingredients
500

g

Smoked Haddock fillets

100

ml

fish stock

150

ml

milk

150

ml

double cream

50

g

butter

50

g

flour

150

g

cheddar

12

cherry tomatoes

½

garlic clove

100

g

bread crumbs

50

g

cheddar

½

tsp

thyme leaves

50

g

cooked spinach

freshly ground black pepper 
Instructions
Place milk in a saucepan, fish stock, and cream and bring to the boi.  Turn down to simmer and add the haddock. Poach for 6 to 8 minutes until cooked, remove and set aside.

In a skillet, melt the butter and stir in the flour, stirring continuously, let it cook for 1-2 minutes.

Gradually add the cooking liquid, making sure you continue to stir well.

Add the 150g of cheddar along with pepper.

Butter an ovenproof dish and rub with the garlic clove.

Place the poached haddock from earlier on top of the spinach, with the halved cherries, tomatoes surrounding the fish.

Top with the cheese sauce and sprinkle with both the bread crumbs and thyme leaves.

Scatter the remaining cheese on top and grill until golden.