A fresh and healthy salad with a sweet and fruity twist, this Smoked Salmon Trout Salad includes a granadilla dressing that complements the savory flavor of the salad perfectly. This salad is a quick and easy one that still packs a large amount of flavor and nutritional value.
A Smoked Salmon Salad Like No Other 
This is not your usual smoked salmon salad. Along with the fresh smoked salmon trout, it contains loads of vegetables such as cherry tomatoes, sliced cucumber, lettuce, red onion, and radish. What makes this salad different is the dressing itself, which is a homemade granadilla dressing made from granadilla pulp, vinegar, honey, olive oil, and turmeric. This dressing adds a touch of sweetness to the savory smoked salmon trout and veggies. The protein in this salad is salmon trout, which is considered one of the most healthy foods on the planet! It is rich in omega-3 fatty acids, which are considered essential as the body does not produce them naturally. Salmon is also rich in high-quality protein and vitamin B12 (100 grams of salmon accounts for 100% of an average human's recommended daily intake). These vitamins and minerals help with energy production, as well as inflammation, and heart and brain health.
Quick and Easy 
The only steps required for this salad are to mix all of the ingredients together and arrange them in a serving dish. For the granadilla dressing, mix all of the ingredients together well until you form an emulsion (all ingredients combined), and serve on the side to pour over and enjoy however much you would like!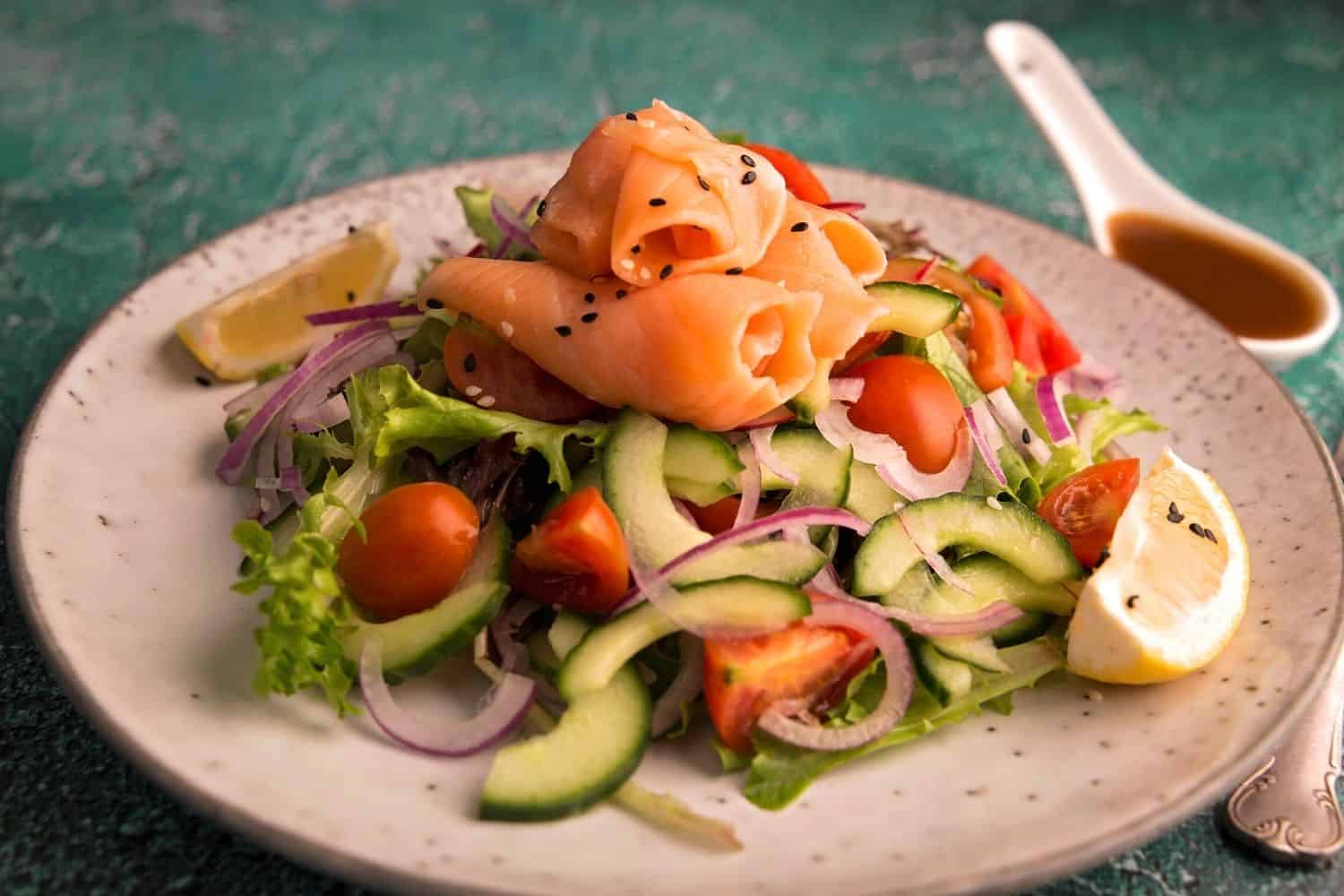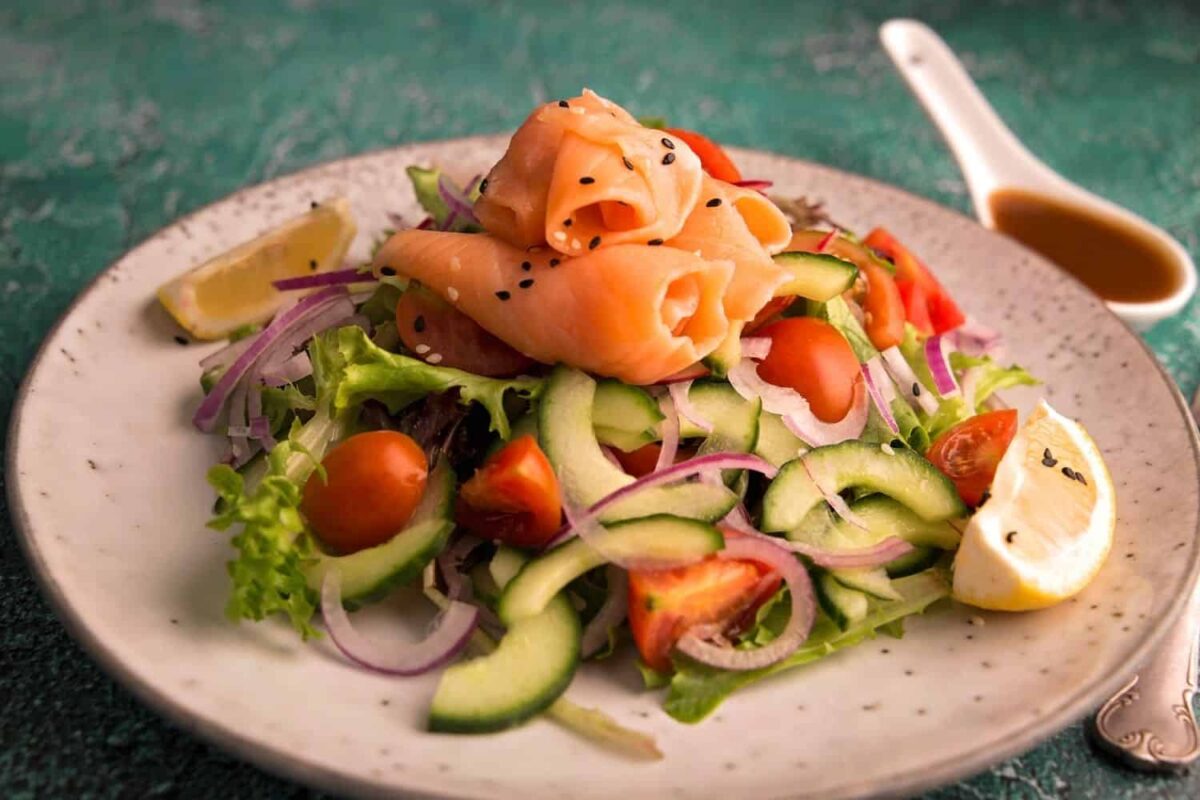 Ingredients
For the Salad Base
70

g

Cucumber

Sliced

60

g

Cherry Tomato

Halved

40

g

Red Onion

Sliced

20

g

Lettuce

25

g

Radish

Thinly Sliced

10

g

Ground All Spice

80

g

Smoked Salmon

Roses
For the Dressing
15

g

Granadilla Pulp

10

ml

Vinegar

30

ml

Olive Oil

2

g

Honey

1

g

Tumeric
Instructions
For the Salad Base
Combine all the ingredients together & arrange in serving dish.
For the Granadilla Dressing
Whisk together to form an emulsion & serve separate.