Tuck into this simple, scrumptious, meat free and guilt-free Vegetarian Pie that is the perfect comfort food for when you are craving something indulgent, but don't want to overdo it. This Vegetarian Pie is made with a flakey puff pastry, and takes just under an hour to prepare!
Simple Steps, Simpler Ingredients!
When one thinks of pie dishes, it's not hard to get overwhelmed, but this recipe makes it simple as it requires a pre-made puff pastry that you can get at the grocery store- one extra (and long) step that you can happily skip out on. Apart from the puff pastry, this recipe requires vegetables such as sundried tomatoes, cauliflower, broccoli, baby marrows or courgettes, and olives. Along with the vegetables, you will also need cheddar and feta cheese, eggs, and milk.
Healthy and Perfect for Vegetarians
Needless to say, this Vegetarian Pie Is loaded with nutritional value as it contains a large amount of vegetables. Broccoli is a particularly healthy cruciferous (leafy green) vegetable, containing large amounts of vitamins and minerals. It is a great source of both protein and fiber, and contains potassium, iron, selenium, magnesium, and vitamins A, C, K, E. Broccoli also offers a wide array of B vitamins, one of which being folic acid. Cauliflower is also a part of the cruciferous vegetable family, and has an impressive nutrition profile. One portion (about 128 grams) contains 70 percent of the RDI (recommended daily intake) of vitamin C, and contains almost every vitamin the average human would need. Cauliflower is also high in fiber and a great source of antioxidants. Apart from the fact that this dish is a healthy one, it is also completely meat free, and is suitable for vegetarians.
This Vegetarian Pie is the perfect balanced meal for the entire family, and will be enjoyed largely thanks to its delectably flaky, soft texture and tasty flavor. Serve it with a fresh Greek side salad and enjoy!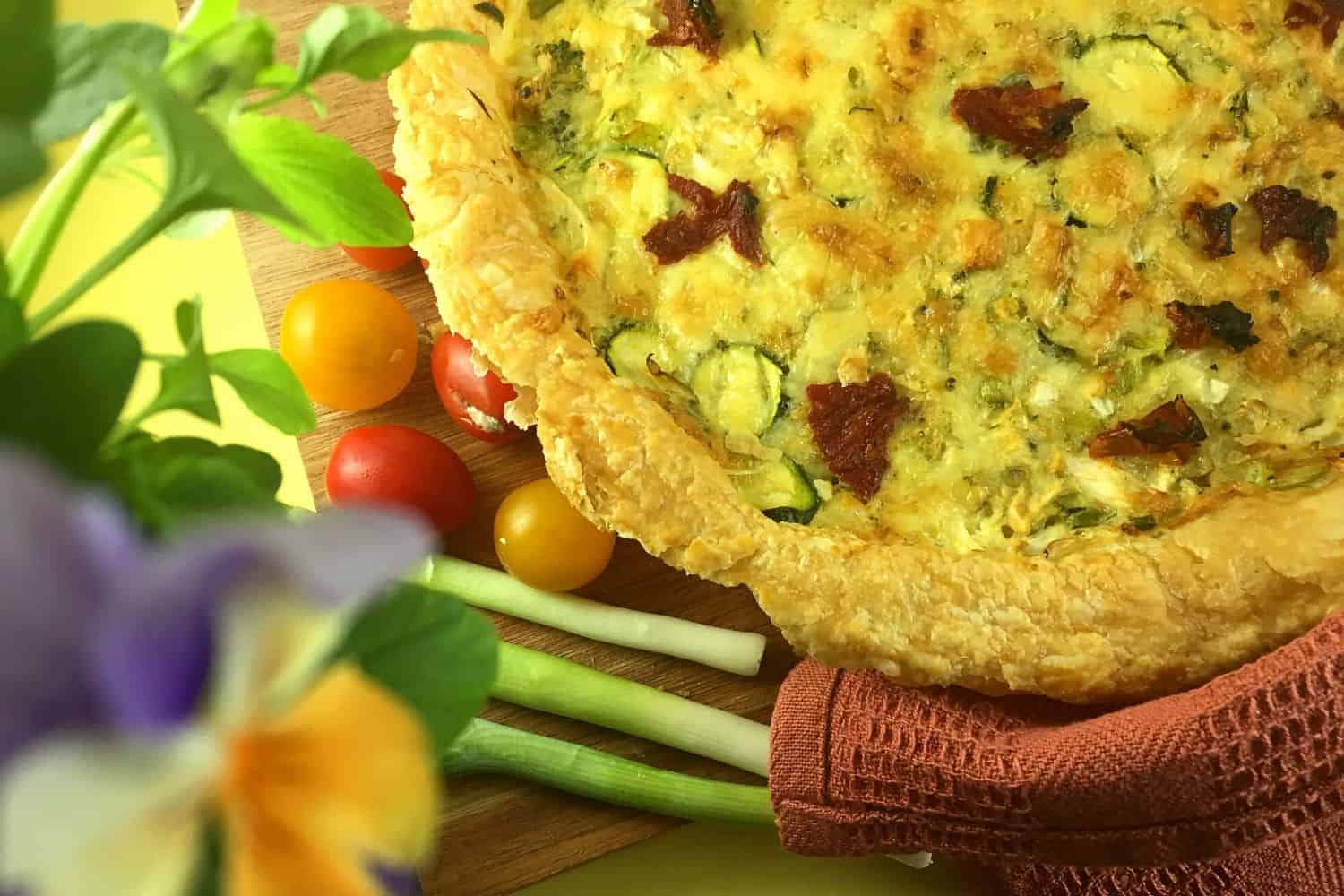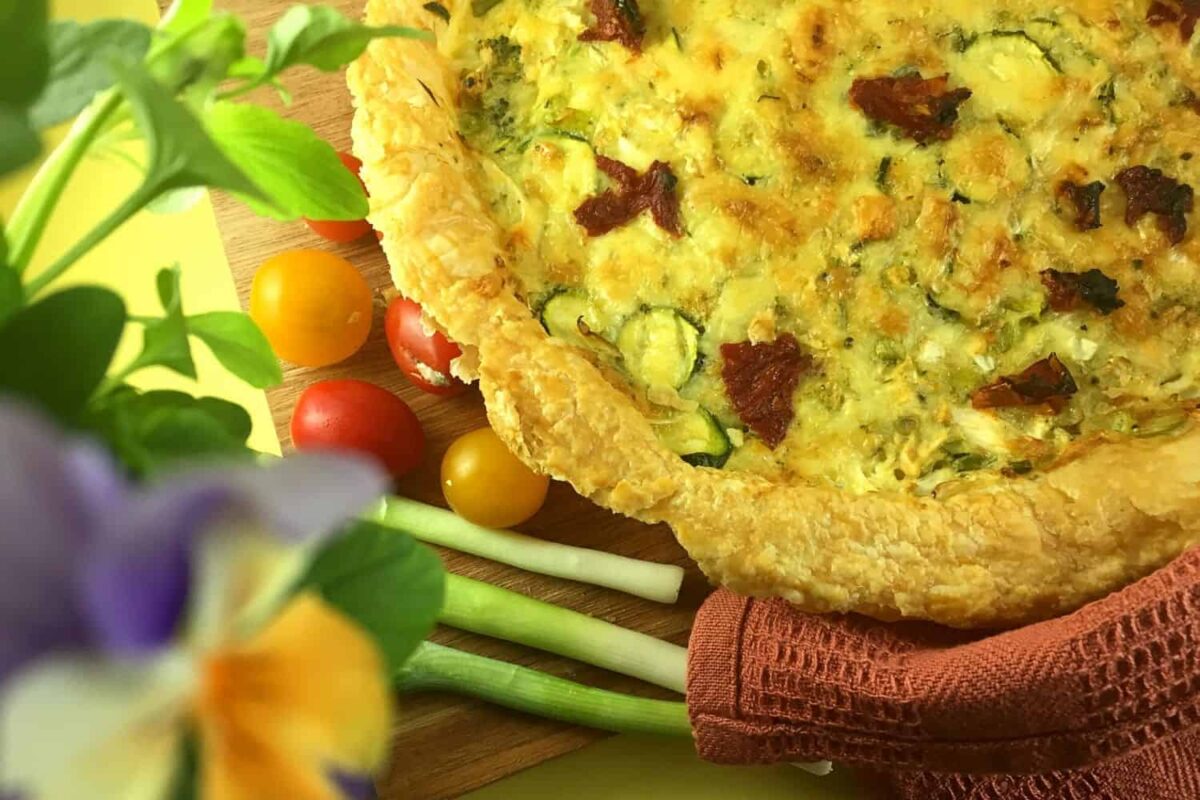 Ingredients
400

g

puff pastry roll

2

tbsp

antipasti sundried tomatoes

chopped

1

small cauliflower

grate the hard stem, then break up the florets into small portions into small florets

1

small broccoli

grate the hard stem, then break up the florets into small portions into small florets

5

small baby marrows or courgettes

sliced or grated

8

black olives

optional, de-pitted and sliced

1

circle

feta cheese

crumbled

250

g

cheddar cheese

6

eggs

whisked with the cream or milk

125

ml

cream or full cream milk

black pepper

baking paper
Instructions
Preheat the oven 180 to 190 C (350–375 F 

In an oven dish of your choice, spray the dish with 'spray and cook', (This is optional if you want to lift the pie out of the dish to serve)  line the dish with baking paper, spray again

Place the rolled pastry in the dish, unroll the pastry, the sides you can roughly tuck in over the sides

In a large bowl, combine the vegetables, eggs, cheese (not the feta cheese) and milk.  Season with black pepper 

Add a few of the sliced tomatoes onto the base of the pastry, then add the mixture. Sprinkle with the left-over tomatoes and the crumbled feta

Brush the pastry with water or mixed egg

Bake for 15 to 25 minutes, until the pastry is golden and the cheese is all bubbly

Once the pie is ready, allow cooling slightly

Remove the pie from the oven dish (optional)