Mexican dishes are always a winner because of their flavorful ingredients and multiple textures. This Mexican inspired chicken tortilla soup is the perfect comfort food when craving some Mexican. It is also so easy to make and uses the simplest ingredients. This dish can be served as an appetizer, a starter, or a main meal- it is so versatile!
What Is It?
This Mexican Tortilla Soup is a Mexican inspired soup that consists of shredded chicken which is poached, and the reduced poaching liquid that contains notes of cinnamon, coriander stalks, garlic, and chili. The soup itself is made up of oil, tomato paste, onion, butter beans, frozen corn, white vinegar, lime juice, and aromatic spices such as garam masala, cumin, and pepper. Once the base for the soup is made, the poaching liquid is reduced and added along with the poached and shredded chicken, and the beans, frozen corn, and lime juice.
Loaded With Texture
This soup consists of many different textures from the chicken, corn, and butter beans. The soup is also served with crunchy tortillas and topped with creamy crumbled feta. There is really nothing that this soup is missing!
This soup would be the perfect dish for a Mexican inspired dinner party, or for a weeknight treat for the family. No matter when or how you enjoy it, it is a guaranteed showstopper!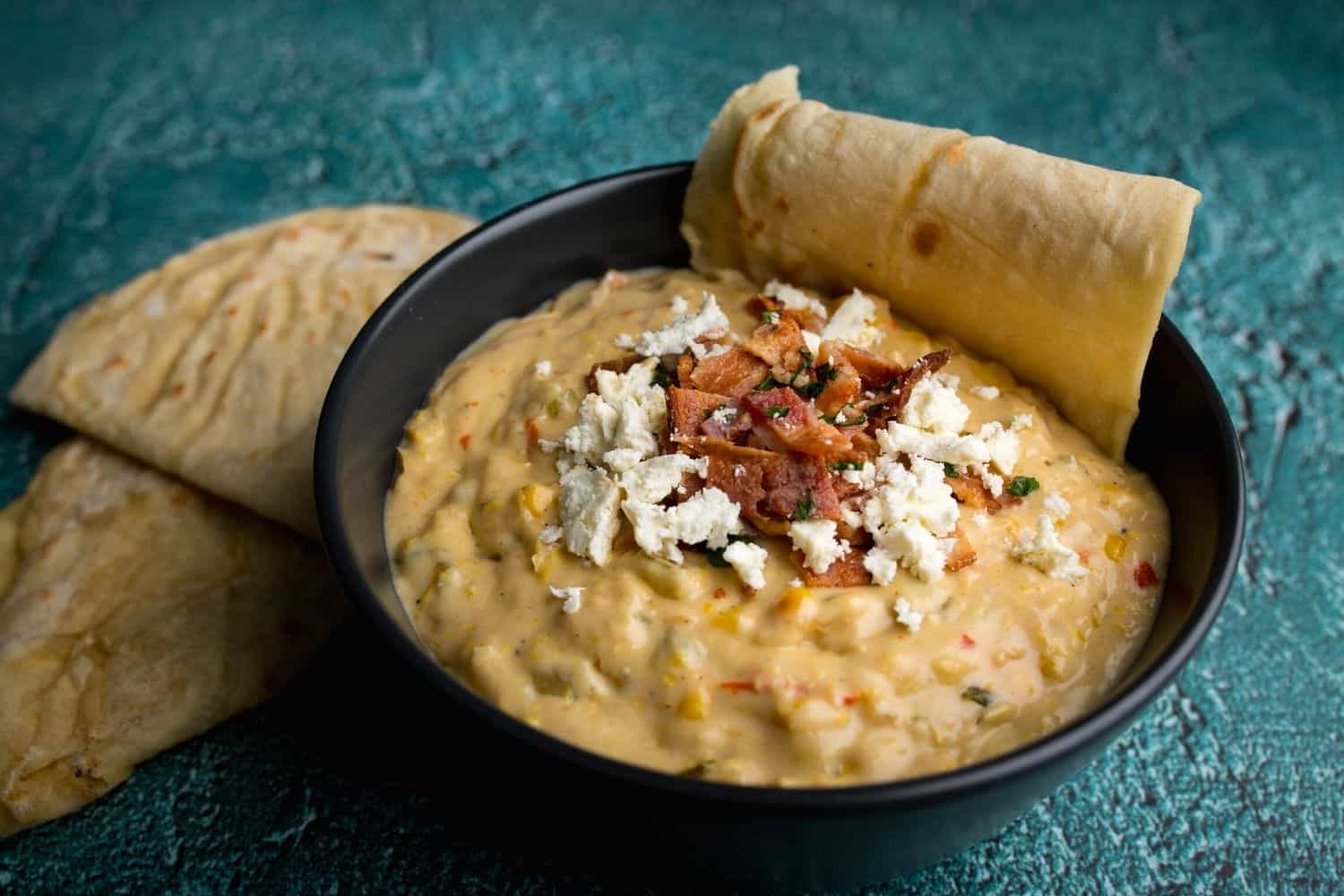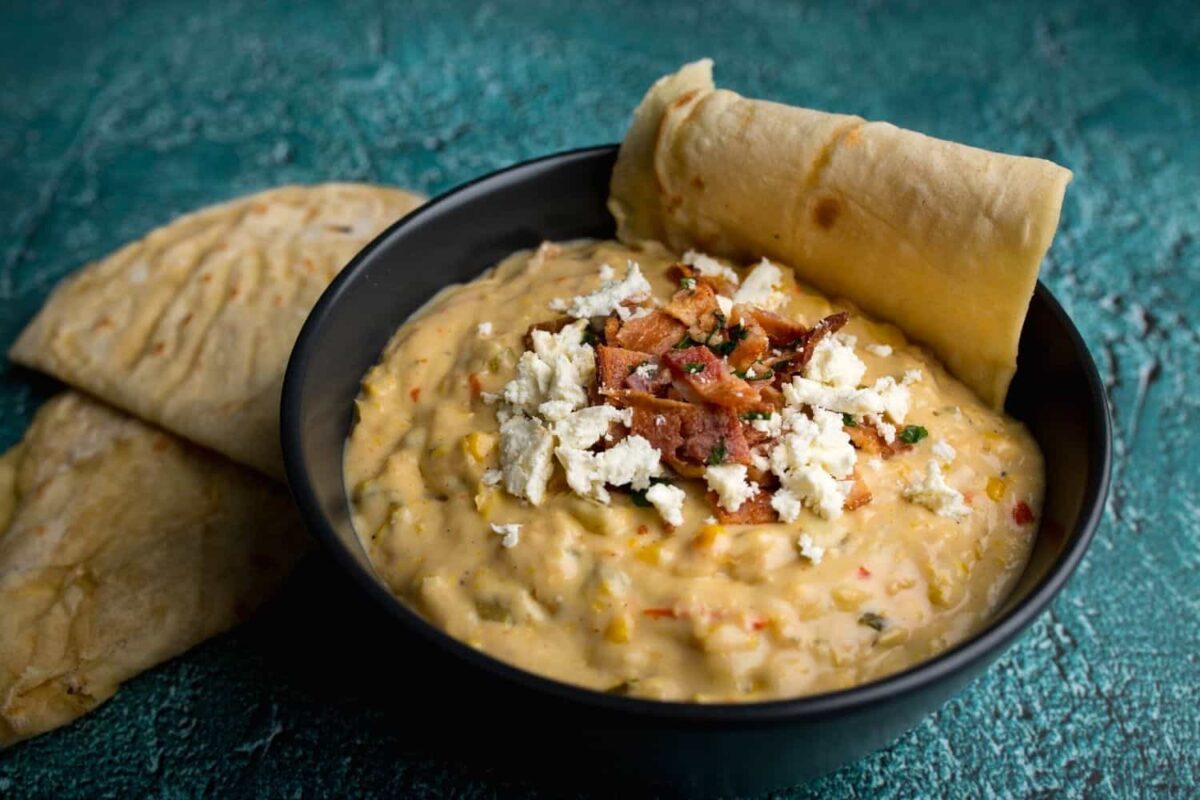 Ingredients
For the Poached Chicken
150

g

Chicken Drumsticks

0.5

g

Red Chilli

2

g

Garlic

Chopped

3

g

Coriander

Stalks and leaves seperated

2

g

Ground Cumin
For the Soup
5

ml

Olive Oil

30

g

White Onion

Finely chopped

1.5

g

Garam Masala

1.5

g

Whole Cumin

1.5

g

Whole Pepper

100

g

Tomato Paste

Tinned

2

g

Butter Bean

40

g

Frozen Corn

Thawed

20

ml

White Vinegar

Drained

5

ml

Lime Juice
For the Garnishes
0.5

Tortilla Wraps

25

g

Feta Cheese

Crumbled
Instructions
For the Poached Chicken
Place the chicken, chilli, garlic, cinnamon stick & coriander stalks in a pot. Cover with cold water. Cook for 5-10 minutes at 170°F.

Remove from heat & leave chicken to cool in the liquid for 20 minutes.

Remove chicken & strain the liquid, pour liquid into a pot & reduce by 1 quarter.

Shred the chicken & set aside.
For the Soup
Heat oil in a pot, add onion & cook until soft. Add spices, tomatoes & sugar. Stir.

Add the reduced poaching liquid to the onions, leave to simmer for 15 min.

Add shredded chicken, corn, beans & lime juice to the pot. Continue cooking for 15 minutes.

To finish serve with crisped tortilla, crumbled feta & coriander leaves.