Bursting with rich flavours and textures, this dish is not your standard potato salad! Instead of letting the salad rely solely on potatoes, this dish includes crunchy bacon bits and mouth watering mushrooms, making this one potato salad unlike any other!
Potatoes are a popular vegetable choice due to their versatility, and of course, their deliciousness! They can be made into a potato bake, mash, or even French fries. But one of our favourite options has got to be the potato salad!
Potatoes are not just delicious, but filled with nutrients too. However, this does depend on how the potatoes are prepared- French fries will be more calorie dense and contain more fat due to its oil content. That is why boiling potatoes and using them in a potato salad is a winner- so much deliciousness, minus the added oil and unnecessary fat. Potatoes contain antioxidants such as flavonoids and carotenoids. Scientific studies have shown that these antioxidants may suppress the growth of cancer cells in the liver and the colon, as well as decrease heart disease and diabetes. As if we needed more of an excuse to eat potatoes right? 
This potato salad with bacon and mushrooms boasts flavour with ingredients such as bacon and mushrooms added to the mix, and a touch of garlic to give it an intense tang and aroma. 
Fair warning though: you might not be able to stop yourself from going back for seconds! Or even (dare we say it) thirds…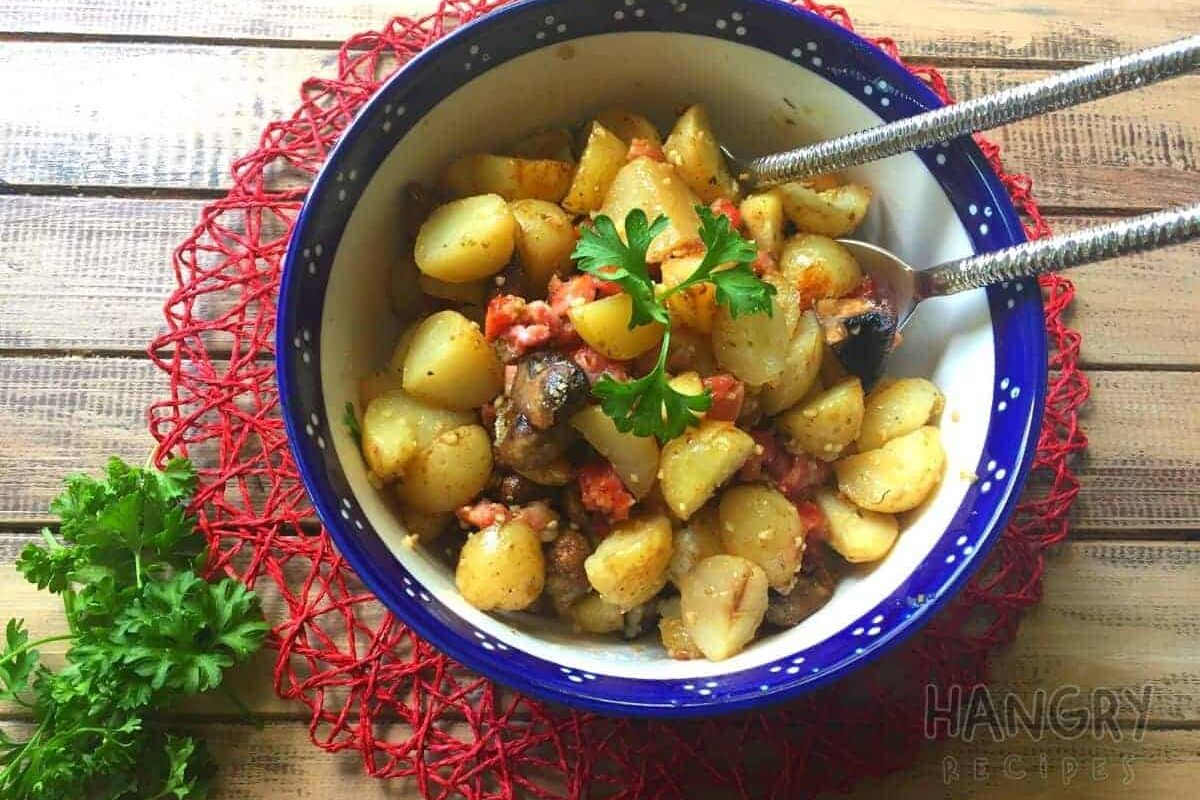 Ingredients
1

bag

baby potatoes

you can use less or more

250

g

diced bacon

400

g

mushrooms of your choice

chopped

3

tbsp

crushed garlic

Salt and Black Pepper

Chopped parsley
Instructions
Place the washed potatoes with the skin on, in a saucepan of cold water. Bring to boil until almost soft. Drain.

Prepare an oven dish of your choice with Cook and Spray.  

Layer the dish with potatoes and mushrooms and sprinkle with salt and black pepper.

Place the diced bacon on top and bake for about 30 minutes.

Halfway through the baking mix the ingredients.

Remove from the oven and let it cool.

Garnish with chopped parley.