When Asian dishes come to mind, we think of the impactful sweet and salty flavours, as well as the sticky and thick texture. This dish for pork chops is nothing short of that, delivering sweet flavour from the treacle sugar, and saltiness from the Worcestershire sauce and soy sauce. This dish will have you saying "yum" with just one bite!
This dish is quick and easy to make, but delivers such satisfying results! Taking just under an hour to prepare, the only steps required for this recipe are the combination of the sugar, herbs and sauces until the sugar is dissolved, the basting of the pork chops with this glaze, and the baking in the oven for 30 minutes, flipping and basting the other side halfway.
A great tip for this dish when flavouring your pork chops or creating your glaze to baste them with, is to be light-handed with the amount of salt you choose to use, as soya sauce already contains a large amount of sodium. You can however opt for a low sodium soya sauce if desired.
This dish is certainly inspired by the Asian cuisine, but don't be scared to add more cuisine types in terms of the sides you choose to pair with this dish, such as Western roast potatoes, or a Mediterranean tomato, olive, cucumber and feta salad. No matter what you choose to pair these Asian sticky pork chops with, it will one thousand percent be the standout of the meal!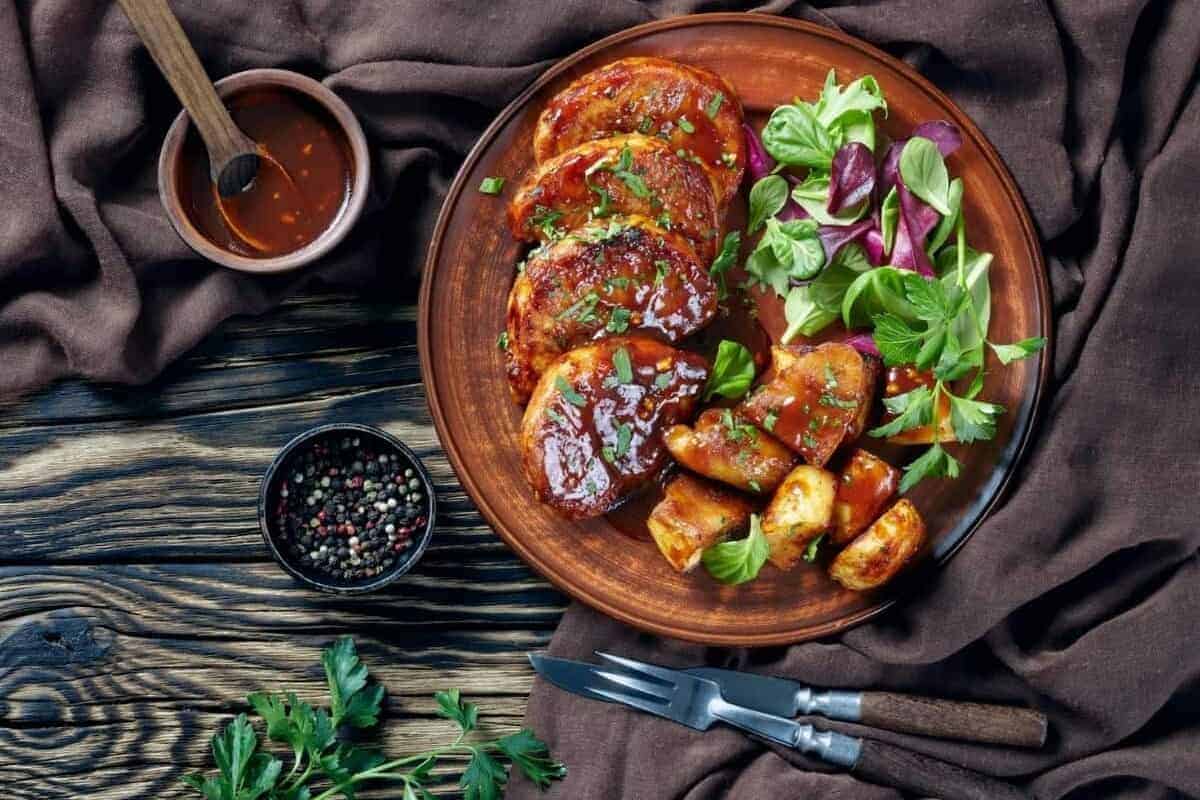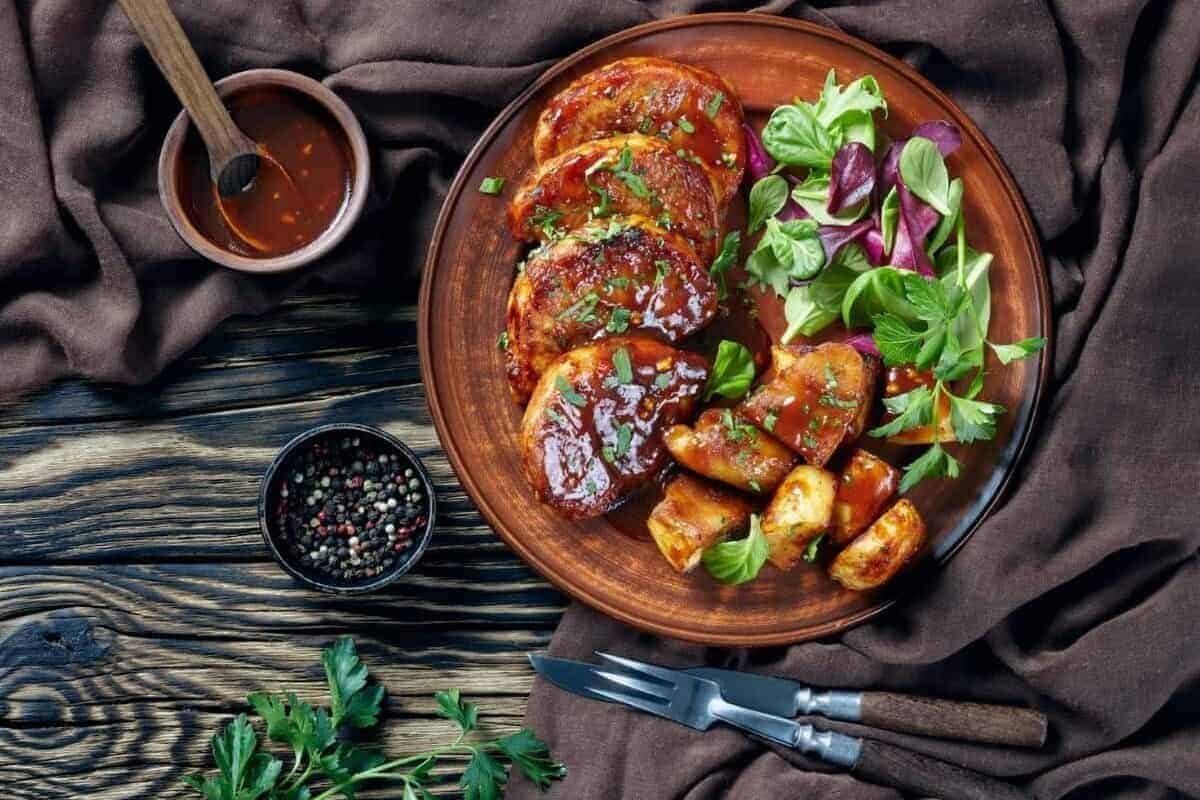 Ingredients
6

pork chops

100

ml

treacle brown sugar

30

ml

soy sauce

50

ml

Worcestershire sauce

fresh thyme

1

tsp

crushed garlic
Instructions
In a saucepan mix all the ingredients together until the sugar is dissolved

Place your pork chops on a grill baking drip tray, brushing one side generously with the glaze

Place your chops in a preheated oven of 160 degrees for 30 minutes

Remove from the oven and turn the chops, basting the other side with the glaze

Bake for another 30 minutes

Season with salt if needed (Soya sauce contain salt)