The most indulgent aspect of the Fettuccini Alfredo pasta, this Alfredo Sauce is one of the richest and creamiest sauces out there! Use it for the classic pasta dish, or as a topping for a fillet steak. Taking just under an hour to make, this Alfredo Sauce is relatively quick and easy, and will be a delight to the senses!
What is an Alfredo Sauce? 
The main ingredients in an Alfredo sauce are butter, cream, and parmesan cheese, however, you can use any other hard cheese you would like, such as a Gruyere, if you would prefer. Butter is melted and mixed with the cream, and Italian seasoning, salt and pepper, and garlic is mixed in. Once the ingredients are homogenous, the parmesan cheese is added and mixed in until the sauce is smooth. The sauce should start to thicken up, but if not, you can let the sauce sit for two to three minutes before serving it, as it will set a bit.  
Simple and Super Versatile 
This decadent and creamy sauce is made with only a handful of ingredients that you might already have in your kitchen, and takes just under an hour to make, making this a super convenient sauce to make when you are in the mood for an Alfredo pasta or a rich sauce side. You can, however, include it in any meal of your choice- the flavor is versatile and pairs easily with other foods.
Serve this Alfredo Sauce in a pasta dish, as a side sauce for a succulent fillet steak, as a topping for your classic roasted vegetables, or even as a dip for French fries or roast potatoes!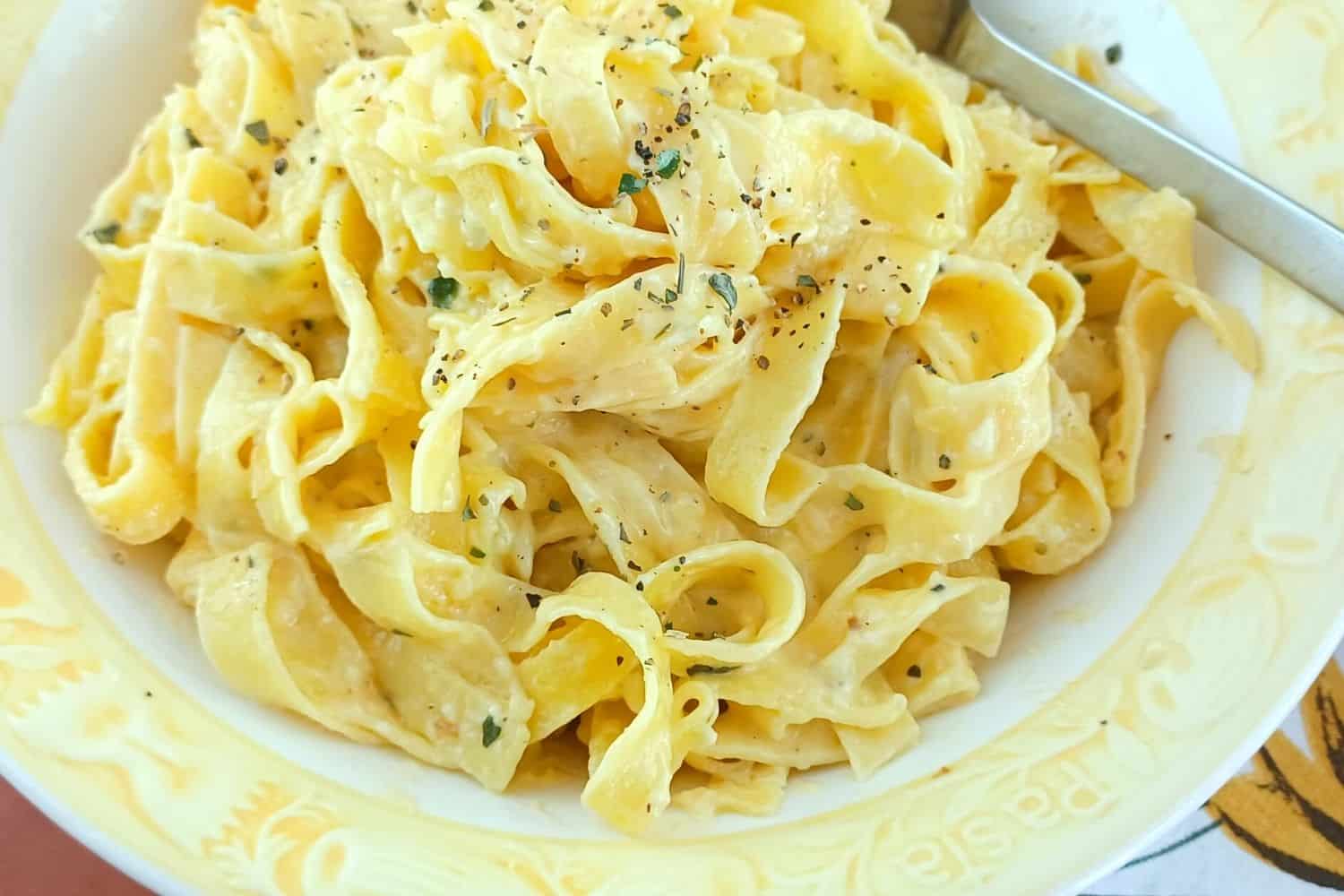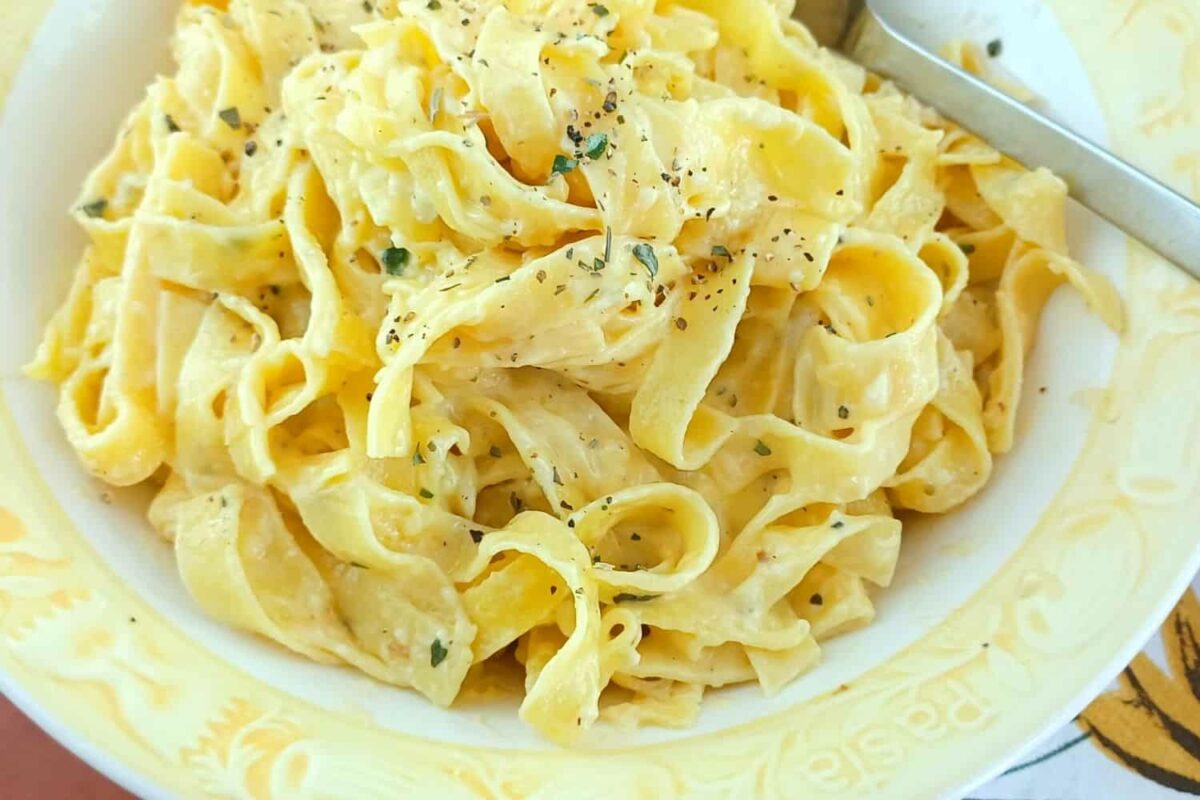 Ingredients
½

cup

butter 

1 & ½

cups

heavy whipping cream 

2

tsp

garlic minced 

½

tsp

Italian seasoning

½

tsp

Salt 

¼

tsp

pepper 

2

cups

freshly grated parmesan cheese / or any other hard cheese 

It is best to use freshly grated parmesan cheese right off of the block so that your sauce isn't grainy.
Instructions
Warm your butter and cream in a large saucepan over low heat, let it simmer (but not boil) for about 2 minutes.

Whisk in your garlic and seasonings, whisk constantly for about one minute just to let the garlic cook.

Add your parmesan cheese and stir just until the cheese has melted and your sauce is smooth.

The parmesan will thicken this sauce up, if it is not quite thick enough, allow the sauce to stand for 2-3 minutes before serving.