Although slightly strange sounding, this Beetroot Salad with Berries and Yogurt is full of flavor and is utterly delicious! What's more, it is nutritional and only takes an hour to prepare.
Complementary Flavors in this Beetroot Salad
While the ingredients in this salad might sound like an odd match, they actually complement each other so well. The beetroot and blueberries add a sweetness and a tanginess, and the yoghurt complements them by bringing a lovely creaminess to the salad. The lemon zest and mint leaves add a freshness to the salad, and the onion, garlic, and chili add a pungency and bite. If you would rather your salad be more sweet than savory, or have less of a bite, leave out the garlic or chili.  
Beetroot Benefits 
Beetroot is a particularly nutritional vegetable that comes from the chard family. Beetroot is naturally low in fat and full of important vitamins and minerals. Beetroot is high in fiber, and contains a high amount of glutamine, an amino acid that is essential for a healthy gut. Beetroot has been ranked as 1 of the top 10 potent antioxidant vegetables, which means that they are great for preventing cell damage. Red beetroots also contain betacyanin, a plant pigment and chemical compound that has cancer-fighting properties!
Pleasantly surprise your guests with this unique and flavorful salad. It is sure to be a delight for the beetroot lovers!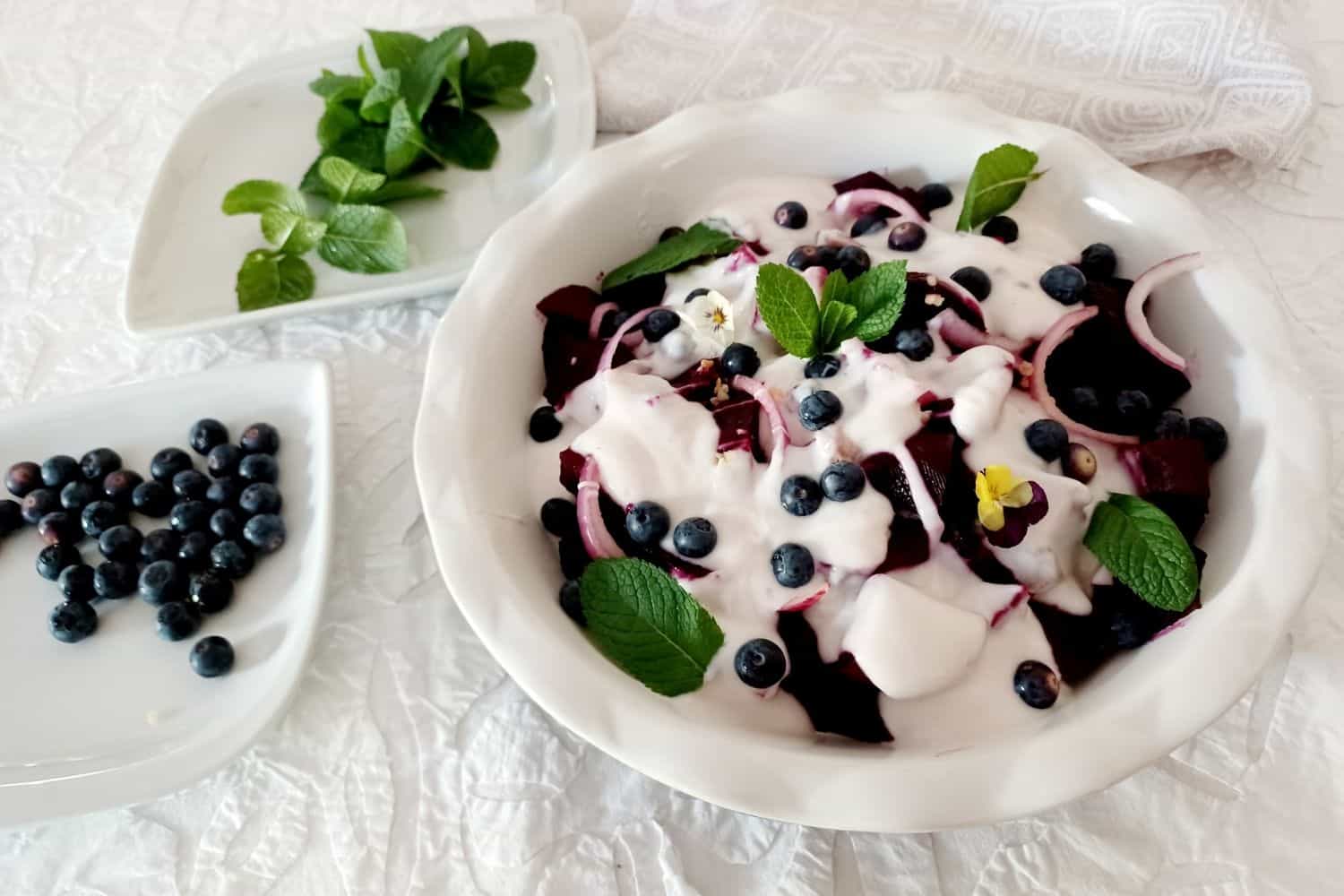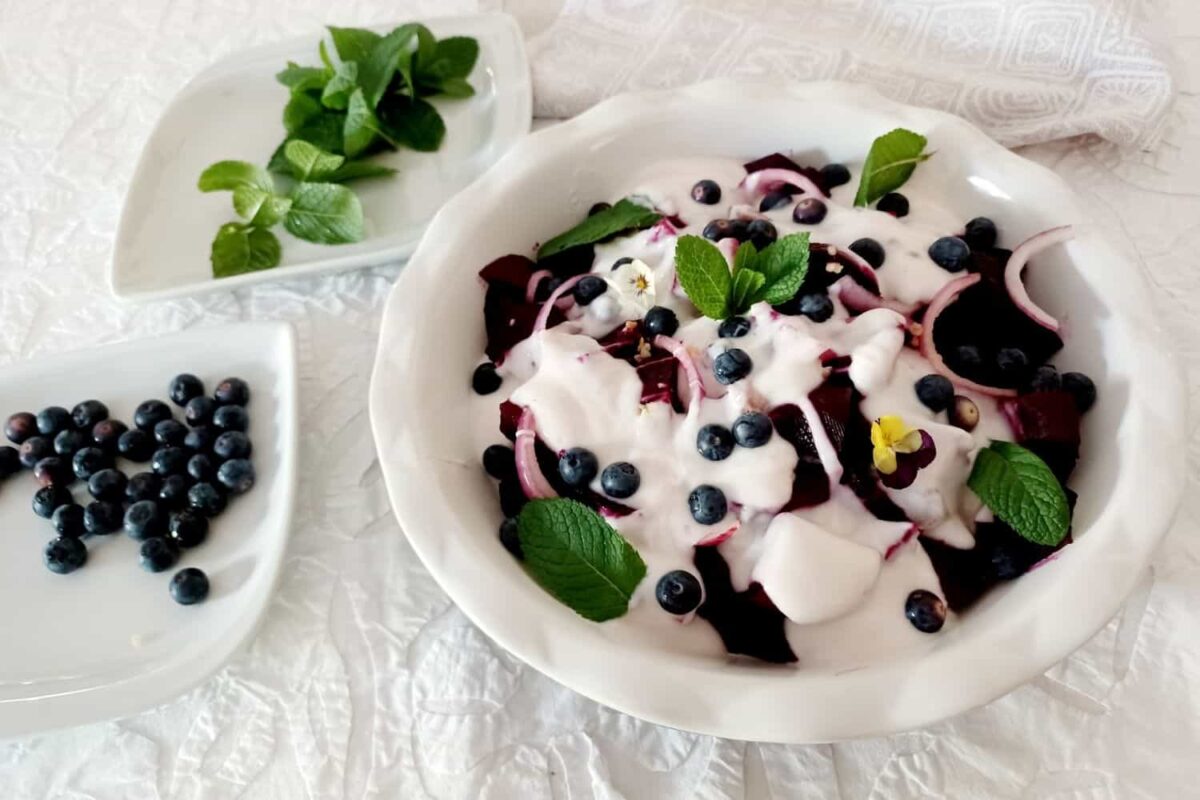 Ingredients
8

beetroots 

washed

preserved lemons, or zest of 1 lemon

1

cup

mixed berry yogurt  

1

tsp

chopped garlic

1

tsp

chili (optional)

Salt and pepper to taste 

100

g

blueberries 

mint leaves for garnishing

1

red onion  

sliced
Instructions
Cook beetroot until soft, drain the boiling water, add cold water to cool off the beetroot and remove the skin.  Set aside to cool.

Remove the fleshly white part from the piece of preserved lemon, so you just have the skin. Wash and chop finely.

Mix the preserved lemon, or lemon zest, with the yogurt, salt, and pepper, garlic, and chili.  Add the onions and mix well.

Add the yogurt and the berries to the beetroot and garnish with edible flowers.