Spoil yourself with this indulgent yet simple custard cake. This Vanilla Custard Triple Layered Cake is made from budget-friendly ingredients that are easy to find, and the recipe steps are fairly easy too. You can have this silky and creamy cake ready to serve in just over an hour!
Simple Pantry Ingredients 
This Vanilla Custard Triple Layered Cake is a moist sponge layer cake with a creamy custard center. This dessert requires the simplest ingredients that you might already find in your kitchen or pantry at home. With just some flour, eggs, icing sugar, butter, milk, and vanilla extract, you can make this scrumptious cake for yourself in no time!
Whip it Real Good! 
A pivotal step in making this cake is to whip the egg whites and fold them into the cake mixture. This requires the egg whites and yolks to be separated. Once this is done, the egg whites are whipped until stiff peaks form, as if you are making a meringue. Stiff peaks mean that if you take the whisk out of the mixture and hold it upright, it will hold a solid "peak" that stands up towards the ceiling. The whipping of the egg whites is necessary as it creates air pockets, and when added to the mixture, creates a light and fluffy cake that rises perfectly. This mixture needs to be gently folded into the cake mixture as to ensure that the air inside is not deflated.
Garnish the top of the custard cake with some edible flowers or some fresh fruit such as strawberries or blueberries. Serve with some fragrant tea for the ultimate Sunday afternoon treat!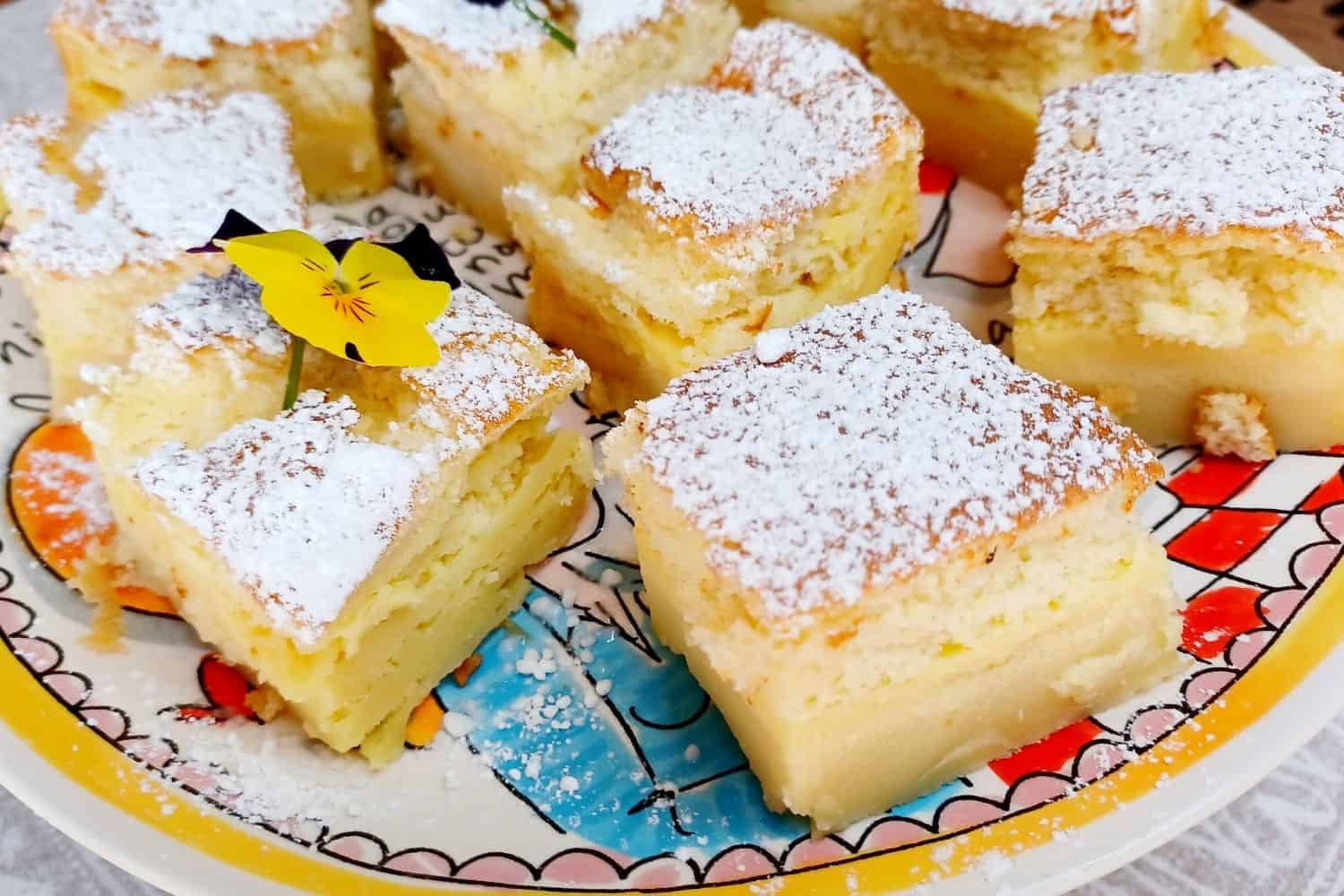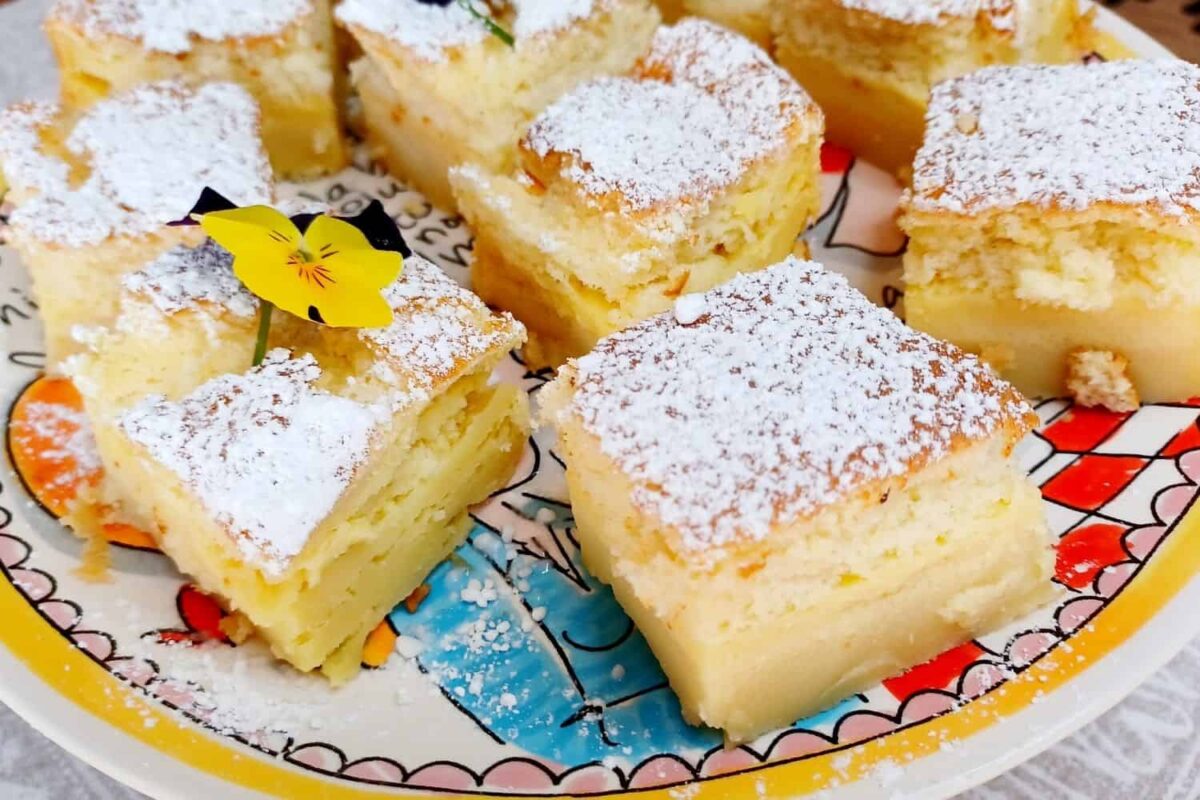 Ingredients
½

cup

unsalted butter melted and slightly cooled

2

cups

milk, lukewarm

150

g

caster sugar

4

eggs, separated

1

tbsp

water

115

g

flour

2

tsp

vanilla extract

icing sugar for dusting
Instructions
Preheat the oven to 162°C / 325°F

Lightly grease a +- 20.32 cm  baking dish, set aside (square dish)

Whip the egg whites until stiff peaks form, set aside.

Beat the egg yolks and powdered sugar until pale yellow

Add in melted butter and the tablespoon of water, for about 2 minutes, until evenly combined.

Mix in the flour until evenly incorporated.

Slowly beat in the milk and vanilla extract until well combined

Fold in the egg whites, a 1/3 at a time, then repeat until all of the egg whites are folded in.

Pour the batter into the pan and bake for 40-60 minutes, until the cake is barely wobbly in the center.

Baking time might vary depending on the oven or pan you use, but start checking after 40 minutes. If the top browns too quickly before the minimum of 40 minutes, you can cover the cake with aluminum foil.

Cool the cake completely before dusting with powdered sugar. Even cooled, it will be slightly wobbly because it has a custard layer in the center.