There are so many different types of dessert pies to indulge in and try out, but there is something so charming about a fruity, tart, and tasty pie. This Sweet and Fruity Kiwi and Lime Pie is a unique yet decadent take on a fruity pie that is too good to pass up! The complementary flavors of the sweet and creamy condensed milk pie filling, combined with the tart and refreshing flavors of the kiwi and lime fruit result in a pie that is simply irresistible.
What is Blind Baking? 
Blind baking is a popular method used when baking pies with homemade pie dough crusts. Once the pie dough is pressed into the pie dish, it is covered with baking weights or uncooked rice over parchment paper to weigh it down. It is then baked in the oven for about 10 minutes, and left to cool fully. The purpose of this is to ensure that the pie dough does not puff up and create air pockets when baking. It also ensures that crust itself will not become soggy once the pie filling is added to it and baked again, as the pie crust will have already baked, cooled down, and dried out, getting rid of any excess moisture.  
Chef's Tip 
After blind baking your pie dough crust, make sure that it has cooled fully before adding the pie filling to it and baking again. This will ensure that there is no trapped moisture in the pie crust, and it therefore won't become soggy. After you have baked the entire pie with the filling, do not skip the step of chilling it in the fridge for at least an hour- this will allow the filling to firm up and discourage the pie from losing its shape when serving.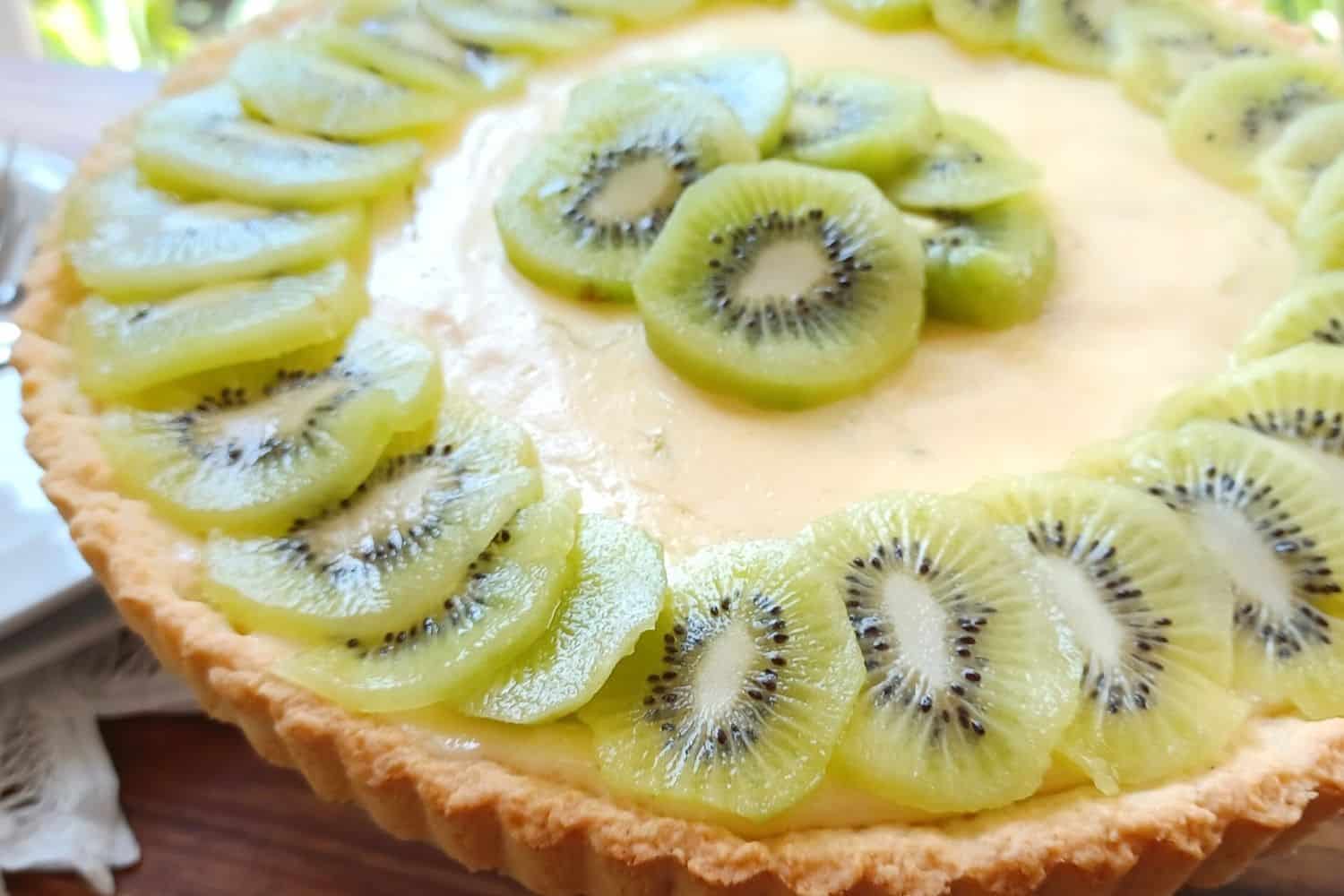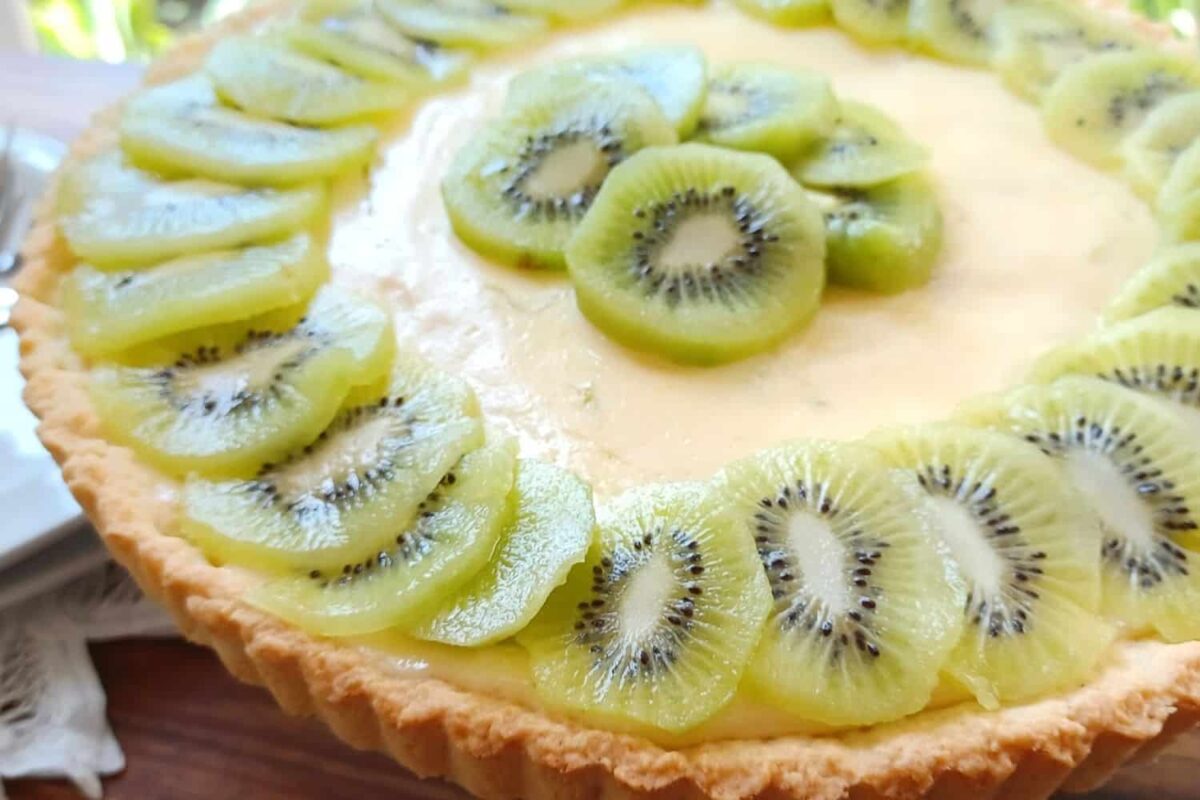 Ingredients
Crust
125

g

butter

½

cup

sugar

1

egg

2

cups

flour

2 ½

tsp

baking powder

½

tsp

salt

2

tbsp

oil

½

vanilla essence
Pie filling
4

egg yolks

zest of 2 limes

½

cup

lime juice

1

can

sweetened condensed milk

5 – 6

kiwis, peeled and sliced thinly
Instructions
Crust
Preheat oven to 180C/350F (You can use a 22cm or larger, round fluted tart tin with a loose bottom base pan or just a pie dish of your choice).

Cream butter and sugar in your mixer Add oil and egg.

Finish off by adding flour, baking powder, and salt and mix until it all comes together.

Press the mixture in a prepared pie dish, dock with a fork, and blind bake for 10 to 15 minutes, or just until it is slightly browned, remove from oven and let it cool.
Pie Filling
Preheat the oven to 180C/350F, Use your mixer to make the lime filling.

Add the lime zest, lime juice, eggs, and condensed milk and mix on low for a minute or two.

Slowly increase the speed of the mixer as the filling begins to thicken and continue to mix until the filling can hold its shape for a second or two.

Add the filling to the cooled crust and bake for 15-17 minutes, making sure the middle is no longer wobbly then let it cool in the fridge for an hour or two.

Top the cooled pie with kiwi slices just before serving.