We love a classic cheesecake dessert, but why not mix it up completely and create these delectably indulgent Baked Mini Caramel and Peppermint Crisp Cheesecakes! With flavors from your classic cheesecake, combined with both caramel and peppermint, this dessert is sure to be a tasteful treat for those tastebuds.
Quick and Easy 
This recipe only takes 35 minutes in total to create! For the mini cheesecake bases, tennis biscuits are crushed and mixed with butter. For the cheesecake filling, cream cheese is mixed with eggs, sour cream, and caramel treat, and peppermint crisp chocolate is folded in. This mixture is poured over top of the base and bakes in the oven for only 15 to 20 minutes. When they are baked, make sure you allow them to cool in the fridge so that they can set and hold their form.  
Completely Fuss-free 
These cheesecakes are the best of both worlds, they give you that classic cheesecake feel with added flavor, all in mini size! This means that you won't have to worry about transporting that massive cheesecake you were planning on making to a party. These desserts are light and bite size, so you can make and transport as many as you wish!
These desserts don't need any bows and ribbons, they are great served on their own! However, you can top them with some whipped cream for freshness or some more caramel treat, and crumble some extra peppermint crisp chocolate on top to hint at all the flavor inside!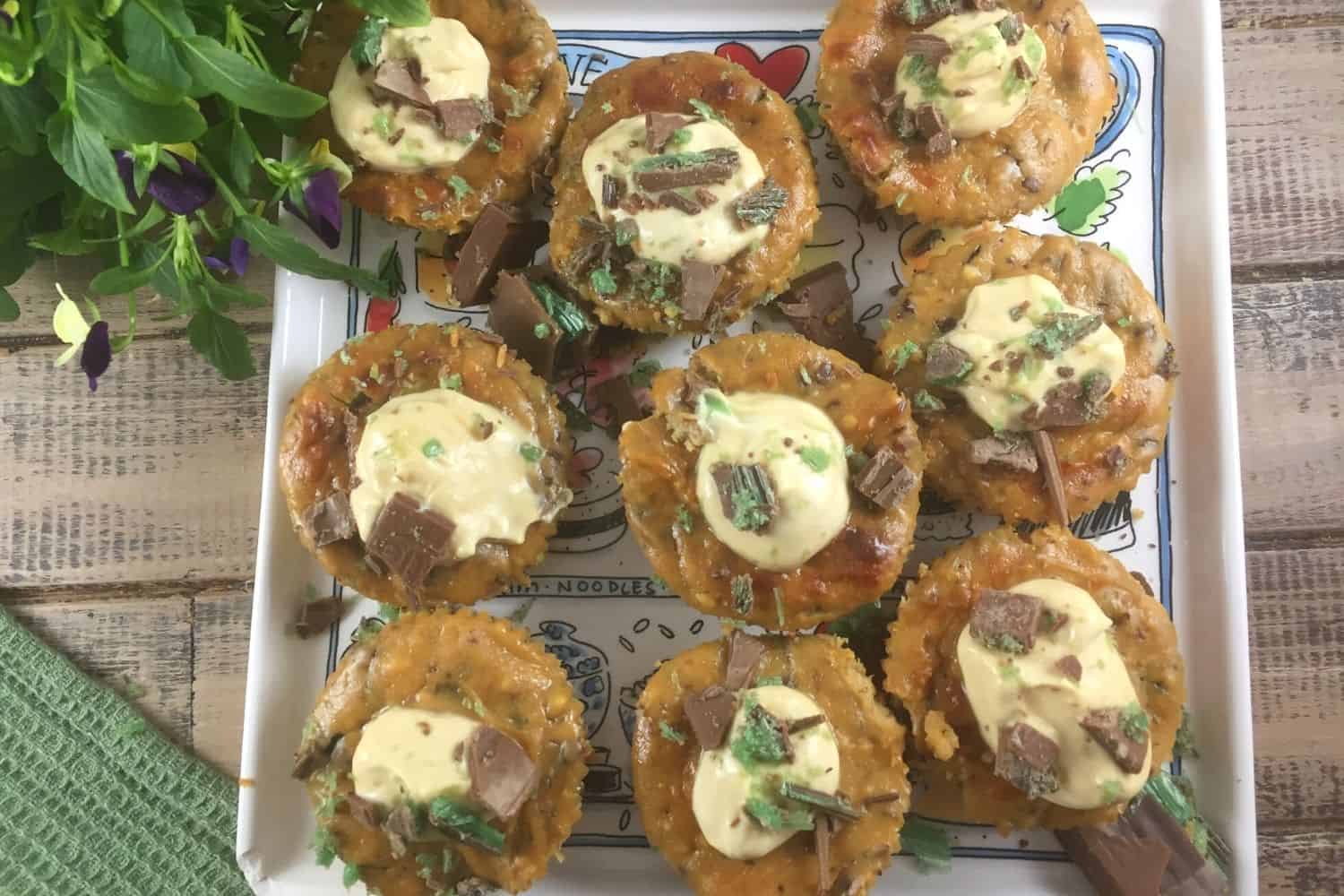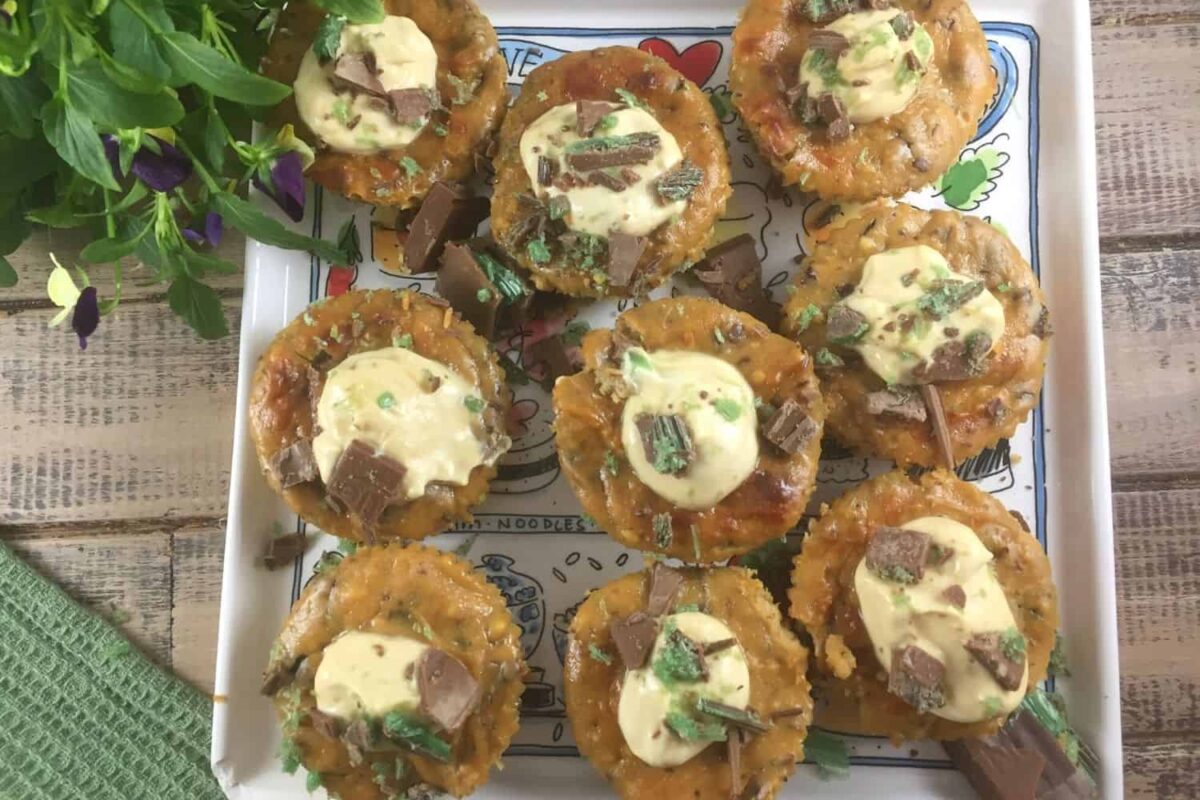 Ingredients
450

g

Plain Cream Cheese

2

eggs

60

g

Sour Cream

70

g

Nestle Canned Caramel Treat

100

g

Peppermint Crisp, chopped
Biscuit base
100

g

Tennis biscuits, crushed

40

g

butter, melted
Topping:
Whipped cream

Peppermint Crisp, crushed
Instructions
Biscuit base
Line a muffin pan with cupcake liners then mix the biscuits with the butter, add a spoonful into each cupcake liner.

Press down with the back of a spoon.
Mini cheesecakes
Preheat the oven to 175-degree Celsius /347-degree Fahrenheit, then add the cream cheese, eggs, sour cream and caramel treat to a large mixing bowl and beat until smooth and creamy.

When well combined, add half of the peppermint crisp and fold into the mixture and then fill the cheesecake mixture in the prepared cupcake liners and bake for 15 to 20 minutes.
Topping
Top with whipped cream and leftover crushed Peppermint Crisps.