The yams and marshmallow casserole at Thanksgiving holds a sacred place in the heart of every American and yet is limited in its glory to one crowning moment every November. So, we decided to take the best of this cherished dish and give it a twist. The result? Super fluffy butternut fritters smothered in the deliciousness of a luscious caramel sauce that will have anyone with a sweet tooth drooling before they have left the grocery store.
These delightful butternut fritters are also a much healthier alternative to some other vegetables that you could serve. Although, smothered in this unforgettable caramel sauce it really is not the best for your figure, despite being one of the better carbs.
This dish practically makes itself as it really only requires 10 minutes of preparation before entering the oven to cook to sweet perfection.
The Chefs Tip for Butternut Fritters:
A super-easy way to cook your butternut so that the flesh is evenly done is to take the whole butternut, stab it a few times with a fork so the steam can escape, put it on a plate and pop it in the microwave for 10-20 minutes depending on the size of your squash.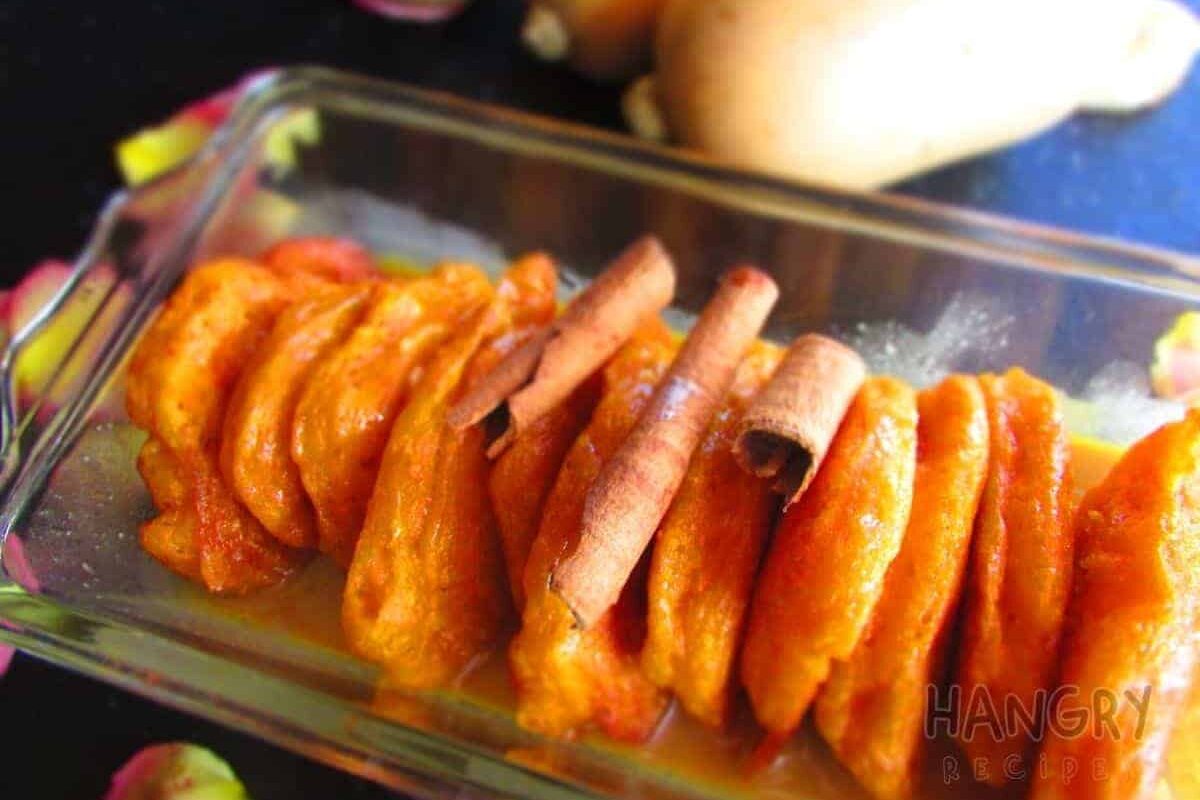 Ingredients
BUTTERNUT FRITTERS
2

medium

cooked butternuts (cubed)

375

ml

flour

5

ml

baking powder

2

eggs
CARAMEL SAUCE
125

ml

ml butter

100

ml

brown sugar

5

ml

vanilla essence

125

ml

vegetable oil
Instructions
Mix the butternut, eggs, flour and baking powder

Heat half the oil in a frying pan to a medium heat

Scoop spoonfuls (not more than 4 at a time) in the pan

When it is cooked halfway through, turn it over

When golden brown, place on kitchen paper to remove excess oil

Repeat until batter is finished

In a saucepan, heat the butter and add the sugar and vanilla

Cook on medium heat until a thick sauce is formed

Pour the caramel sauce over the fritters

Place in a medium preheated oven for 10 minutes before serving