Have you ever wondered how magical chocolate sauce that is perfectly liquid hardens over your ice cream is made? Well, so did we, and after a few hours of head-scratching we figured it out! This chocolate sauce uses simple ingredients to make a smooth silky sweet sauce that everyone in your home will love AND instead of using unpronounceable chemicals, we used coconut oil to get that magic cracking texture, making this recipe as good for your body as the ice cream is for your soul.
Chefs Tip for Heavenly Hot Chocolate Sauce:
Remember, chocolate can be sensitive to temperature change so heat the cream slowly to avoid it splitting and remove the mixture from the heat before all the chocolate is melted or it will seize.
Another great piece of advice when melting chocolate to use a bain-marie also know as a double boiler. What is a double boiler and do you need to buy one? Firstly, no you need not buy one as it is quite easy to create the same effect with items that you already have at home. This can be done by using a glass bowl over a small pot and placing the chocolate in the glass bowl to melt by using the steam instead of placing the chocolate directly on the stove top which will cause the chocolate to burn.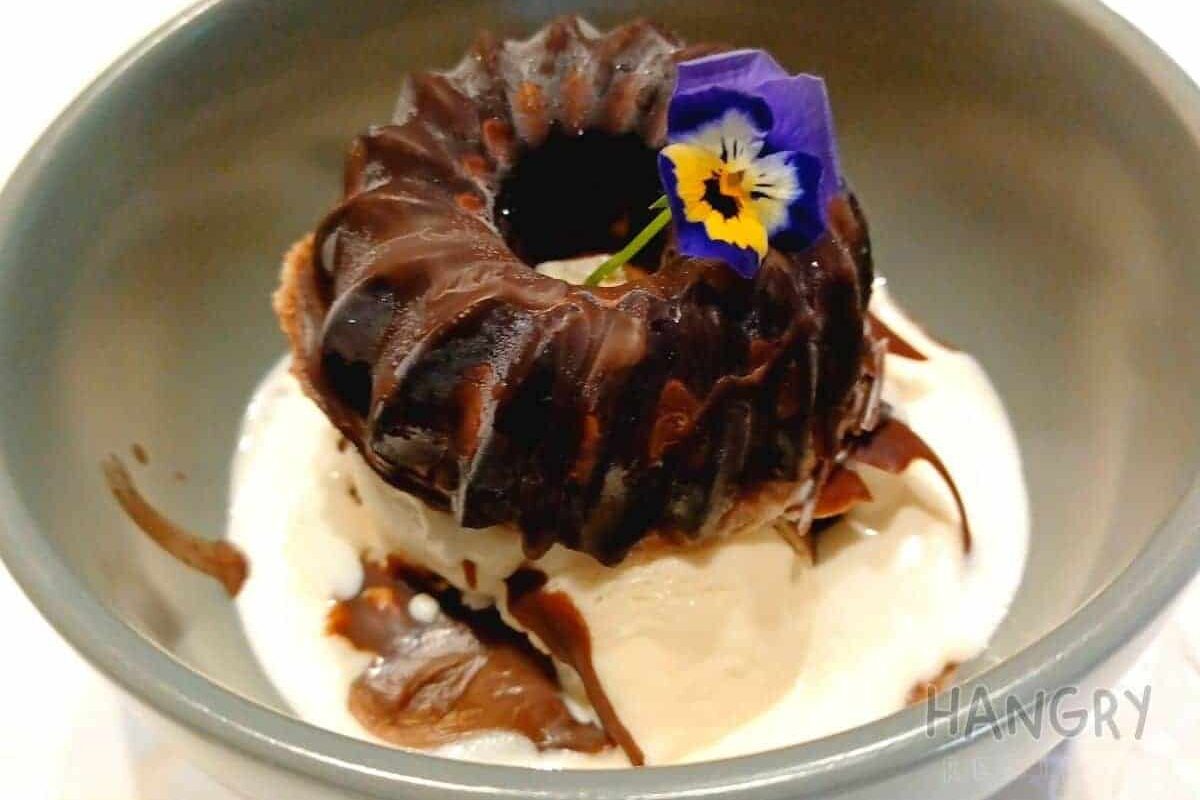 Ingredients
150

g

double cream

150

g

70% dark chocolate chips or slab 

50

g

coconut oil

(immediately hardens and creates a magic shell over the surface of the ice cream.)

3

tsp

honey

1

tsp

sea salt

(or kosher salt, it isn't as harsh tasting)
Instructions
Place a small saucepan on low heat.

Pour the cream into a saucepan, followed by the rest of the ingredients. The cream is added first so the chocolate isn't resting on the bottom of the saucepan.

Heat over low heat until the cream is just hot enough to the touch. The chocolate will have started to melt but still be in little lumps.

Remove the sauce from the heat before the chocolate has completely melted, keep stirring off the heat until the sauce is thick smooth, and glossy.

You can add ice cream to mould and freeze for 30 minutes or serve immediately over ice cream.