It might be believed that chicken nuggets are a kids meal that you feed to the little ones when in a bit of a time crunch but still want to fit in some decent protein, however, chicken nuggets are a favourite amongst kids and adults alike, and for good reason…
The juicy and tender chicken, wrapped within a golden, crispy coating creates a perfect balance of textures that are accompanied by delectably salty flavours. These chicken nuggets take a total of only 45 minutes to make, and are simpler than you might think.
This recipe suggests that you coat the chicken breast pieces in a mixture of hot sauce and butter, but if you are not good with heat, swop the hot sauce out for a milder garlic sriracha or English mustard. These chicken nuggets are coated in breadcrumbs instead of a flour and egg mixture, guaranteeing extra crunch to your nuggets, and eliminating the need to fry them in loads of oil! (They are baked in the oven for 25-30 minutes). These delicious nuggets are therefore much healthier than your classic fried chicken nuggets.
Serve your nuggets with a homemade potato salad, or enjoy them on their own with some tomato sauce and sweet chili dip! We suggest you don't sleep on these crispy and crunchy homemade nuggets, but savour them in the moment right after they come out of the oven!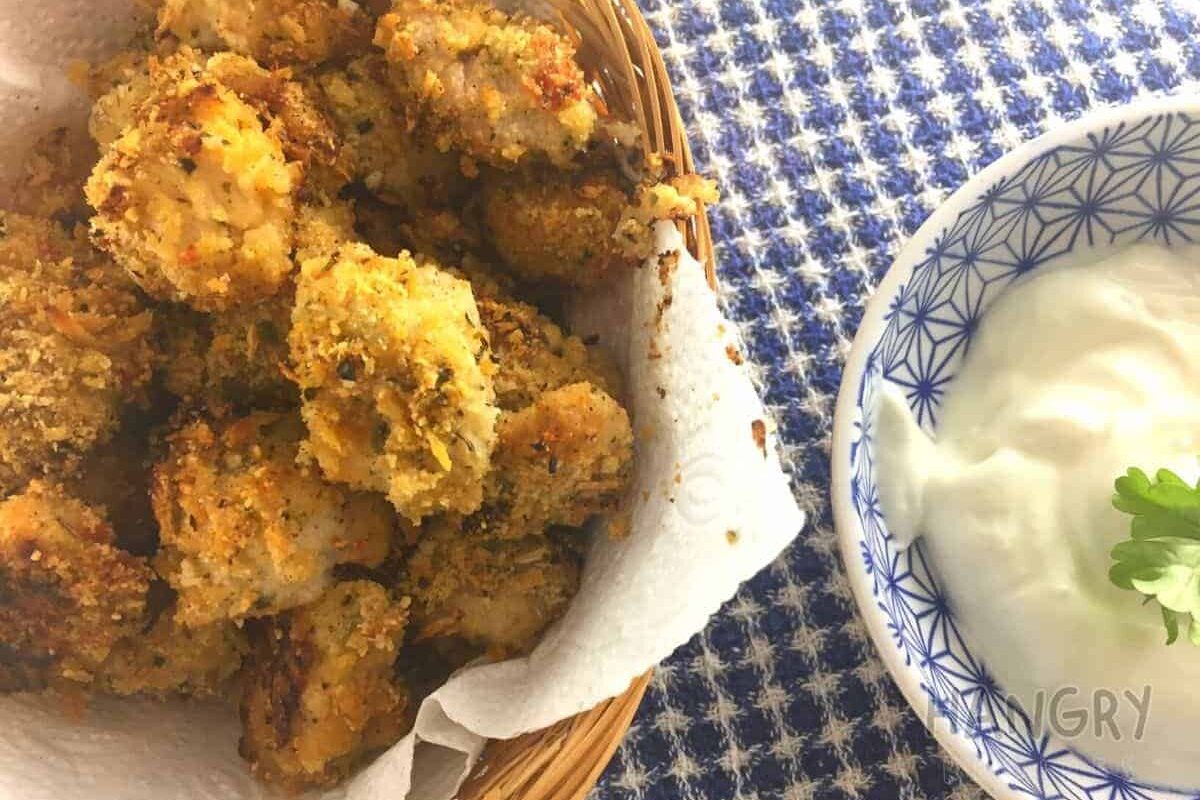 Ingredients
3

chicken breasts (deboned and skinless)

1

cup

toasted crumbs

½

cup

parmesan cheese

3

tbsp

Italian seasoning

½

tsp

Salt

½

cup

chilli sauce of your choice

½

cup

melted butter

1

tbsp

garlic powder
Instructions
Preheat the oven to 200 degrees Celsius / 392 to 400 degrees Fahrenheit.

Pat chicken breasts dry with a paper towel, trim the chicken breast then cut the chicken into nugget pieces.

In a small bowl mix together the crumbs, parmesan, salt, garlic powder and Italian seasonings.

In another small bowl, pour in hot sauce and melted butter. Whisk to combine.

Dip the chicken pieces into the hot sauce/butter and then roll them around in the crumb mixture. Make sure they are well coated.

Place the coated chicken nuggets onto a lightly greased baking sheet.

Bake in the oven for about 25-30 minutes until the nuggets are browned and cooked through.

If they are not crispy enough, grill them for a minute or two.