Are you looking to reduce your food waste every month and be niftier with your meals? These Coconut Cake Balls are a great opportunity to take your leftover vanilla cake bits and turn them into something delectable!
What are Coconut Cake Balls? 
Similar to cake pops, Coconut Cake Balls are balls of crumbled up vanilla sponge cake that are combined with buttercream, fresh cream, and caramel treat. Usually cake pops consist of only vanilla sponge cake and buttercream, and are coated in icing or melted chocolate, but these cake balls are unique in that they have caramel in them too, and are coated in shredded coconut flakes, boasting many different flavors and a slightly crunchier texture. 
Yummy, Easy, and Budget Friendly! 
With these cake balls think simple and budget friendly. If you don't have leftover cake, just buy some vanilla cake mix, or whatever flavor you desire, some caramel treat, fresh cream, and some buttercream icing, and you are good to go! Once you have baked your cake and let it cool, crumble it up and add the other ingredients. Once combined, roll in shredded coconut flakes and you are done! 
If you are looking for an excellent option for dessert platters at parties then these indulgent bite-size treats are great and are sure to be super difficult to resist!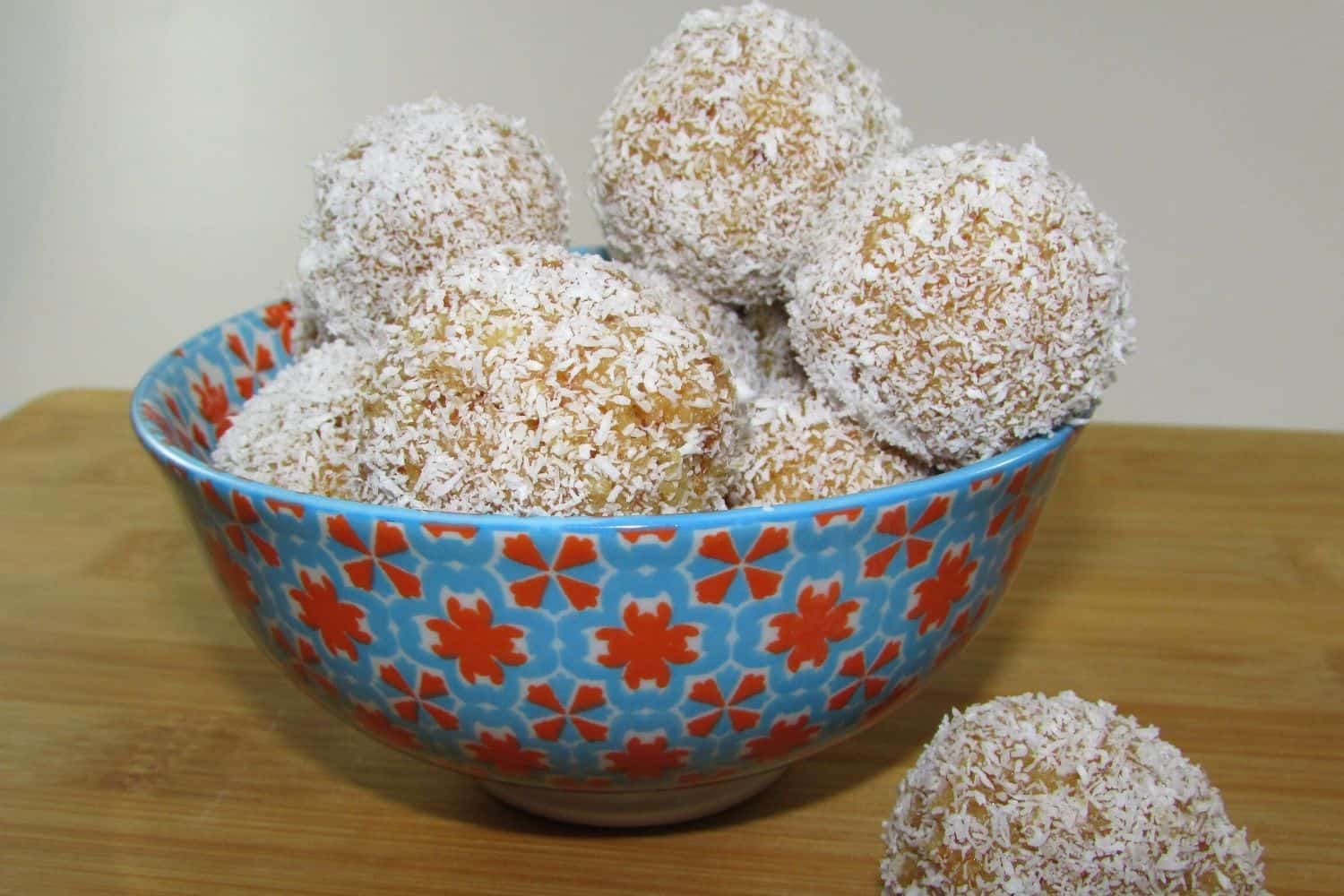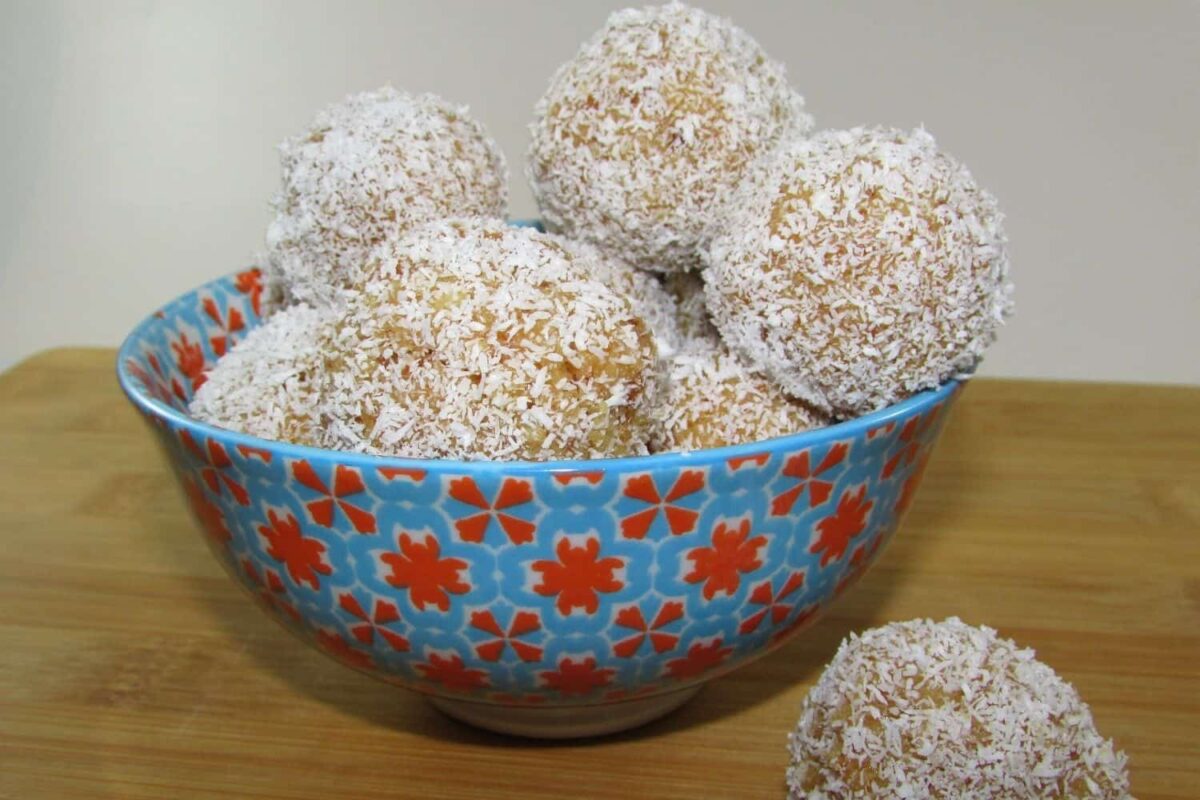 Ingredients
1

baked vanilla cake (box mix preferred)    

200

ml

butter cream frosting

30

ml

caramel treat

30

ml

fresh cream

250

ml

coconut, shredded
Instructions
Make the vanilla cake according to the instructions

Allow the cake to cool completely

Add the butter cream, caramel and cream with the cake and mix well

Shape the mixture into balls, as big or small as you like

Roll the balls in the coconut until covered evenly