We are always looking for new ways to enjoy bread rolls and sandwiches. This recipe is a spin on a classic tuna roll that is simple to make and super convenient to grab on the go! These Creamy Tuna and Cream Cheese Freshly Baked Bread Rolls will save you plenty of time and effort, so why not try them out?
Quick and Convenient 
If you are using pre-made bread dough as the recipe suggests, these tuna and cream cheese rolls will take you just under an hour to make. Once they are made, you can store them in the fridge and grab them whenever you are in need of a snack or a ready-made lunch that you can grab on-the-go. They are super convenient! 
Full of Flavor 
Filled with a creamy tuna and cream cheese filling that is moist, rich, tangy, and savory. The filling also has a slightly tart flavor due to the lemon juice and zest. The bread rolls are topped with grated cheddar cheese and a sprinkle of paprika, which gives the rolls a touch of spiciness, but you can top the buns with whatever spice you would like, be it garlic flakes or even chili flakes. You can also top the rolls with some sesame seeds for added texture and crunch. Within 30 minutes these will be baked to perfection!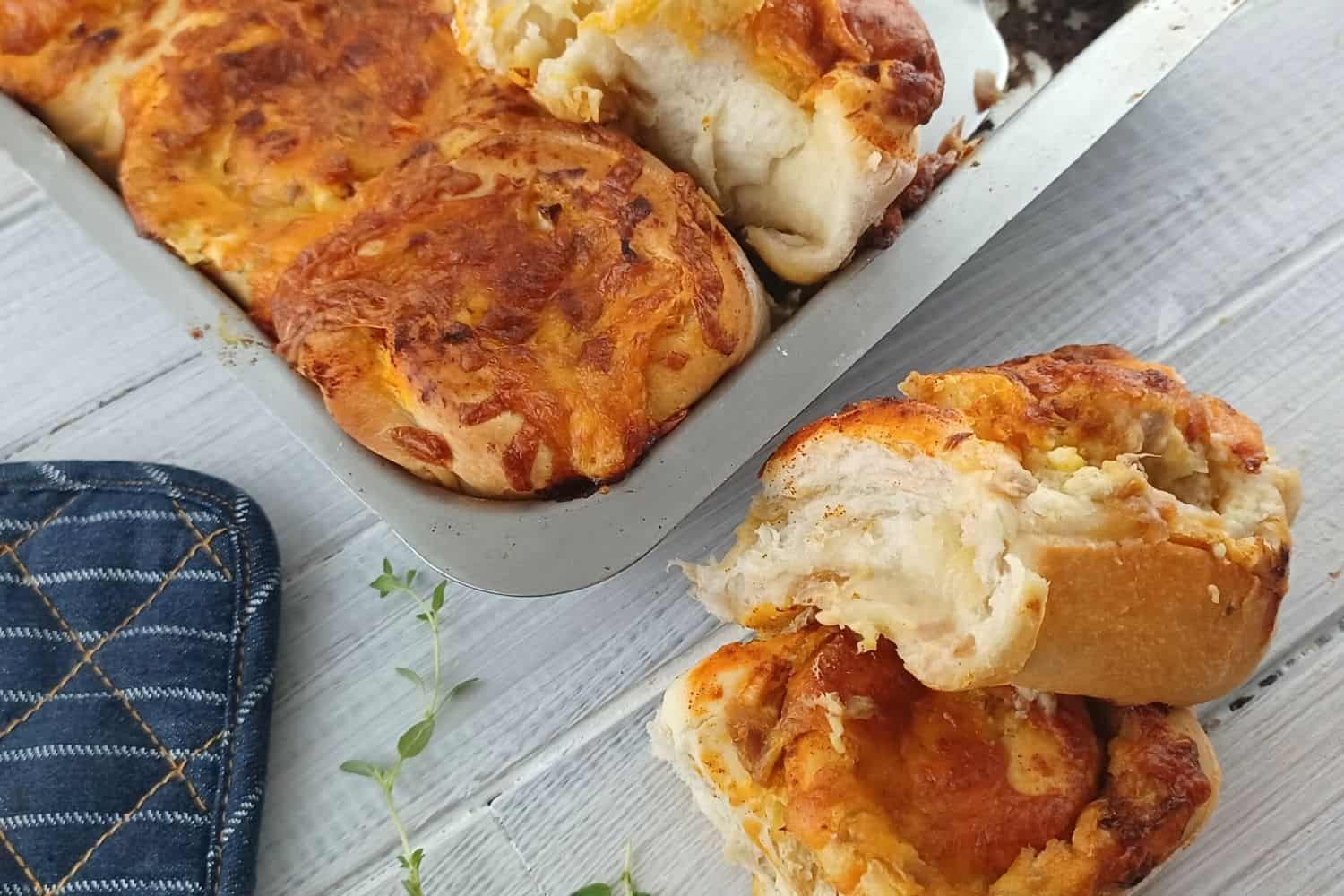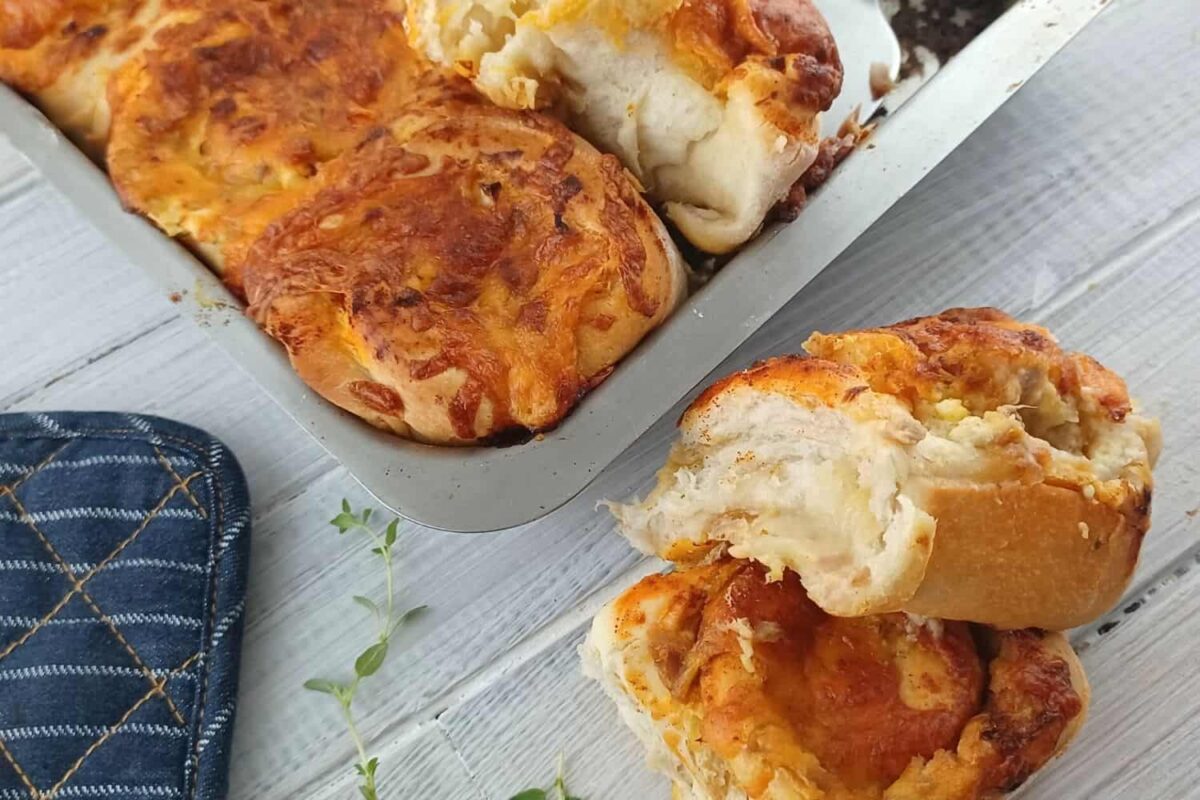 Ingredients
1

packet of ready-made bread dough 

2 x 170

g

light shredded tuna 

1

cup

cream cheese softened

1

cup

cheddar cheese grated, plus extra for topping  

½

cup

mayonnaise

2

tbsp

chopped parsley

zest and juice of one lemon

1

tbsp

seafood rub mix 

Smoked paprika 

salt and pepper to taste
Instructions
Preheat the oven to 170 ° C / 338 °F for fan and 180 ° C /  325 F for conventional oven, Prepare an oven dish with nonstick spray.

Add the softened cream cheese, chopped parsley, juice, and zest of one lemon into a mixing bowl and mix until well combined and set aside.

In another bowl add the tuna, mayonnaise, seafood rub, and grated cheddar cheese, season with salt and pepper, and mix until well combined.

Roll the dough out onto a floured surface, roll it out, about 1.5cm in thickness then using a pallet knife or the back of a dessert spoon, spread the cream cheese mixture evenly onto the rolled-out dough.

Then spread the tuna mixture evenly over the cream cheese and roll the dough up, lengthwise into a long log shape.

Shape the roll to even thickness, then using a sharp knife, cut the log up into 2cm pieces.

Place the rolls into the baking tray, cover, allow to rise for about 20 minutes before topping with some more grated cheddar cheese, and sprinkle with paprika.

Place into the oven to bake for 30 minutes or until golden in color, depending on your oven, if you want it more golden bake for longer.