The best thing about this T-bone steak recipe is that you don't need any marinate, only the fresh tastes of rosemary and garlic. Combine a quick pan sear method with some oven-bake time, and you're good to go!
To make the perfect T-bone steak, you'll only need 6 ingredients. I'll even guarantee that you already have more than half of them in your cupboard. Before covering your steak with oil and seasoning it, first pat the meat down with paper towels. This will ensure that a crispy crust forms on the outside, and all the moisture stays on the inside.
Chefs Tip for The Perfect Tender T-Bone Steak
When getting ready to pan sear the steak (we recommend using a cast-iron skillet if possible), make sure the pan is hot before adding the butter. When the butter starts to smoke – that is your cue to start searing the steak. We recommend searing two minutes on each side. Thereafter, it's just the adding of your fresh garlic and rosemary that will leave you with a delicious aroma in the air.
One of the most important steps with this dish is to preheat your oven. After searing the steak, the essence of this recipe is to pop it in your oven for a few minutes. You will be met with the perfect T-bone steak waiting to be enjoyed: a delicious, crackling, crust on the outside, and tenderness on the inside.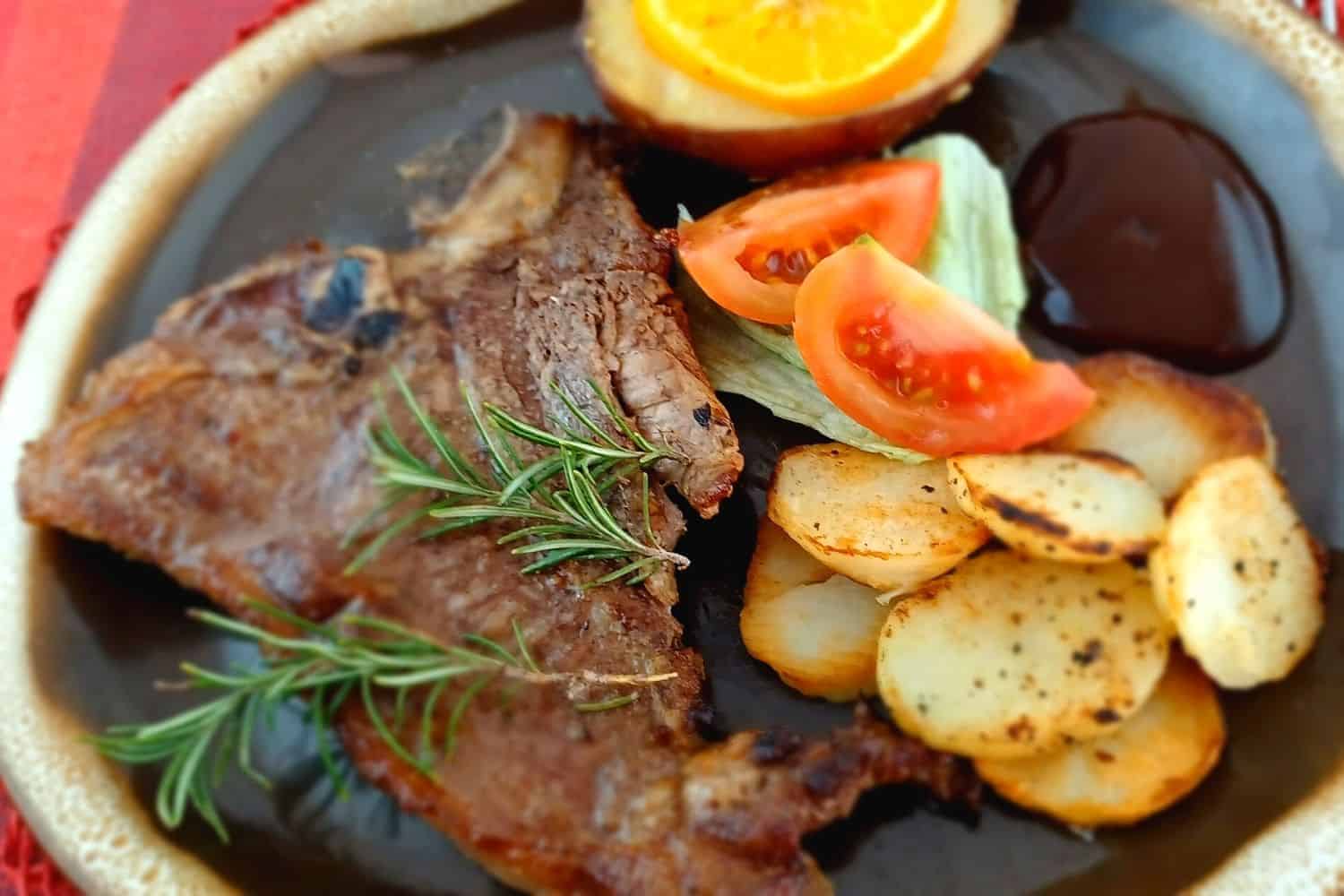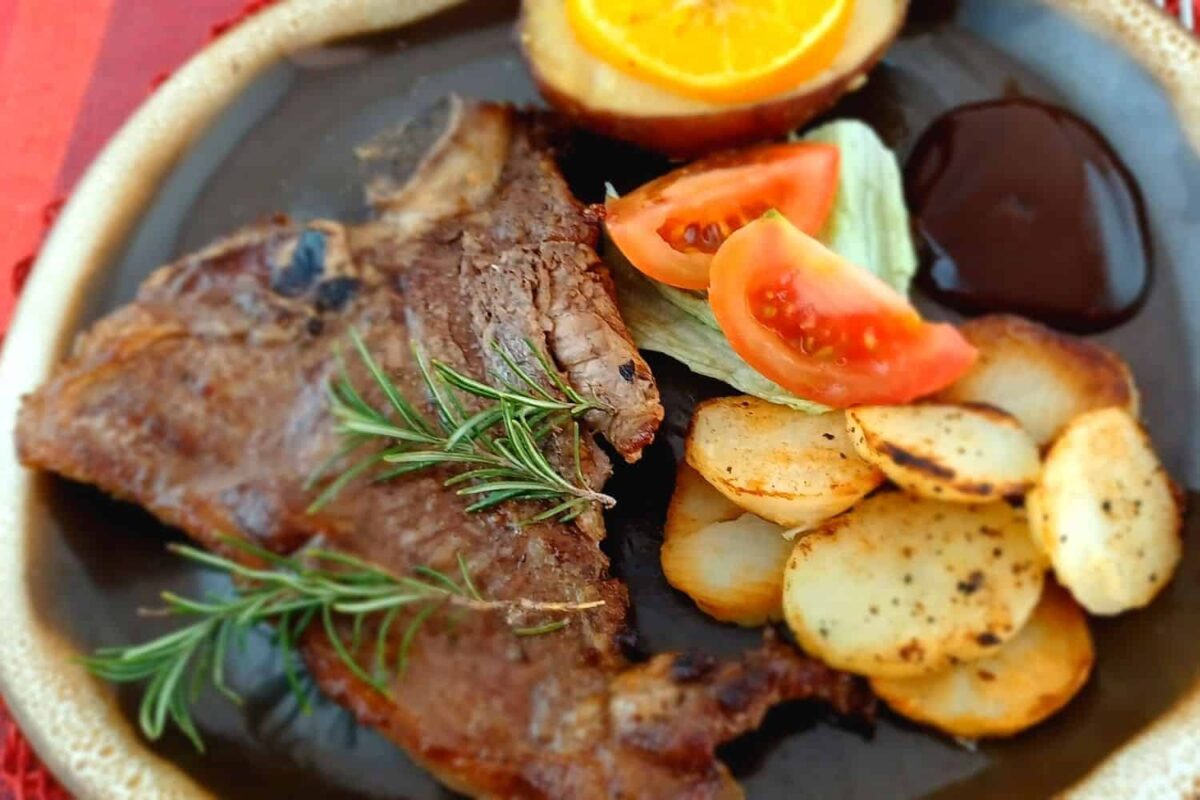 Ingredients
2

T-Bone steaks

good quality

3

tbsp

olive oil

to rub the steaks

coarse salt

to taste

black pepper

to taste

2

sprigs

rosemary

fresh

2

tsp

minced garlic

fresh

1

tbsp

butter
Instructions
Let steak sit at room temperature for 30-60 minutes before cooking

Preheat the oven to  220C / 428°F 

Pat the steaks dry with paper towels

Rub the steak with oil, and then season with salt on both sides, set aside

Heat a cast-iron skillet over high heat

Add butter to the hot skillet and add the steak when it begins to smoke, that is essential

Sear the steak for 2 minutes for the first side. Flip and sear another 2 minutes

Add the minced garlic, more butter, and fresh rosemary

Transfer the steak to the preheated oven

Cook until it reaches the desired way you love your meat

Transfer steak to a plate or cutting board and let it rest for at least 5 to 7 minutes
Notes
Sprinkle with black pepper before serving