We all know that breakfast is the most important meal of the day. So why not try this full-on Farmhouse breakfast to spoil everyone in the house first thing in the morning.
The key to this recipe is to make sure your oven is preheated. There are a lot of delicious components in this Farmhouse breakfast meal. And they all need to be kept warm while you work on the rest of the ingredients. This will definitely help to reduce a bit of "cooking stress" (as I like to call it) because now you don't have to worry about anything getting cold.
Multi-tasking skills certainly won't hurt with this Farmhouse breakfast feast! Remember to start with the variety of meat options first, as this will definitely take the longest to cook. The freshness of the thyme with the lamb-chops will definitely be a flavour pop! Also, try to prepare the eggs last so that it is fresh for you and your guests and ready to go straight on to the plate
HOSTING TIP
When getting ready to serve your hearty breakfast, place the plates in the preheated oven for a few minutes. What guest wouldn't be impressed by a delicious-looking hot plate of food?
If you're in the mood for something a little tastier than plain toast, check out our Easy Savoury Bread with Garlic, Herbs, and Cheese recipe.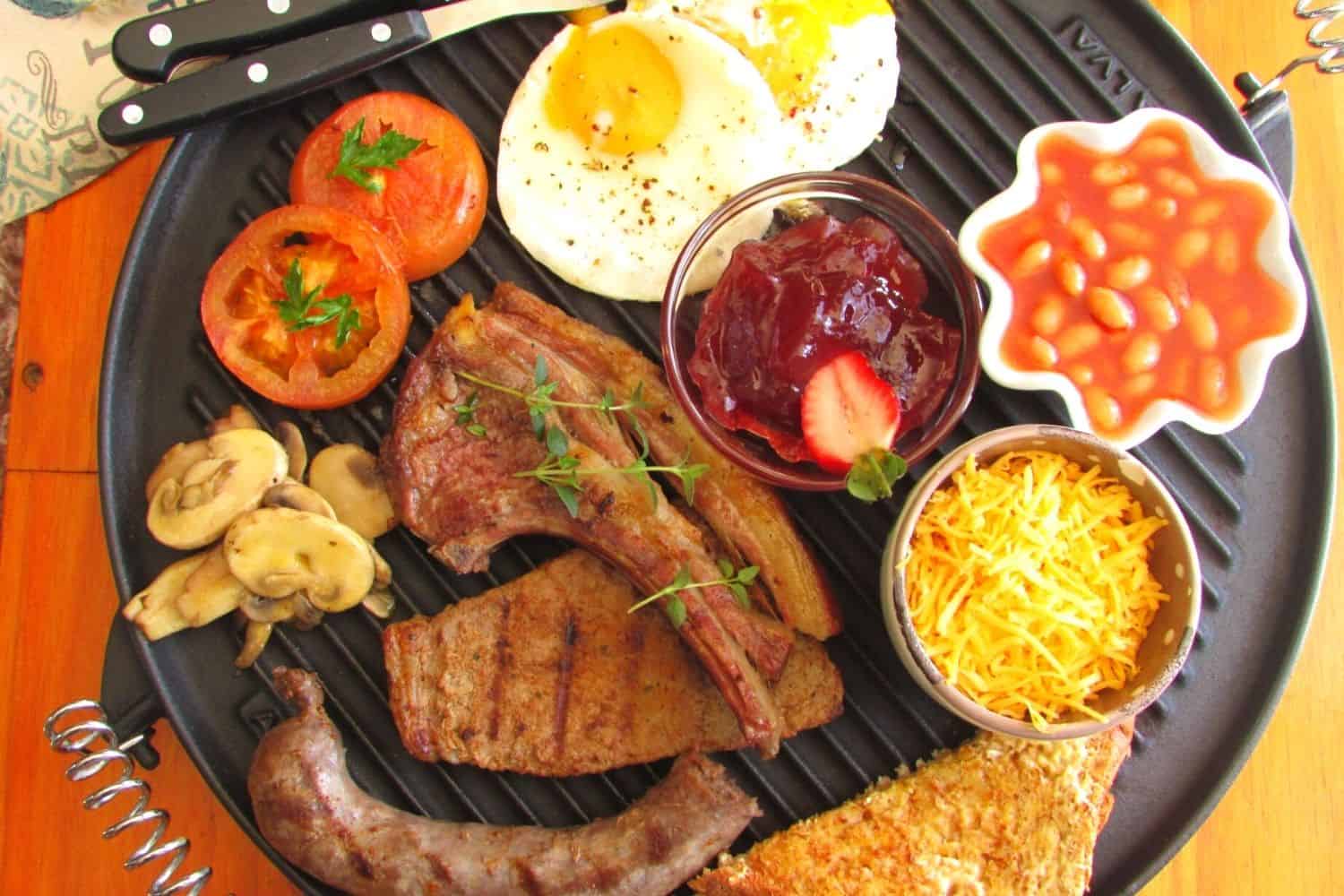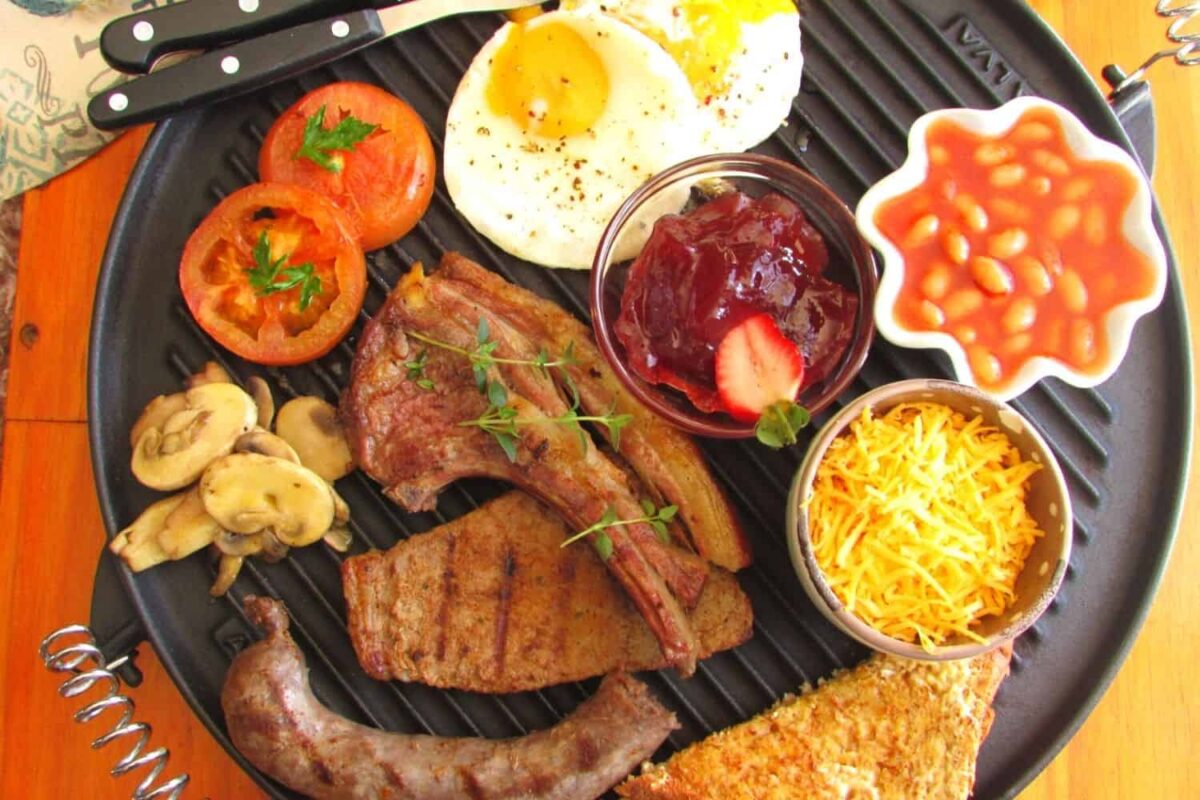 Ingredients
6

lamb chops

6

mini steaks

6

sausages

of your preference

6

cheese grillers

12

pieces of bacon

12

eggs

1

tsp

crushed garlic

3

thick sliced tomatoes

1

tin

baked beans

400

gram

sliced mushrooms

30

ml

olive oil

1

tsp

fresh thyme

barbecue spice (to taste)

salt and pepper (to taste)

15

ml

butter

Grated Cheese

Jam, of your Choice

6

slices

Toast
Instructions
Pre heat your oven to 140 degrees, then place a large empty oven dish in the oven

Put the hot plate on setting 3 with a heat proof dish and lid will also work

On a hot,grill plate grill the bacon till cooked

Rub the lambchops with the olive oil, garlic and thyme

Grill to get even grill marks on both sides and season to taste

Place in the hot oven dish to keep warm

Grill the sausages and cheese grillers, and place in the hot oven tray

In a saucepan, heat the butter over medium heat then add the mushroom

Saute the mushrooms with salt and pepper

Place the sauce pan in the oven to keep the food warm

Grill the tomatoes then place in the oven tray

Grill the mini steaks to medium, place in the oven to keep warm

In a greased frying pan, heat vegetable oil to medium heat

Grease egg rings well then place in the frying pan, Fry eggs to soft/medium

Place in the oven to keep warm

Place 6 plates in the oven to warm then serve food on a hot plate with toast