A beef roast can be a great dish to add to your dinner or lunch meals. While beef roasts are delicious, they need fine cooking to be appealing. Would you like to cook an appealing beef roast? This could be for a feast with family or friends or for a side dish at lunch or dinner time. Get ready to impress with this mouth-watering Rolled Beef Roast recipe!
This recipe takes approximately under 2 hours to get ready so it can be a perfect recipe for a satisfying meal. All the ingredients used are not too expensive, so you can afford to cook this meal without any special shopping trips.
You can cover any leftovers with foil for later use for up to 3 days.
The rolled beef roast can be served with gravy, potatoes, beans, or other vegetables.
To keep the rolled beef roast dish appealing, consider planning beforehand so you can marinate it for at least 2 hours so that you attain the most of all the flavors in this dish!
This dish can bring about a combination of rich flavors due to coriander, mustard, and garlic alongside other spices.
To add more juicy vibes and tenderness to the roast, consider letting it rest for at least 15 minutes after it is out of the oven for easier carving as well as taste.
This is a great recipe for a healthy meal. Beef is rich in protein and iron, and can also be a great source of other vitamins and minerals. It boosts immune functioning and its zinc content can also support healthy cognitive functioning and growth. Beef also supports nervous and digestive health.
Whether you are using this recipe to cook a great addition to your dinner table, or whether you are looking for ways to roast beef with a healthy combination of other ingredients and side dishes, this recipe will surely help provide an easy guide!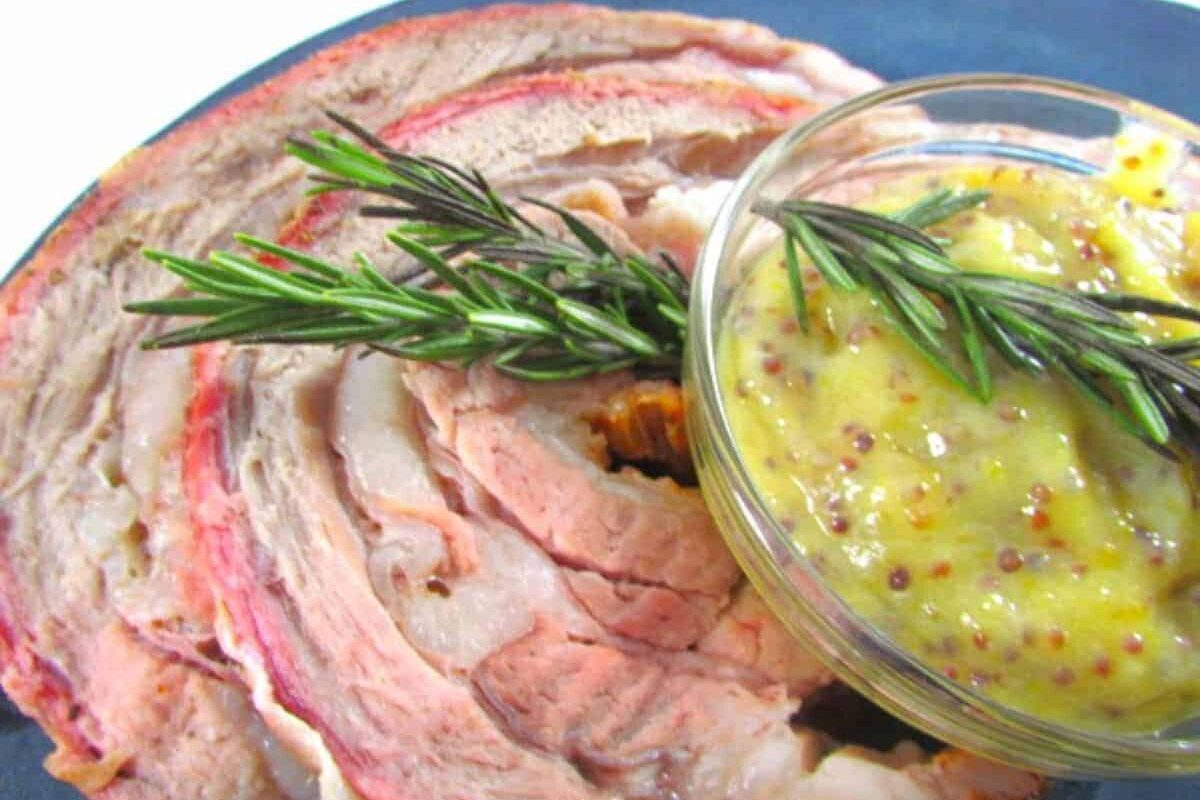 Ingredients
3

kg

rolled beef roast

1

tbsp

salt

1

tbsp

fresh thyme

1

tbsp

crushed garlic

1

tsp

brown sugar

2

tbsp

barbecue spice

fresh thyme sprigs

fresh rosemary twigs

fresh black pepper (to taste)

30

ml

Worcestershire sauce

2

tbsp

olive oil

100

ml

warm water
Instructions
Make a rub of all the ingredients, except the fresh herbs and water

Rub the roast vigorously all over

Push the mixture into the openings of the rolled beef

Preheat the oven to 180°C

Place the beef in a roasting pan with a lid, and pour in the water and fresh herbs

Place your roast in the oven, covered, for 30 minutes

Remove the lid for the next 30 minutes

Cook the roast for longer depending on how you like your meat: rare, medium or well-done

The sauce in the bottom of your roast pan makes a delicious gravy

Add gravy powder to thicken

Place potatoes around your roast for the last 30 minutes