We all know and love the beautiful combination of figs, walnuts and blue cheese. In this recipe, we're taking it to the next level by adding some delicious roasted beef. This Roasted Beef, Fig, Walnut and Blue Cheese Salad is the perfect dish to enjoy on a hot summer's day.
We're keeping it simple when it comes to the roasted beef. Season the steak with some oregano, turmeric and salt, and marinate it in olive oil and balsamic vinegar. We suggest searing the beef in a hot pan until it has reached medium temperature. The balsamic flavour coming from the marinade also pairs beautifully with the figs used in the salad.
CHEF'S TIP FOR BLUE CHEESE IN SALAD
The taste of blue cheese can be quite overwhelming. So when buying your ingredients for this recipe, be sure to buy an appropriate type of blue cheese for your palette. If you've never had blue cheese before, try a few and see what works best for you!
It's completely understandable why most people are a bit scared of the potent blue cheese flavour. However, mixed in with the figs and walnuts, the blue cheese becomes such an important component with this fusion of flavours.
And finally, drizzle a few drops of your (super easy) homemade salad dressing, and you're good to go! Remember to add the olive oil slowly to the rest of the dressing ingredients for it to emulsify. Otherwise, you run the risk of the vinegar and oil staying separated.
Check out our Salad Recipes page for more easy, light salads for those summer days to come!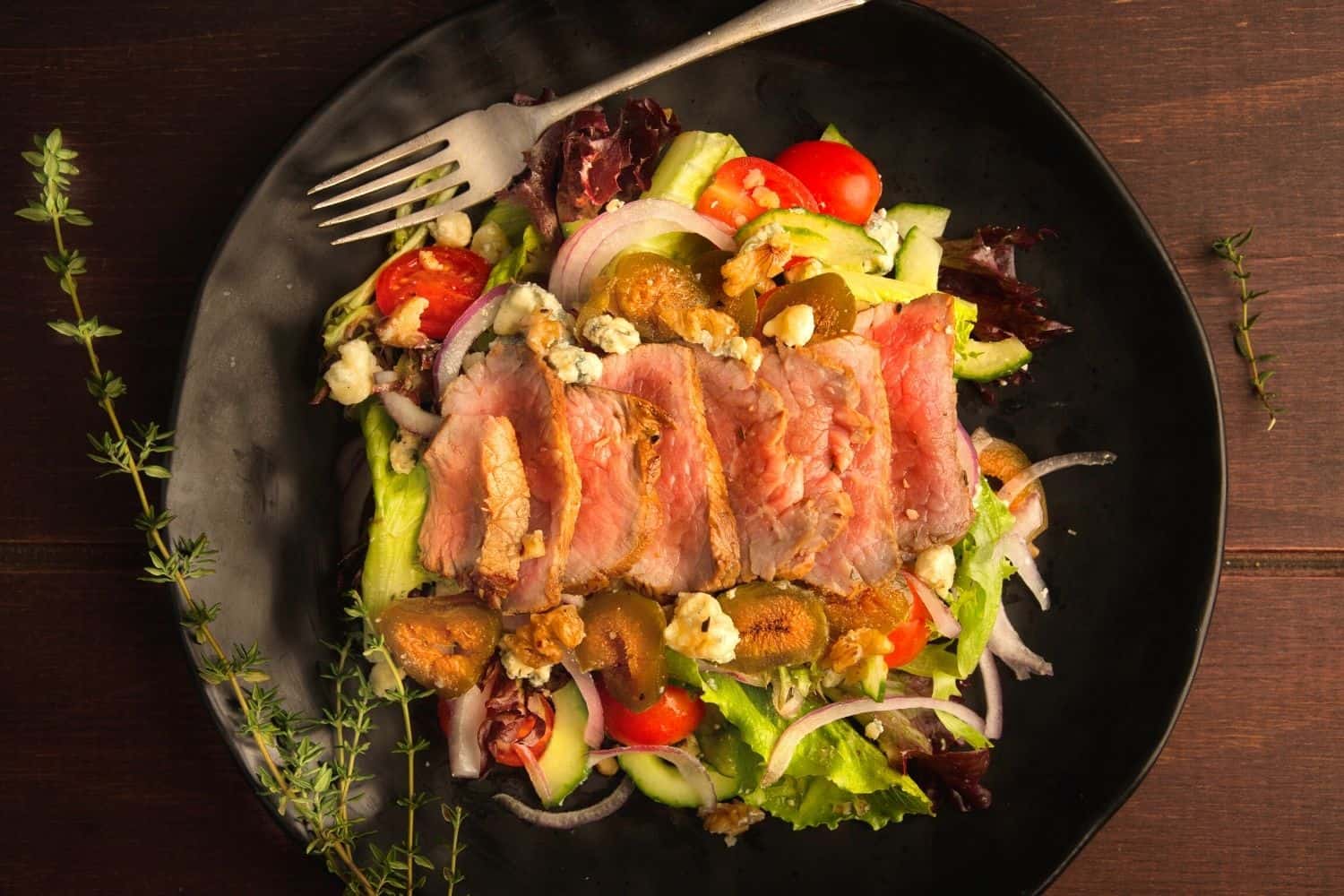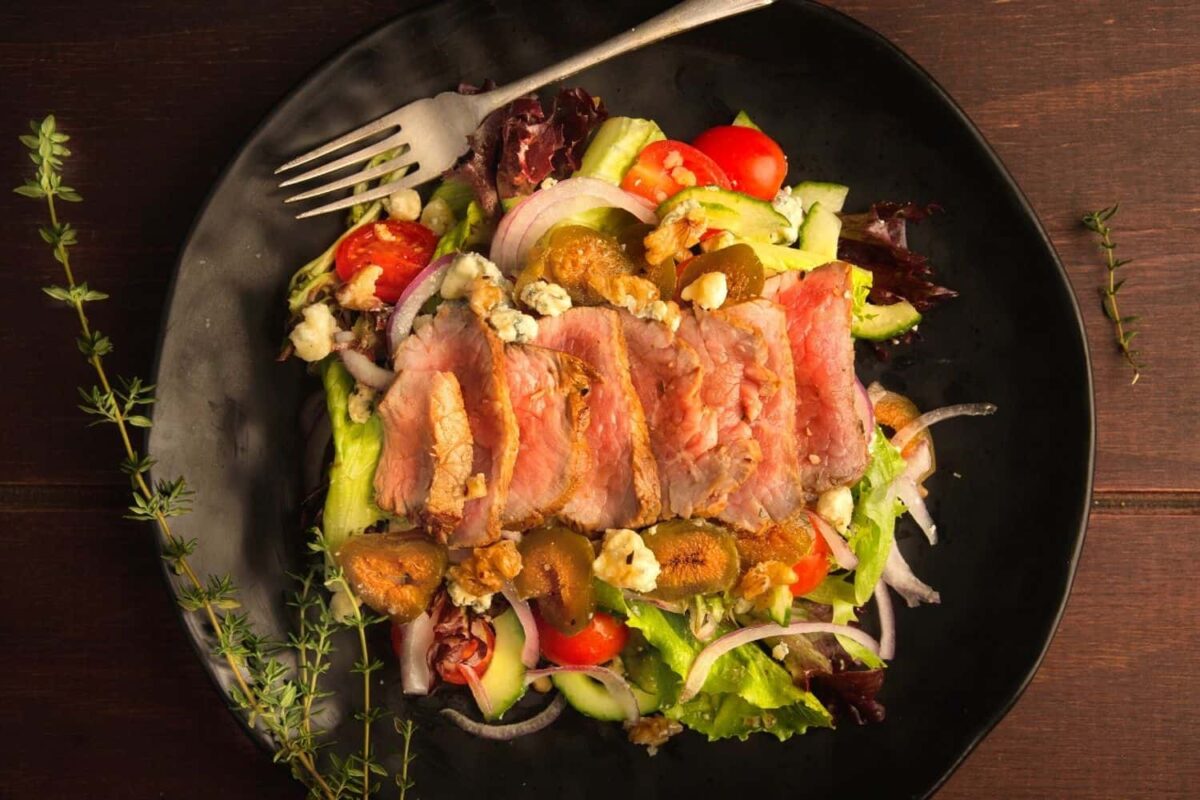 Ingredients
For the Beef
100

g

Beef Sirloin

1

g

Tumeric

1

g

Coarse Salt

15

ml

Olive Oil

1

g

Dried Oregano

10

ml

Balsamic Vinegar
For the Dressing
5

ml

Vinegar

15

ml

Olive Oil

2.5

ml

Dijon Mustard

5

ml

Honey
For the Salad Base
30

g

Cucumber

Sliced

30

g

Cherry Tomato

Halved

15

g

Red Onion

Thinly sliced

20

g

Lettuce

Washed

25

g

Figs

10

g

Walnut

Roasted and roughly chopped

20

g

Blue Cheese

Crumbled
Instructions
For the Beef
Season steak, marinate in olive oil & balsamic.

Sear in a hot pan & cook to medium temperature.
For the Dressing
Combine all the ingredients together. Use blender to emulsify.
For the Salad Base
Mix everything together, arrange in serving dish. Top with steak & serve dressing on the side.