A quick and easy classic that can be made for a weeknight meal or as a weekend treat, this Steak and Chips meal will meet all of those meaty cravings, while supplying you with a well-balanced meal.
Easy and Economical! 
Steak and Chips is a foolproof, fuss-free, and economical meal that requires minimal time, effort, and ingredients. All you need are two porterhouse steaks (similar to the T-Bone), or more if you require more servings, oven chips, some butter and oil, and salt and pepper. Cooking time for the meat takes less than 10 minutes and can be served almost straight away. 
What is Porterhouse Steak? 
Porterhouse steak is considered "the king of the steakhouse" as it is one of the highest quality cuts of steak available! It consists of a combination of tenderloin and top loin (or sirloin). It is a succulent and juicy cut of meat that boasts a beefy and buttery flavor that is considered to be highly sought-after! The porterhouse steak is quite a generous cut of meat in terms of size, and could easily serve two people, so keep that in mind when deciding on the quantity you are going to cook. 
Serve your meath with crispy oven chips, but you can also include some roasted vegetables or a fresh green salad for a well-balanced, healthy yet indulgent meal!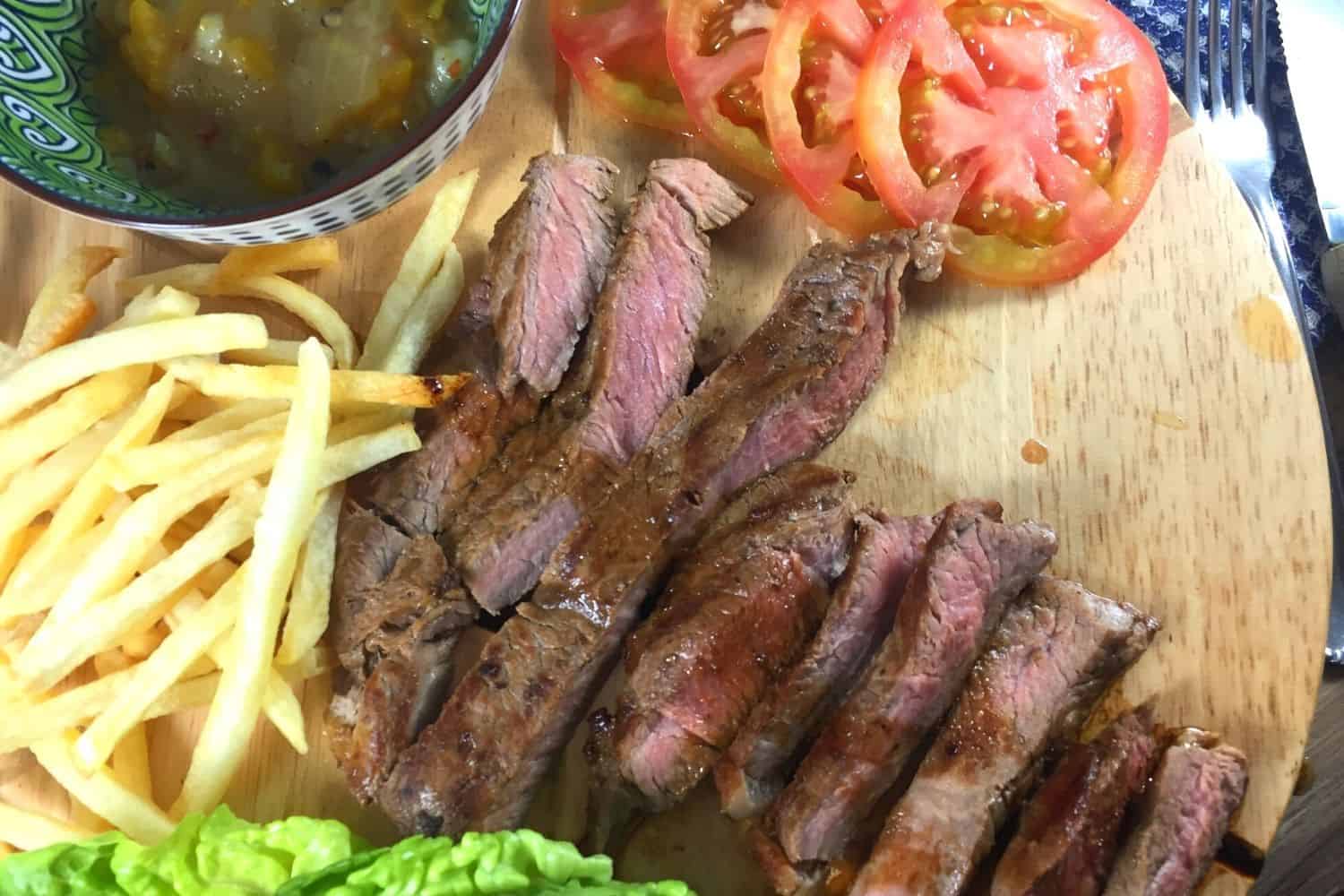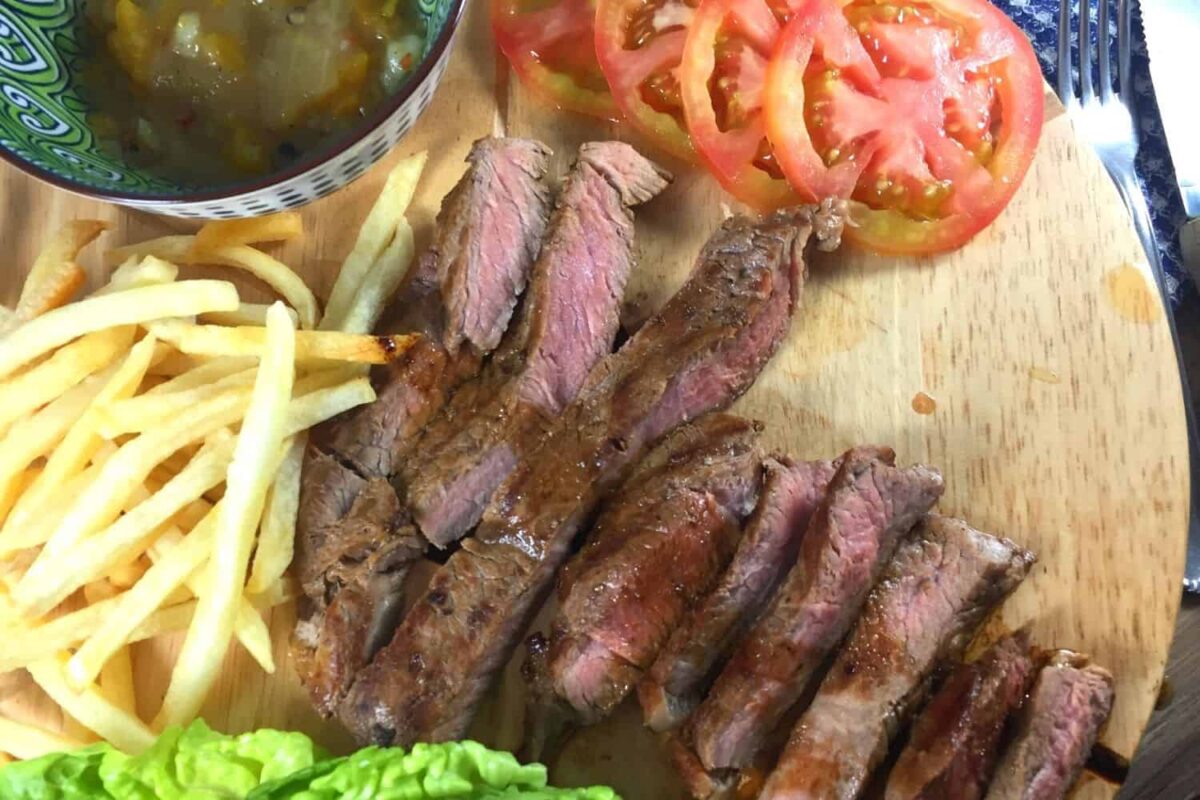 Ingredients
2

porter house steak

if making more steaks, adjust ingredients accordingly and time frame

1

tsp

salt

heaped

1

tsp

freshly ground black pepper

2

tbsp

vegetable oil

1

tbsp

unsalted butter

1

packet

crispy oven chips

cook according to instructions
Instructions
Pat the steaks dry with paper towels. (Any moisture on the exterior of the steak must first evaporate before the meat begins to brown.)

Season the steaks generously on both sides with salt and pepper; the seasoning will stick to the surface and help create a delicious crust.

Heat a heavy-based pan over medium-high heat until it is VERY hot.

Add the oil to the pan. You will know it is hot enough when it begins to shimmer and move around the pan.

Carefully add the steaks in the pan, away from you so the oil does not splatter in your direction.

Leave it alone! Avoid the temptation to flip repeatedly. The steaks need a few minutes undisturbed to develop a brown crust. Do not worry about them sticking, the steaks will release easily when they are ready to flip.

Flip the steak when they release easily and the bottom is a deep-brown colour, takes about 3 to 4 minutes, depending on how you like your steak, medium to rare or well done.

Continue to cook for another 3 to 4 minutes on the bottom side for rare or medium-rare, or more for well done. 

Add 1 tablespoon of butter to the last minute of cooking.

Remove the steaks, add a little water to the saucepan, deglaze with a fork to scrape up all the yumminess from the seared steaks to form a delicious sauce to serve with the steak. 
Notes
If you are serving the steaks unsliced, transfer them to plates and serve hot. If you plan to slice the steaks, transfer them to a cutting board and let rest, covered with aluminium foil, for 5 to 10 minutes.  Slice thinly against the grain.
Serve with chips, chutney of your choice and a salad.