If you are a cheesecake lover, as well as a coconut lover, boy have we got a treat for you with this Coconut Chocolate Cheesecake dessert! These delightful goodies consist of crispy coconut cups filled with smooth and creamy chocolate.
What Are Coconut Chocolate Cheesecakes?
To be clear they are chocolate cheesecake tarts filled in a unique fruity base. The cake cups are so easy, and are made only from mashed banana, toasted desiccated coconut, and vanilla essence. It provides a perfect crunchy and crispy base for the smooth filling, which is made from Nestlé Ideal Evaporated Milk, cream cheese, honey, and cocoa powder. So delish yet so easy!
The actual assembly for this coconut cheesecake is super quick and simple, the bulk of the time comes from letting the dessert set in the fridge for 1 hour. This is a somewhat annoying yet absolutely necessary step to ensure that the filling is firm and not runny.
If you are wanting to get experimental with your desserts, and happen to love chocolate cheesecakes, we highly suggest these little chocolatey cheesecake cups! They are the perfect little desserts for large dinner parties or get-togethers to serve along with some other quick and easy desserts. However, you need not an excuse to eat these yummy morsels- they are worthy of any occasion!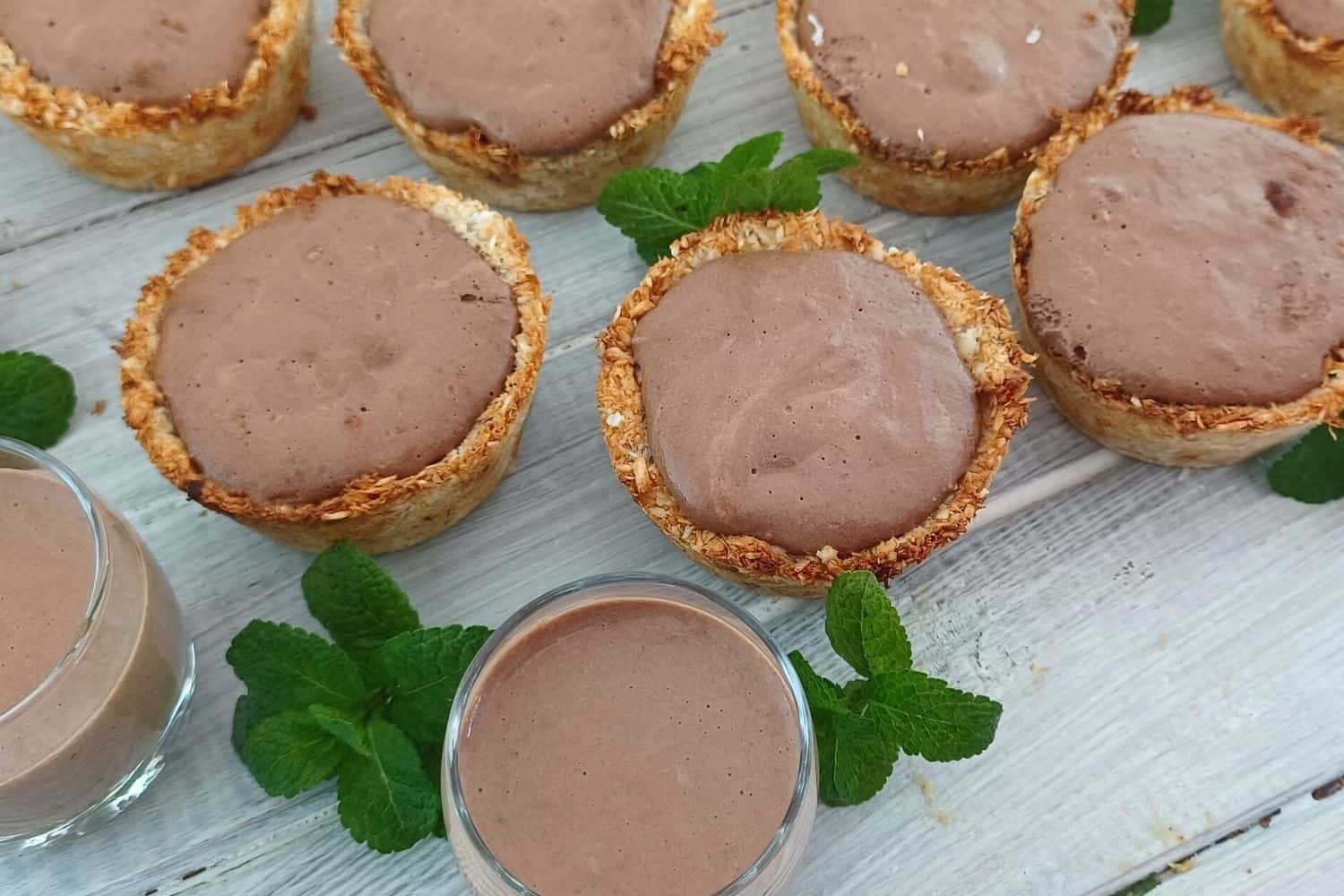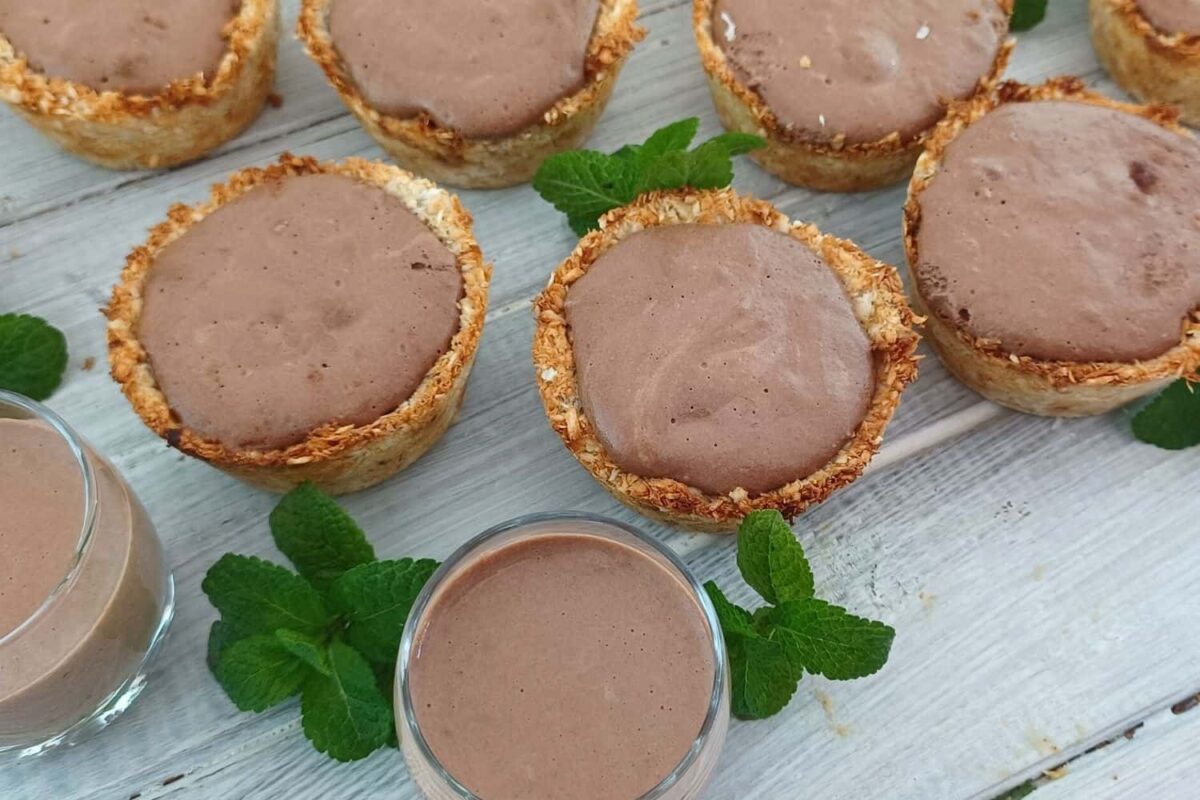 Ingredients
For the coconut ice cups
¾

cup

mashed banana

1 ½

cups

fine desiccated coconut, lightly toasted

1

tsp

vanilla essence
For the chocolate cheesecake filling
½

cup

NESTLÉ Ideal Evaporated Milk, chilled

2

tbsp

honey

80

g

cream cheese softened

3

tsp

NESTLÉ Cocoa Powder
Instructions
Method
Preheat the oven to 180°C and grease muffin holes (12 to 24-hole trays) depending on the size you have, with a non-stick spray.
For the coconut cups
In a medium-sized bowl, combine the mashed banana, toasted coconut, and vanilla essence together to form a soft dough.

Divide the mixture between the muffin cups and press firmly, using your thumb to create a cup shape in each hole.

Bake the coconut cups for 12-15 minutes or until golden brown and allow cooling in the tray for 5 minutes or more, you can keep them in the muffin tray to refrigerate later.
For the chocolate cheesecake filling
Whip the ideal milk until thickened and fluffy.

Sieve in 2 tablespoons of NESTLÉ Cocoa Powder and fold gently to combine.

Divide the cheesecake filling between the cooled coconut cups and place the cups in the fridge for about 1 hour to set, any leftover filling you can add a liqueur of your choice, mix and pour in small glasses to have as a dessert.

Delicious! Place the cups in the fridge to set, about 1 hour.