Sunflower, Pear and Apricot Crumble with Almond Flour
Are you someone that cannot consume gluten, refined sugar or both? Then you know how it feels to just wish that you could have that one cheat thing, guilt and consequence-free. This sunflower, pear and apricot crumble will make your dreams come true.
Warm, Sweet and Crumbly
We start with boiling our dried apricots in water a couple of times. The first time around helps to remove more preservatives. The second time around you add your pear (or apple). Once cooked it is as simple as layering a greased baking dish with your warm, sweet fruit mix (remember not to add too much of the juice) before adding the crust. Now for my favourite part, using almond flour crumbled with butter and combined with sunflower seeds and gluten-free oats, we make a delicious crust that is spread over the fruit, producing the perfect warm and crunchy, golden crust topping.
Only Natural Sugar
Your only sugar in this pear crumble recipe is from the fruits. Apricots in particular are great because they are rich in soluble fibre which raise blood sugar more gently than high sugar foods, giving steadier energy. Pears, on the other hand, are a great, cholesterol-free, fat-free way to get in essential antioxidants.
Almost everyone and anyone loves some sort of baked crumble dish. Now those that still crave that comforting, fulfilling feeling that comes from a sweet, activated gluten dessert, can have it. While staying true to their bodies. Neither you nor your body will be disappointed.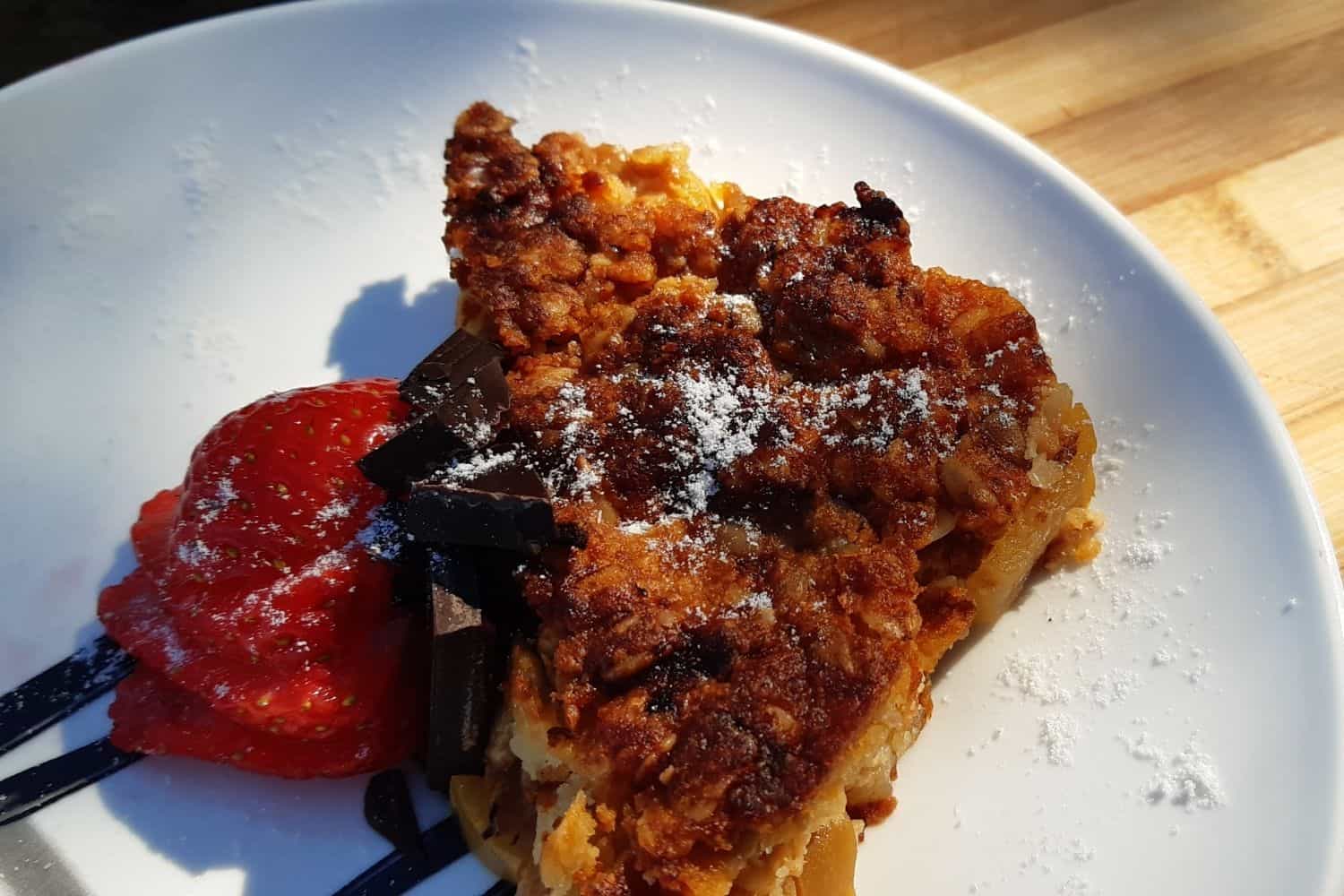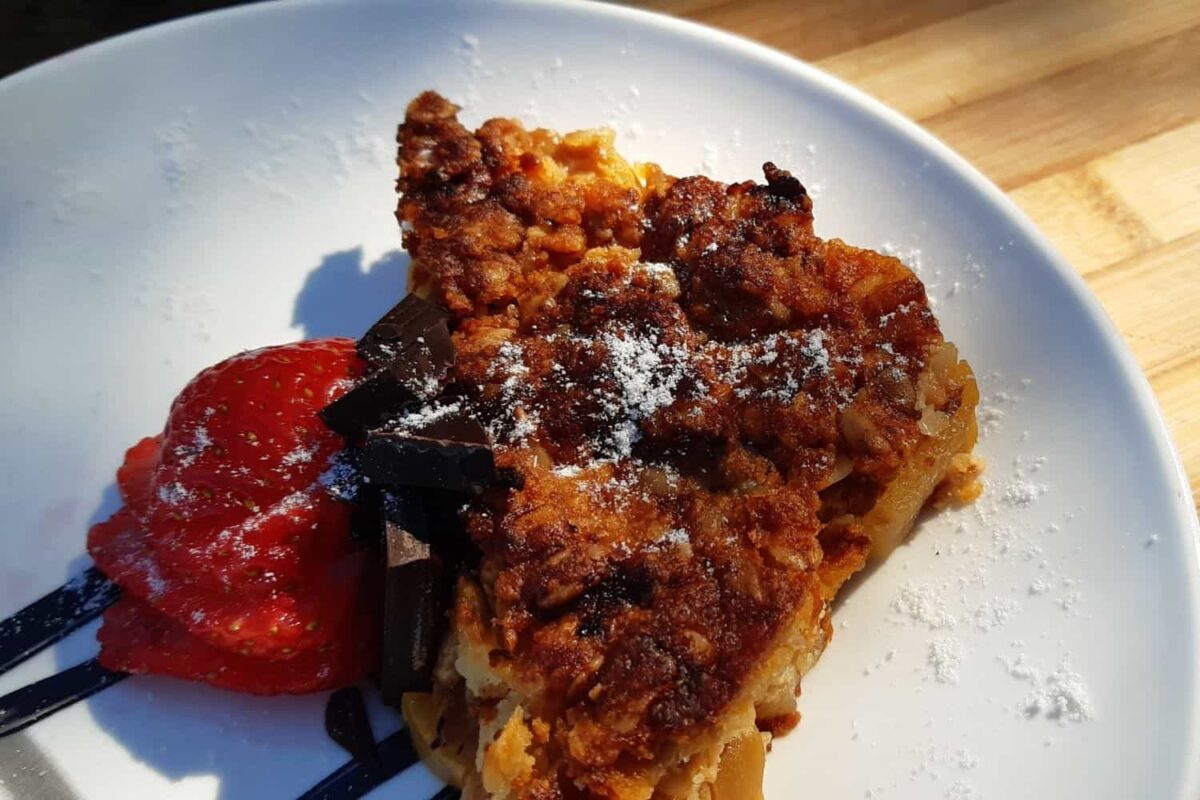 Ingredients
1

cup

Almond Flour

50

g

Butter

3/4

tsp

Stevia Powder

1/4

cup

Gluten Free Oats

1

tbsp

Rice Milk Powder

30

g

Sunflower Seeds

3

Medium Sized Pears

50

g

Dried Apricots
Instructions
For the Filling
Place the apricots in a saucepan, cover with cold water, bring to the boil and let simmer for 20 min.

Stir in the pears, cover and let simmer for 20 min.

Pour the cooked fruit and its juice into a baking dish.
For the Topping
Rub the flour and butter together to make a crumbly paste.

Stir in the milk powder, sunflower seeds, oats and stevia.

Spread the topping over the fruit filled baking dish and bake for 15min or until golden brown.