You will be totally blown away by how delicious this saucy chicken dish is! Georgian chicken with walnuts is a quick and easy-to-make, flavourful dish full of nutrition. Good for your body and mind. To add a cherry to the top, the ingredients are Gaps and Paleo diet-friendly.    
The Plum and Walnut Sauce
This Georgian walnut sauce is one of the most divine compliments to a dish that I have ever had! Plums or prunes are the main ingredients for the sauce. Accompanied by walnuts gently fried with onions, garlic and coriander (already, this little bit of frying will produce a mouth-watering fragrance). All of this is then further enhanced with an aromatic spice combination made of cayenne pepper, cinnamon, clove and fresh coriander. Every one of these simple ingredients plays an important role in producing this sweet and creamy blend of flavours. The Georgian walnut sauce's creamy consistency and fragrant flavours make it the perfect match for chicken. Although it does still work beautifully with other meat and fish.
A Chicken Dish that's not as Hard as it Looks
There are quite a few ingredients in this recipe but once you have tried it you realise that it is actually a simple, easy and surprisingly fast process. While your chicken is doing its initial cook, you can fry up the onion walnut mix. Then there is just some liquidizing and simmering left to do!
Healthy is as Healthy does
This dish is absolutely full of goodness. Walnut is a great source of fatty acids and helps lower blood fats and cholesterol. Plums are rich in antioxidants and help reduce blood sugar. The spices each have their own perk, such as anti-inflammatory and antiviral properties, assisting with digestion and promoting heart health. And that is just the sauce. Chicken is full of protein and contains the amino acid tryptophan, which has been linked to higher levels of serotonin in our brain.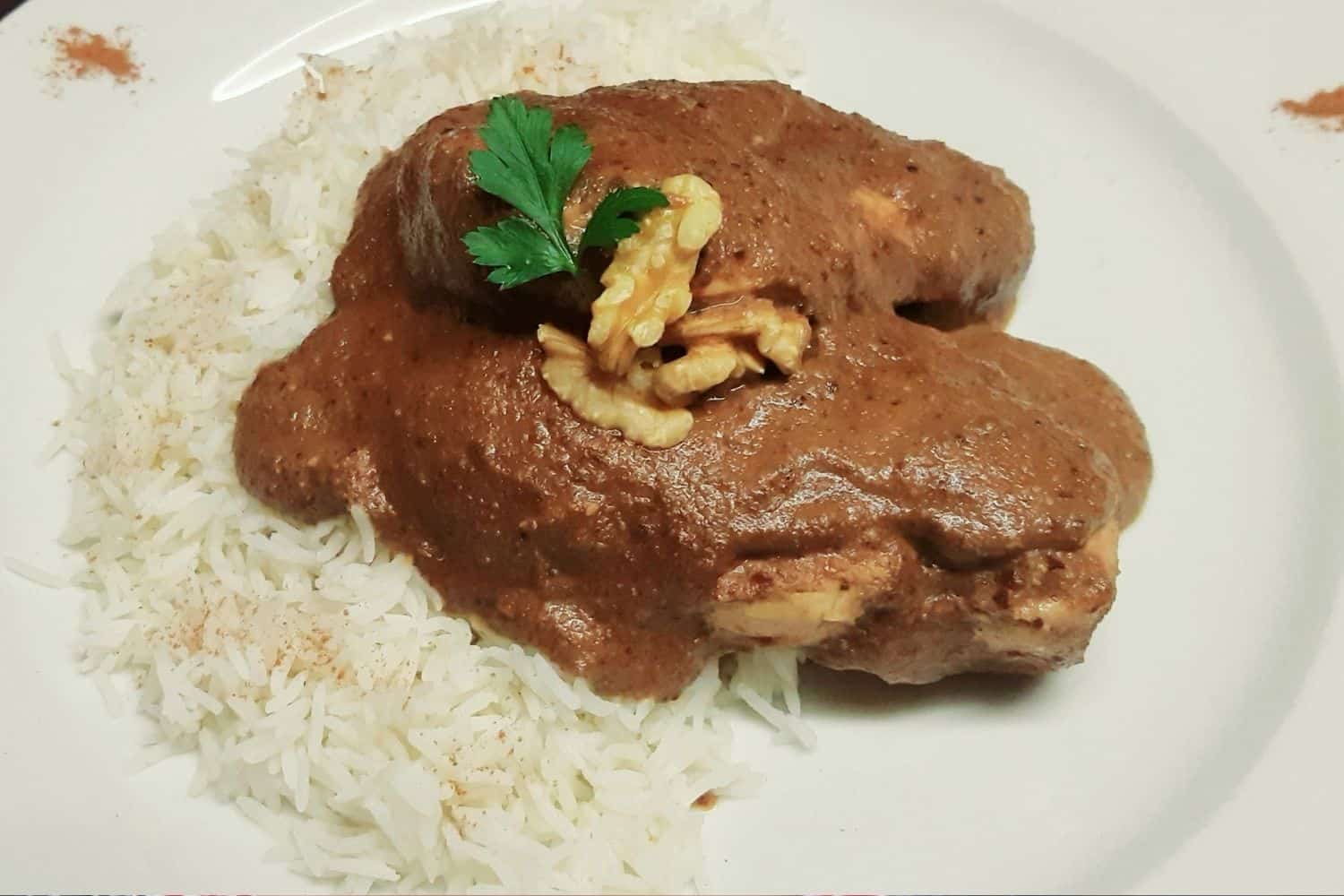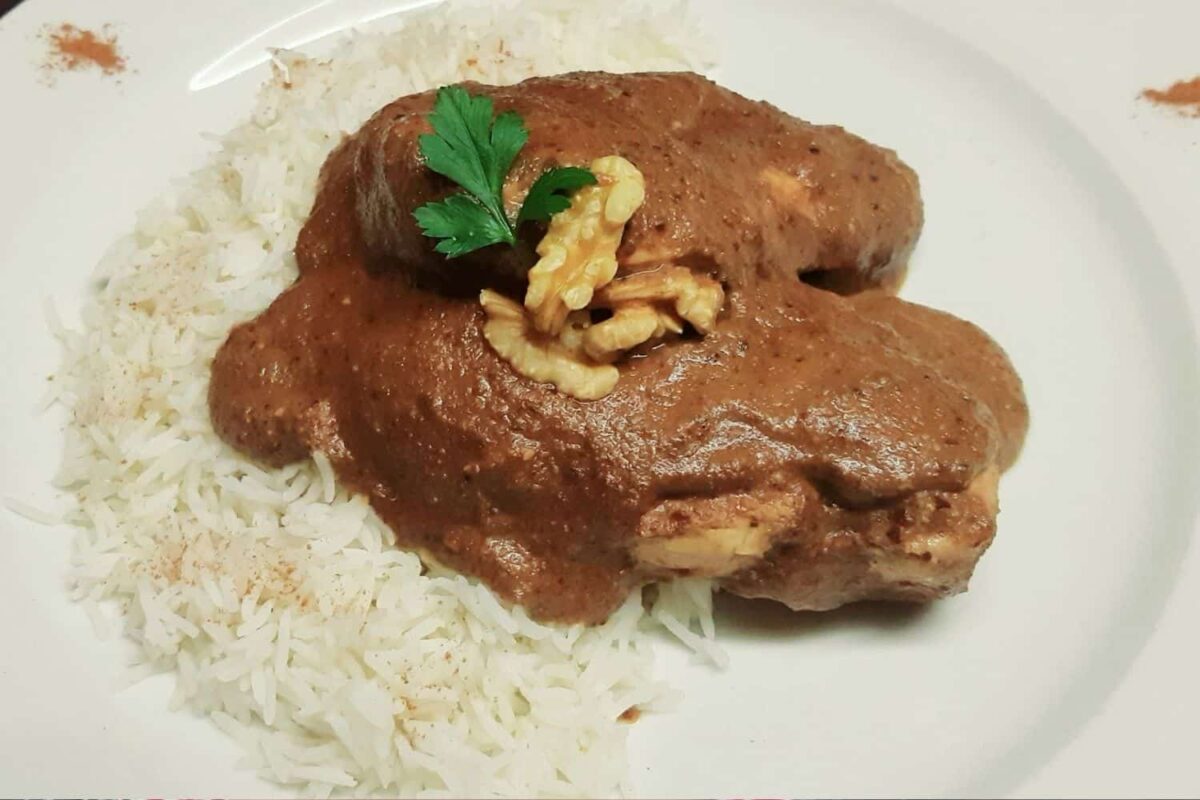 Ingredients
600

g

Chicken

Breasts or whole pieces

250

ml

Chicken Stock

1

tbsp

Olive Oil or Ghee

1

Large Onion

Diced

2

Cloves of Garlic

Diced

¼

tsp

Ground Coriander Seeds

80

g

Walnuts

Roughly chopped

100

g

Plums or Prunes

1

pinch

Ground Cloves

½

tsp

Cayenne Pepper

½

tsp

Ground Cinnamon

½

Lemon

Juiced

½

tsp

Fresh Coriander

Chopped

½

tsp

Stevia or Honey

Optional
Instructions
For the Sauce
In a large frying pan gently cook the onions for 10 minutes. Stirring often.

Add the garlic, coriander and walnuts and cook for 5 more minutes. Remove from the heat and set aside.

Liquidise the onion mixture, stock, prunes, cayenne pepper, cinnamon, lemon juice, sweetener, fresh coriander.
For the Chicken
In olive oil or a little water, fry/steam the chicken breast. Once cooked through remove from the heat.

Add the sauce mixture to the large frying pan and add the chicken.

Stir and cook gently for 10-15min.