Boasting vibrant color and the freshest ingredients, this Zesty Hake with Roasted Courgettes, Carrots and Cabbage is a wholesome and balanced meal that is perfect for those who are looking to eat cleaner and healthier, but not compromise on flavor! This dish also does not contain carbohydrates- so it is perfect for those who are on a banting or ketogenic diet.
Nutrition Deluxe! 
Hake is a white fish that is relatively lean. It is packed with protein and tons of vitamins and minerals such as vitamin A, E, and D. Hake also consists essential fatty acids such as omega-3 and omega-6 which play a huge role in brain development, eye health, pro-inflammatory reactions, and allergic reactions. For this dish, hake is cooked in a soya and lime juice sauce that is seasoned with garlic and chili flakes, giving it a zesty and tangy, yet deeply savory flavor with a tiny bite. You can leave out the chili flakes if you desire. The hake is easy to make- it is fried in a pan until cooked through and crispy, and served with lime wedges for added zest.  
Carrots, Courgettes, and Cabbage, Oh My! 
This dish is loaded with vegetables, which makes it perfect for the family when you are looking for a well-balanced, healthy, and nutritious meal. The vegetables are coated in olive oil, salt, pepper, and turmeric, and roasted in the oven on a hot temperature until they are cooked and crunchy. If you have a particularly hot oven, adjust the temperature or just watch the veggies so that they don't burn (a slight char is okay). For the cabbage, Pak Choi is used, an Asian cabbage that is particularly savory and crunchy, along with baby spinach, and sweet sugarsnap peas. These ingredients are fried in a pan with olive oil, and lemon juice is added to give it some zest.
This dish can do no wrong; it is flavorful and healthy. However, if you would like to increase the carbohydrate content, add some roasted baby potatoes or some butternut into your vegetables for an extra energy kick!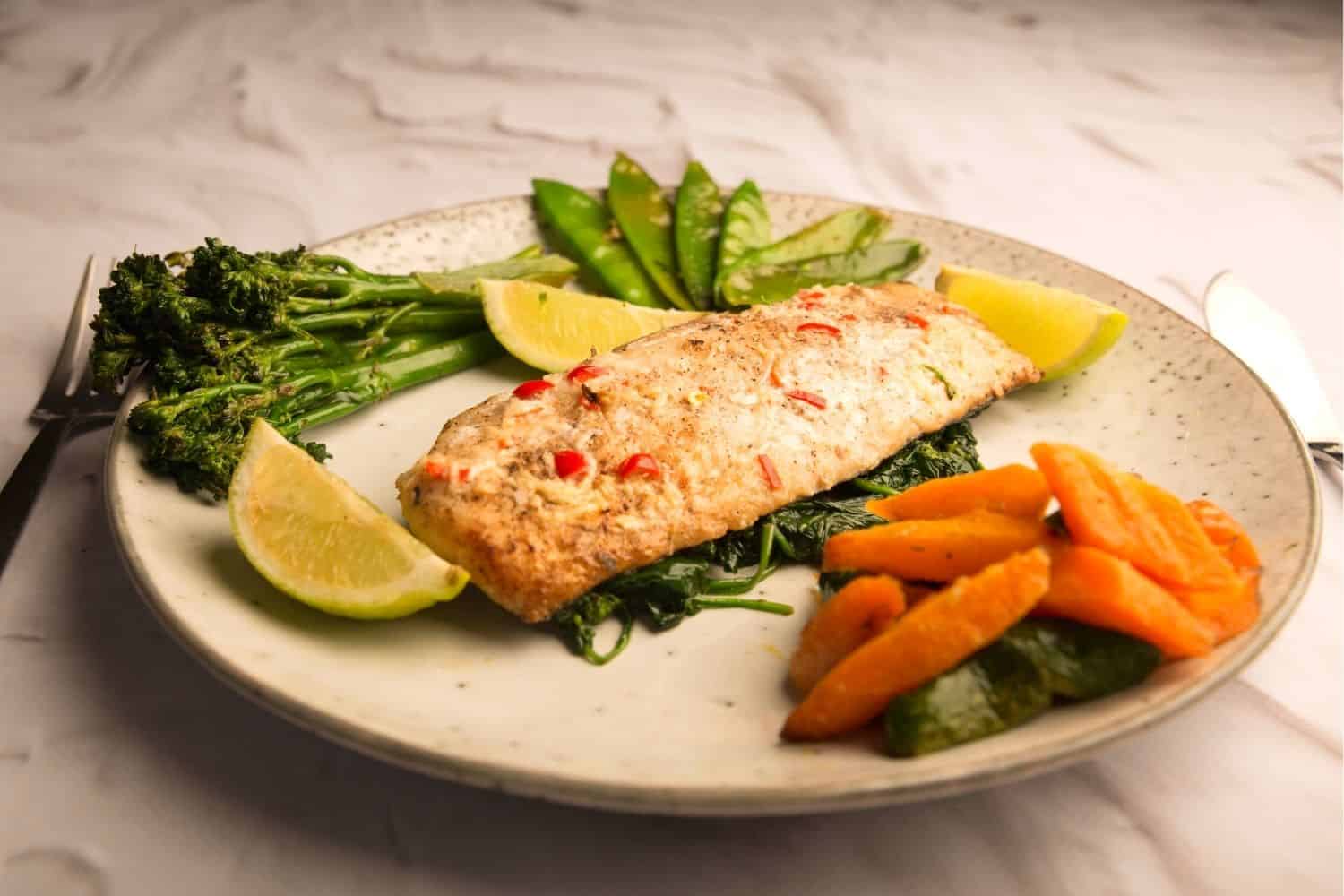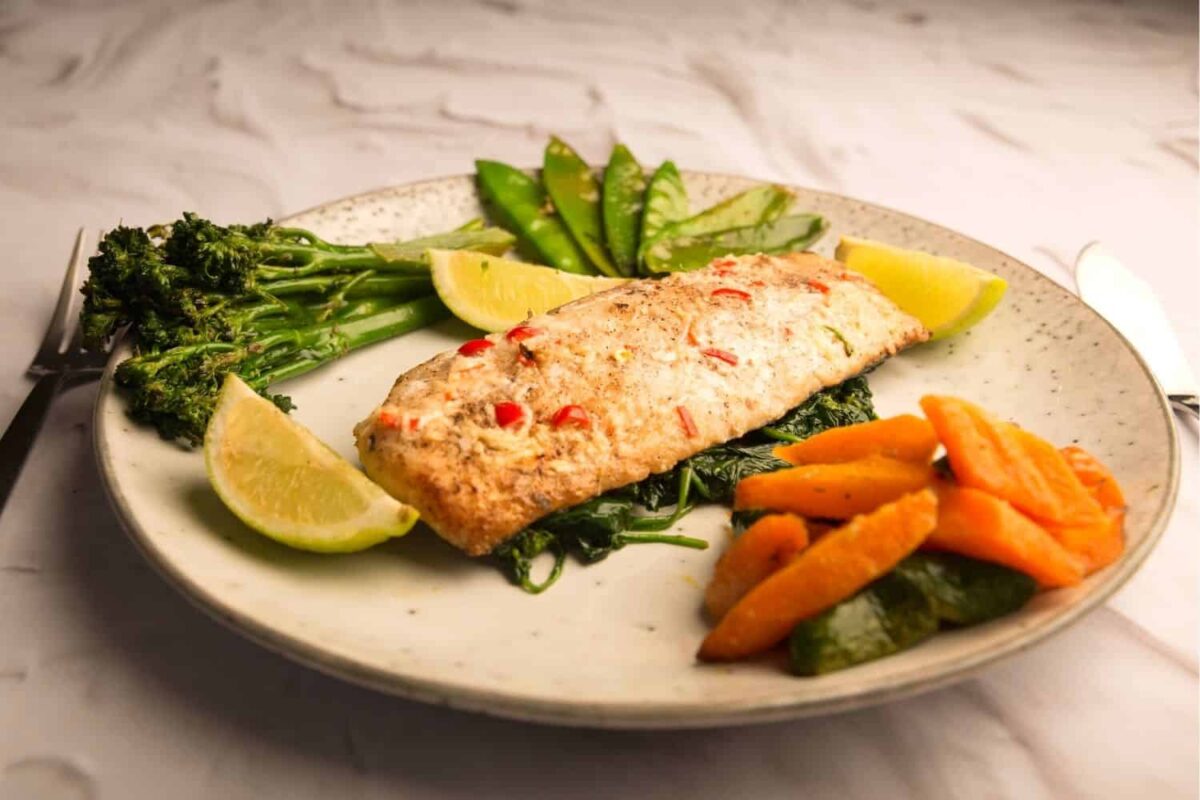 Ingredients
For the Hake
200

g

Hake

15

ml

Olive Oil

15

ml

Lime Juice

5

ml

Soya Sauce

3

g

Garlic

Chopped

0.25

g

Red Chilli

0.5

g

Fine Salt

1

Lime

Wedge
For the Roasted Veg
60

g

Zucchini

60

g

Carrot

2

g

Coarse Pepper

1

g

Turmeric

1

g

Fine Salt
For the Asian Greens
40

g

Pak Choi

30

g

Baby Spinach

20

g

Sugarsnap Peas

15

ml

Olive Oil

15

ml

Lemon Juice
Instructions
For the Hake
Heat olive oil in pan then add hake (skin side down) & fry until crisp. Flip & fry for a few minutes.

Add garlic, chilli & lime juice, leave to fry while spooning sauce over the hake.
For the Roasting Veg
Place all the ingredients in a bowl, toss to coat then spread on a baking tray.

Roast in oven @ 200'C until cooked (but still crunchy).
For the Asian Greens
Heat oil in a pan. Add veg & seasoning.

Fry until wilted then add lemon juice. Cook until