You cannot help but adore a meal that is nutritional, yet still full of mouthwatering flavor. This Deep Fried Hake Strips meal with Creamy Baby Marrows is full of protein, and vitamins and minerals. It is the perfect weeknight dish for when you want a healthy meal, but still want to achieve big flavor. 
Full of Nutrients 
The main protein in this dish is hake, which is full of vitamins and nutrients. Hake is naturally high in protein, with 17.4 grams per 100 grams, and is one of the best sources of essential fatty acids, and fat-soluble vitamins like vitamin A, D, and E. Hake is also a naturally lean fish, that is low in fat and therefore low in calories too! Hake also has B-complex vitamins, and is high in iodine, phosphorus, magnesium, potassium, and zinc. This is certainly a healthy meal!
Quick and Easy 
The only steps required when making this meal is to flour the hake to add some crispiness when it is fried. Make sure to drain the hake fillets of excess oil after it is fried to keep them as healthy as possible. The hake will only take about 5 minutes to cook through- it is nice and quick! You will know that the hake is done when the skin has become golden and crispy. The courgette or baby marrow bake adds a creaminess to this dish, but still adds nutrition too. It is made simply of zucchini, cream, butter, egg, and simple spices. The zucchini is layered in a baking dish with the cream mixture, topped with cheddar, and baked in the oven until cooked through- this also does not take long!
Serve this healthy yet scrumptious meal for the family, and rest easy knowing everyone is getting all the important nutrients in, while still enjoying an equally delicious plate of food that will leave everyone feeling fully satisfied!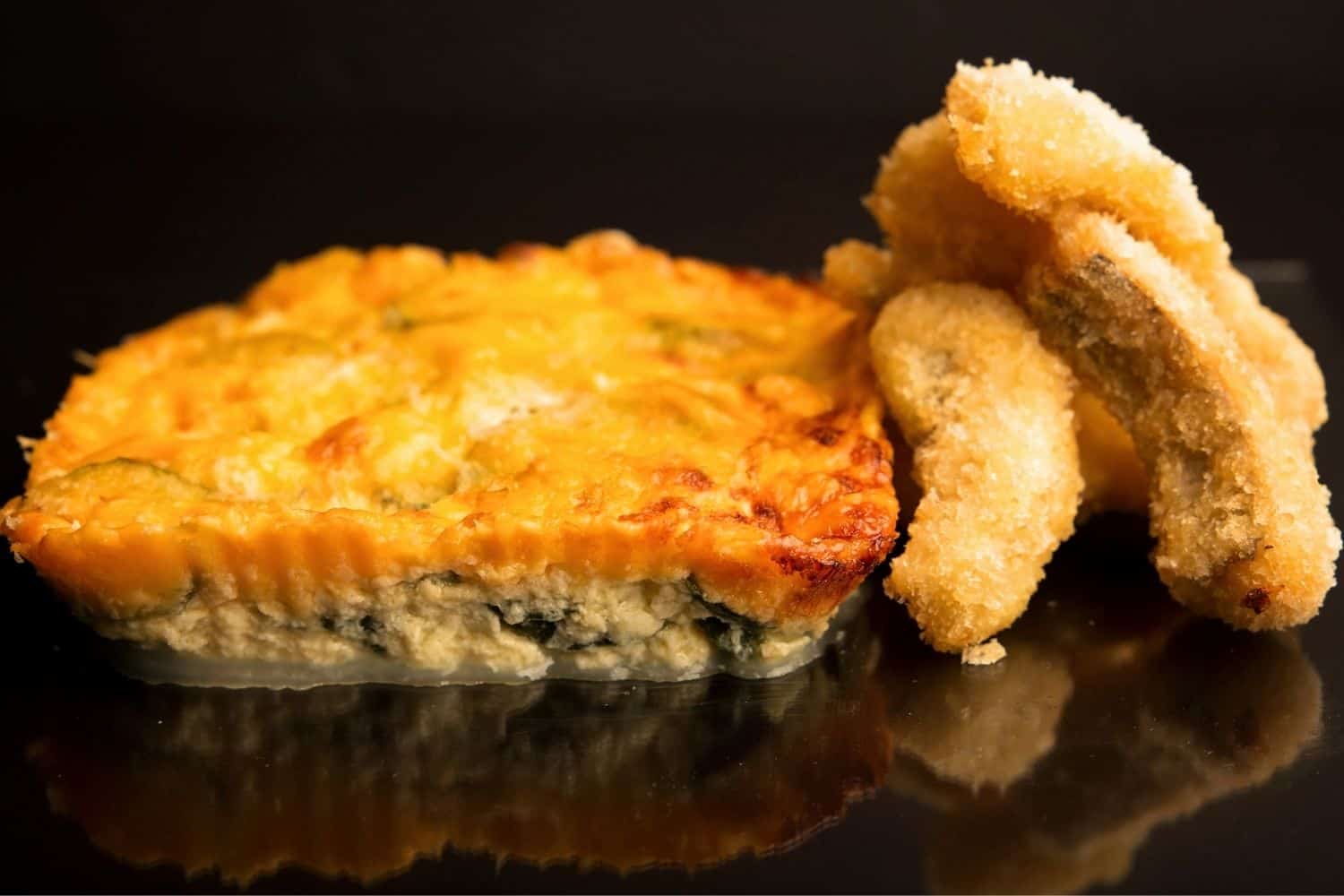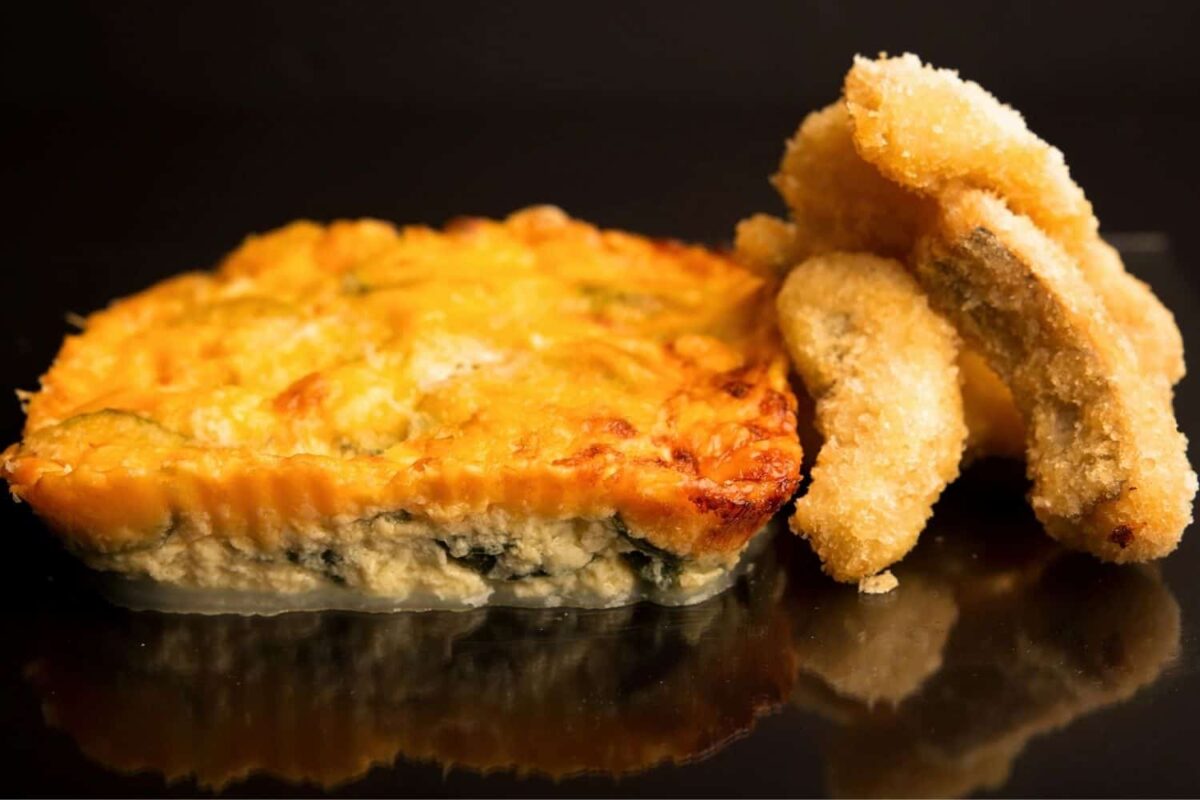 Ingredients
For the Hake
80

g

Hake

10

g

Cake Flour

7.5

ml

Olive oil

1

g

Turmeric

0.5

g

Fine Salt
For the Creamy Baby Marrows
70

g

Zucchini

7.5

g

Butter

50

ml

Cream

0.5

Egg

1

g

Lime Leaf

1

g

Coarse Pepper

25

g

Cheddar
Instructions
For the Hake
Heat olive oil in a pan. Season hake with salt & pepper.

Dip in flour then fry in hot oil until golden & crisp.
For the Courgette Bake
Combine cream, spices, parmesan cheese & egg. Whisk until well combined.

Layer courgettes in a baking dish, top with butter & cream mixture, sprinkle with cheddar.

Bake at 180°C until cooked through.