A simple, low-calorie meal full of succulent texture, these Tuna Fishcakes are surprisingly tasty and full of flavor! What makes these fishcakes even better is that they are so simple and quick to make. Try these Tuna Fishcakes when you are wanting a healthy meal but don't have the time to cook a lengthy one.
No Supermarket Trip Required! 
As this dish requires simple ingredients that you could most probably already find in your kitchen or pantry, you won't have to stress about finding time to make that supermarket trip. These fishcakes only require 3 cans of shredded tuna, breadcrumbs, an egg, an onion, a lemon, some oil, some flour, simple spices, and sweet chili sauce if desired.
Ready in a Pinch 
The only steps really required to prepare these fishcakes are to combine the ingredients, shape them into balls, dust with some flour, and fry in a pan. Tuna, breadcrumbs, lemon juice, and egg are mixed together, and the spices (you can use whichever you like), diced onion, and sweet chili sauce are added. Once this is done, the fishcakes are shaped, dusted with flour, and fried in some oil until they are golden brown and have a crispy coating. If you would like to keep these fishcakes as healthy as possible, fry them in less oil, or use coconut oil as a substitute. This process should take relatively quick depending on how many fishcakes you are making.
You can serve these Tuna Fishcakes with whatever sides you would like, but if you would like a balanced meal, serve with some mashed potato and a Greek salad. You can also serve some roasted vegetables on the side to get those vitamins and minerals in.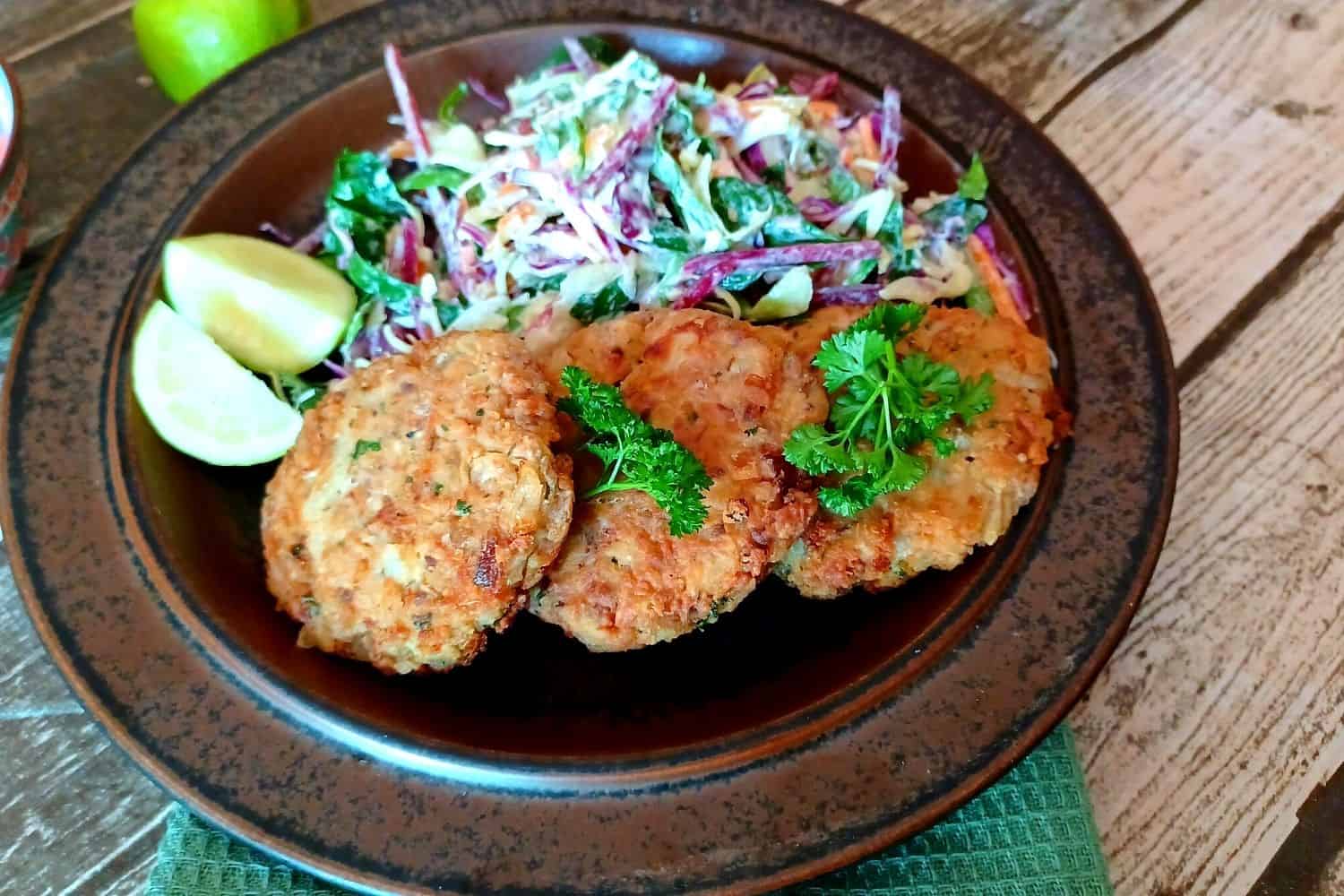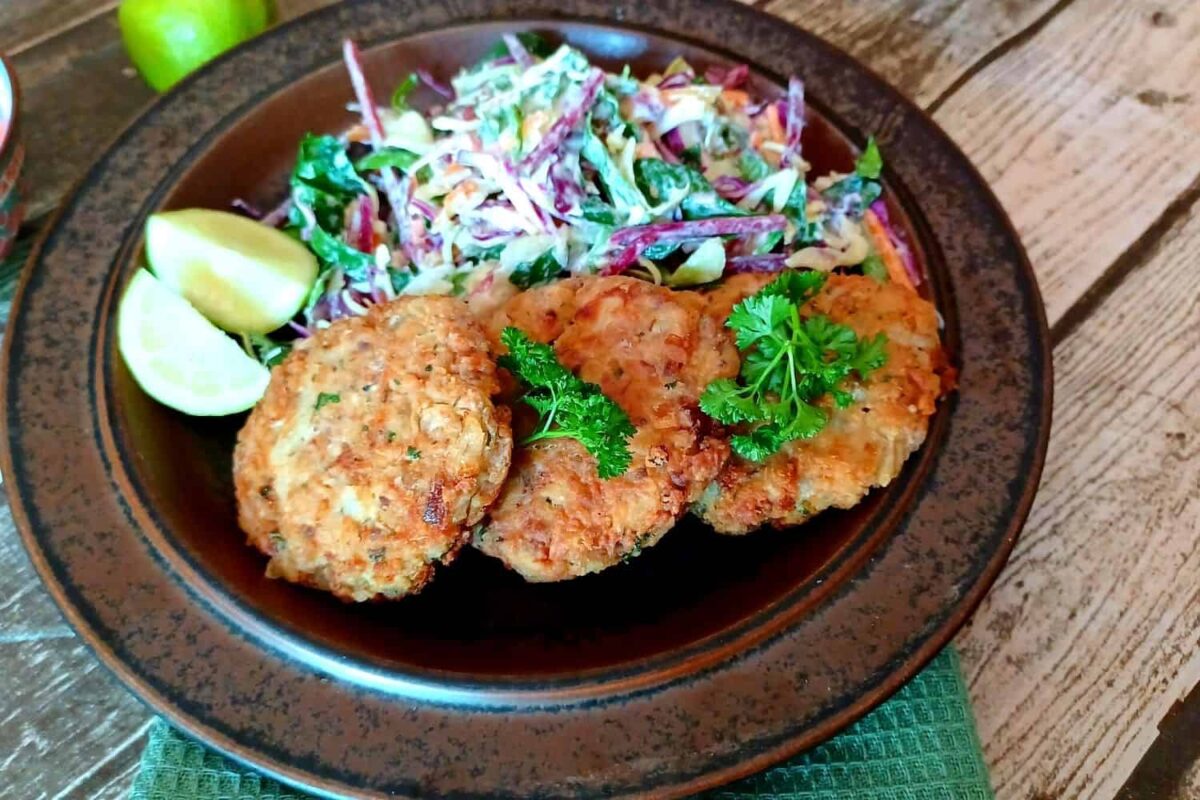 Ingredients
3

170 g cans

Light meat Tuna shredded in brine

3

slices of bread, crumbled

1

egg

salt and pepper to taste or…

1

tsp

lemon & black pepper  

¼

cup

sweet chili sauce (optional)

1

grated onion 

¼

cup

chopped parsley

flour for dusting

oil for shallow frying

juice of one lemon
Instructions
Mix the tuna, breadcrumbs, lemon juice, and egg together.

Add the spices, sweet chili, and  onions

Press into the desired size and dust in flour.

Shallow fry in a pan until golden brown.

* Serve with mash and salad