Looking for a snack, appetizer, or perhaps a whole meal? Look no further. This Vegan Corn Dog with Potato Wedges and Crunchy Slaw is the perfect balance of all things good and tasty.
These vegan corn dogs are so quick and simple to make. You'll only be busy for a total of 15 minutes before you have a delicious meal waiting. Grab your favourite brand of vegan sausages/bangers and get going. For the batter, you just need to mix all the ingredients together. Remember to dredge the corn dogs in flour before you dip them in the batter. This will help the batter to better cling to the sausage/banger.
We know that corn dogs aren't really the healthiest option out there, but that's where the sides come in to save the day! The star of this meal is definitely the coleslaw. It brings that much-needed freshness and crispness between the starch of the corn dogs and potato wedges. Flavours of chives and garlic mixed with lemon juice bringing the freshness, and turmeric and garam masala bringing a richness to the dish.
CHEF'S TIP FOR VEGAN CORN DOGS
Try cutting your sausages/bangers into halves before threading the skewer through it for more comfortable, bite-size corn dogs.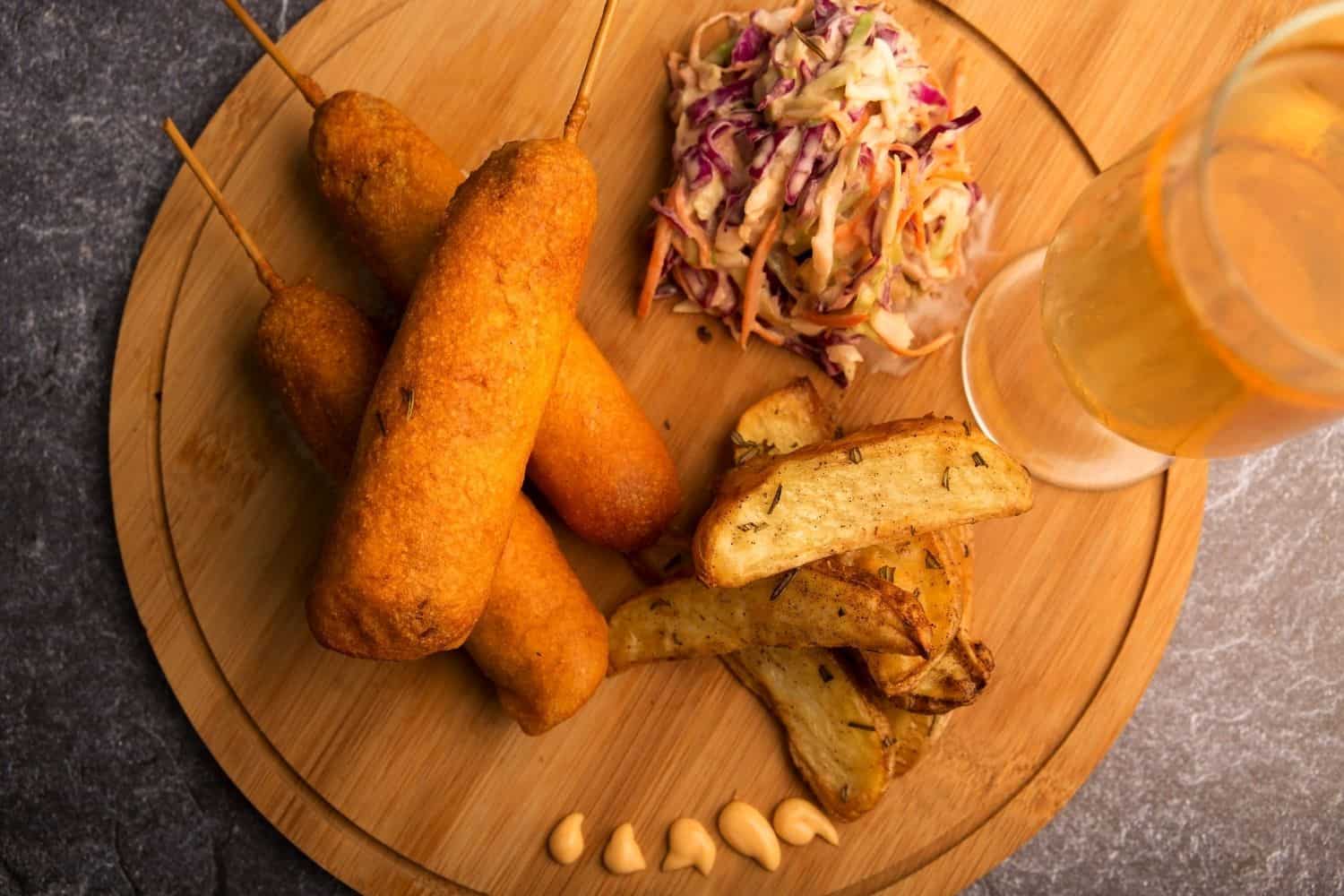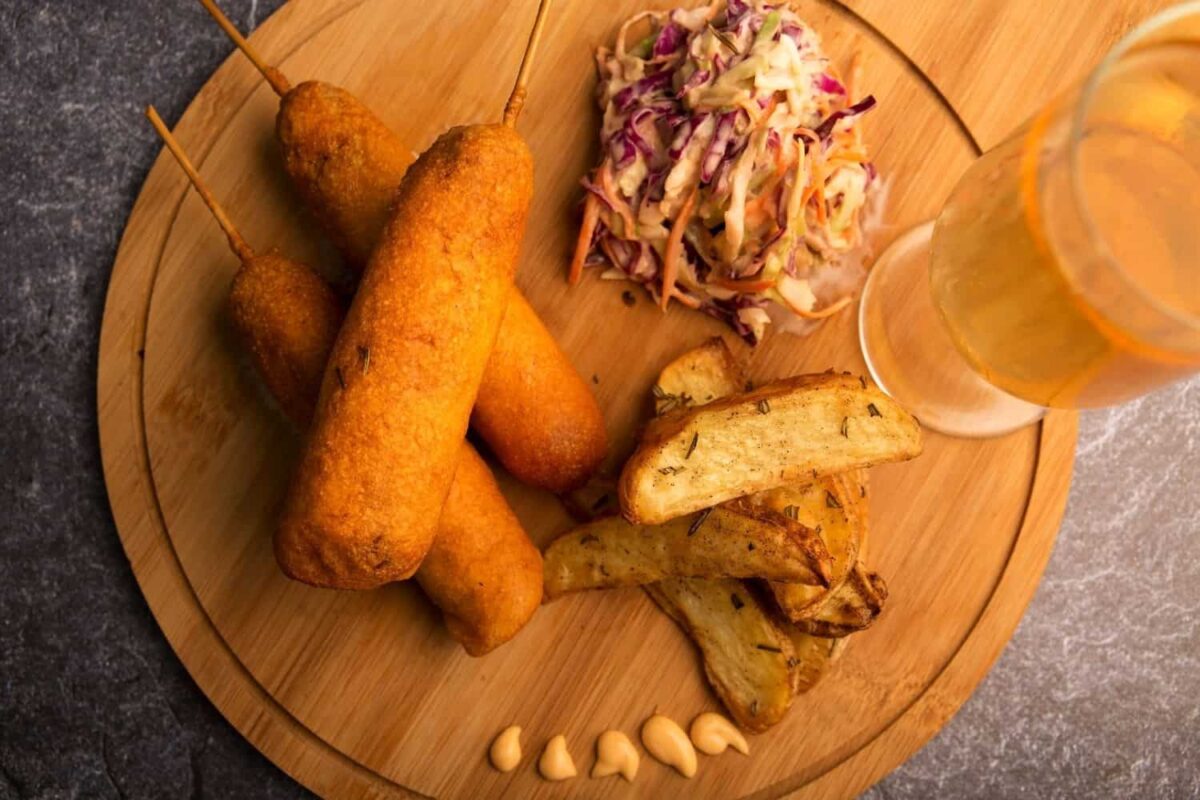 Ingredients
For the Corn Dog
2

Vegan Bangers

10

g

Cake Flour

2

Skewers
For the Batter
30

g

Cake Flour

30

g

Corn Flour

12

g

Treacle Sugar

5

g

Baking powder

1

g

Tumeric

60

ml

Soy Milk
For the Wedges
200

g

Potato

15

ml

Olive Oil

2.5

g

Fine Pepper
For the Cole Slaw
30

g

Red Cabbage

Shredded

30

g

White Cabbage

Shredded

30

g

Carrots

Julienne

10

ml

Olive Oil

1

g

Chives

Chopped

7

ml

Lemon Juice

1

g

Garlic

Chopped

0.25

g

Garam Masala

0.25

g

Tumeric
Instructions
For the Corn Dogs
Thread the skewer through the sausage 3 quarters of the way.

Dust skewered hot dogs with flour.

To make the batter, whisk all the ingredients togther until smooth.

Dip the floured sausages in the batter & deep fry until golden & crisp.
For the Cole Slaw
Blend olive oil, lemon juice, garlic, cumin & salt together. Stir in chives.

Dress shredded vegetables & toss to coat.