Never go near those boring garage pies again with these scrumptious Spicy Pork Pies with Diced Bacon! These pies are the perfect balance of pastry and tender meat, with a surprise of crunchy smoked bacon bits inside, that will have you craving more and more.
If you want to make these pies completely from scratch, you can make your own pie dough, but a quick and easy alternative would be to buy a pre-made puff pastry or pie dough from the bakery at your local supermarket- they should be just as good.
This just leaves you with your pork filling to create, which is fairly simple! You can spice your pork with whatever seasoning you would like, but the recipe suggests that you use salt and pepper, cloves, nutmeg, and cayenne pepper. Add some paprika or chili powder if you would like to add some heat!
These pork and bacon pies are a great pre-lunch or pre-dinner snack for a party, but you can absolutely enjoy them as a meal with some French fries or a Greek salad to add some vegetables and freshness into the mix. Also, there is simply no better pie than a fresh pie coming straight from the oven.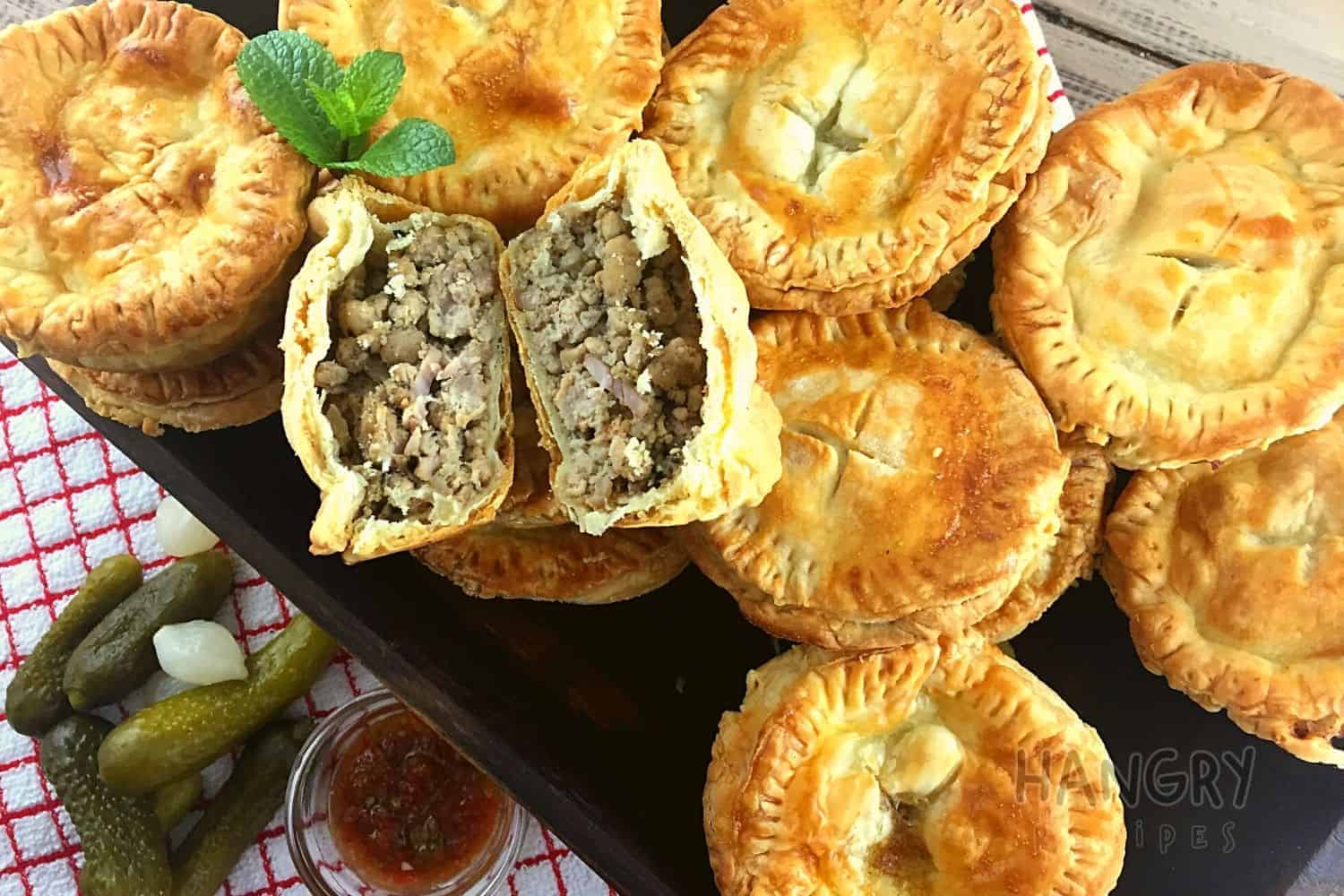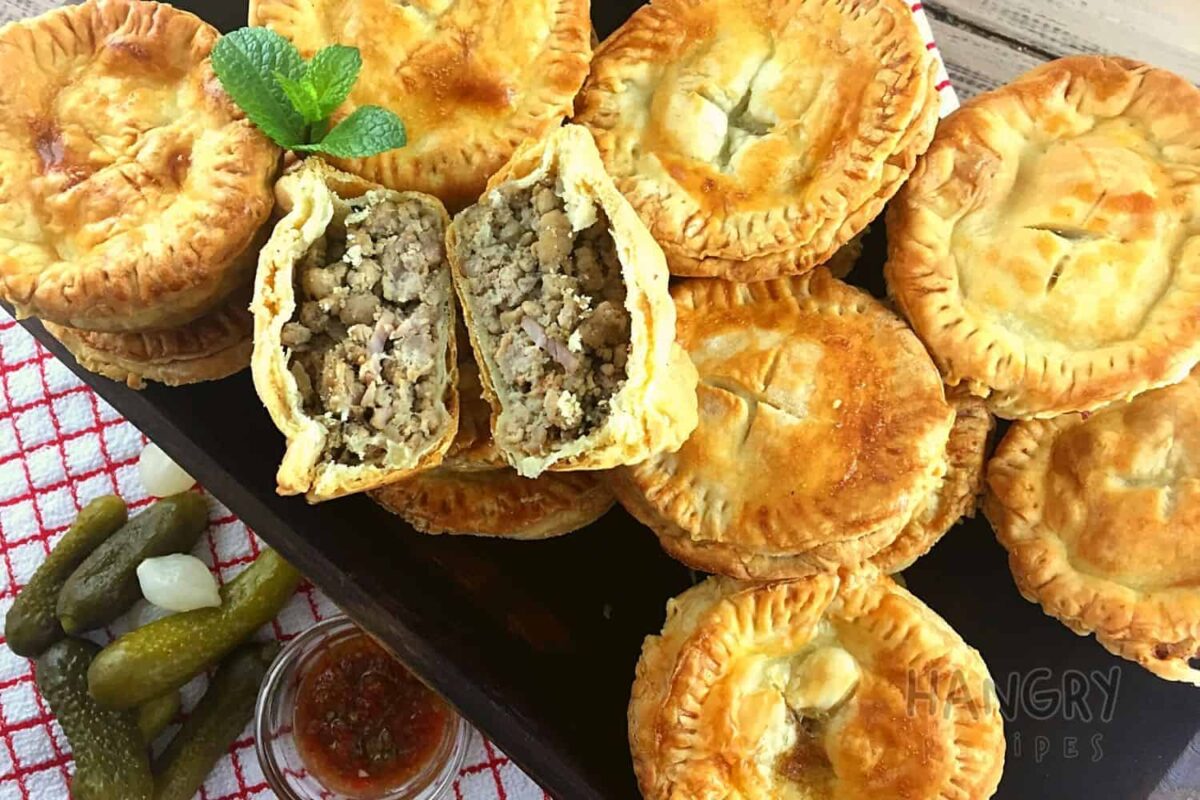 Ingredients
2

tbsp

cornstarch

2

cups

chicken stock

1

kg

ground pork

250

g

wood smoked and diced bacon  

3

cloves

garlic

chopped

1 ½

tsp

salt

½

tsp

pepper

½

tsp

ground cloves

½

tsp

ground nutmeg

½

tsp

cayenne pepper

4

rolls

puff pastry

thawed 

1

egg

large

2

tsp

milk
Instructions
Grease two muffin tray's with non-stick spray 
In a small saucepan, mix cornstarch and broth until blended, bring to a boil, stirring constantly. Cook and stir 1-2 minutes or until thickened. Remove from heat. 

In a large heavy-based saucepan, cook the ground pork, stir and break up pork into crumbles as the cooking progresses. add the bacon. Keep on cooking until the pork is not pink.  drain and set aside.

Add the broth mixture to the pork, cook and stir for 1 to 2 minutes or until thickened. Cool 
Preheat oven to 200° C / 425 °F 
Unroll each pie crust. On a  flat work surface, sprinkled flour,  roll out the pie crust into a  circle. (Measure your muffin pans and cut 20 large circles that will fit in right to the bottom and edge and 20 smaller to cover). Using floured round cookie cutters, cut sixteen circles and sixteen smaller circles. rolling scraps as needed. Place large circles in greased muffin cups, pressing crust on bottom and upsides. Fill each with 3 large tablespoons of pork mixture. Place small circles over the filling. Press edges with a fork to seal. 

In a small bowl, whisk egg and milk, brush over tops. Cuts slits in crust.

Bake 20 to 25 minutes or until golden brown. Carefully remove pies to wire racks.