The combination of pork and beans doesn't need to just live at Southern Summer barbeques or cookouts, they can be used in a variety of unique dishes too, such as this Pork Bean Soup Infused with Cumin! You'll never want to eat your standard pork and canned beans ever again after trying this dish!
Fast Flavor 
This soup dish is infused with aromatic flavors coming from its warm spices, such as paprika, and the star of the show, cumin. This spice adds a nutty and warm taste to the soup, that complements the savory pork and beans perfectly. The beans in the soup contribute to a thick and velvety sauce that works as a delicious soup base. For such a rich and flavor-filled dish, it takes so quick! You can have this soup ready in 20 minutes, and make it either on the stove in a pot, or using a pressure cooker to do all the work for you.
Picking Your Pork 
This recipe uses pork chops that have been diced, but the chops can also be kept on the bone and trimmed. Cuts of pork that are on the bone always contribute to a more intense flavor coming from the bone marrow. If you would like some added flavor, you can also use smoked pork or bacon for a smokier flavor- but we suggest you pick your favorite.
Serve this thick and tasty pork and beans soup with some homemade soda bread, beer bread, or some tortilla chips for dipping.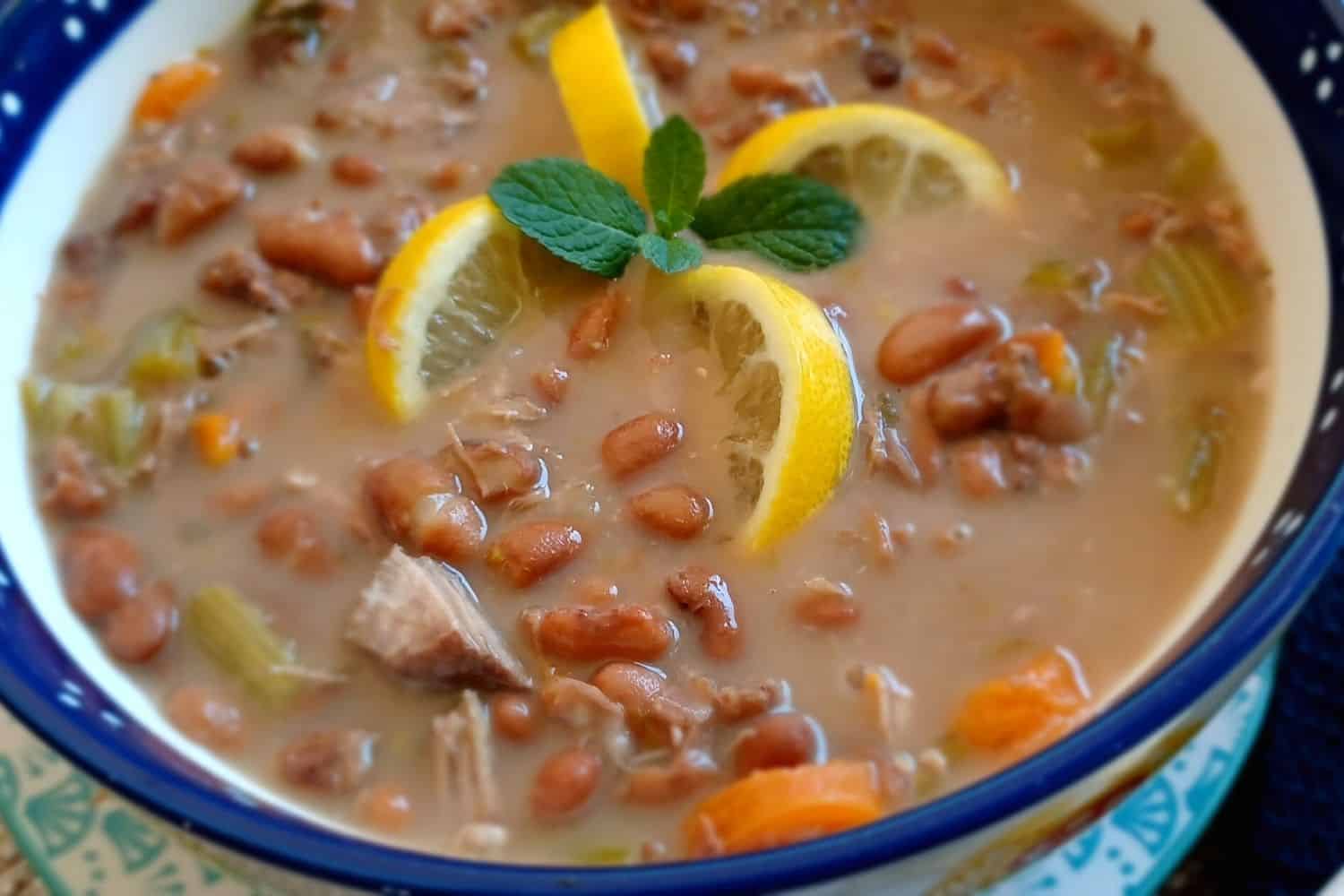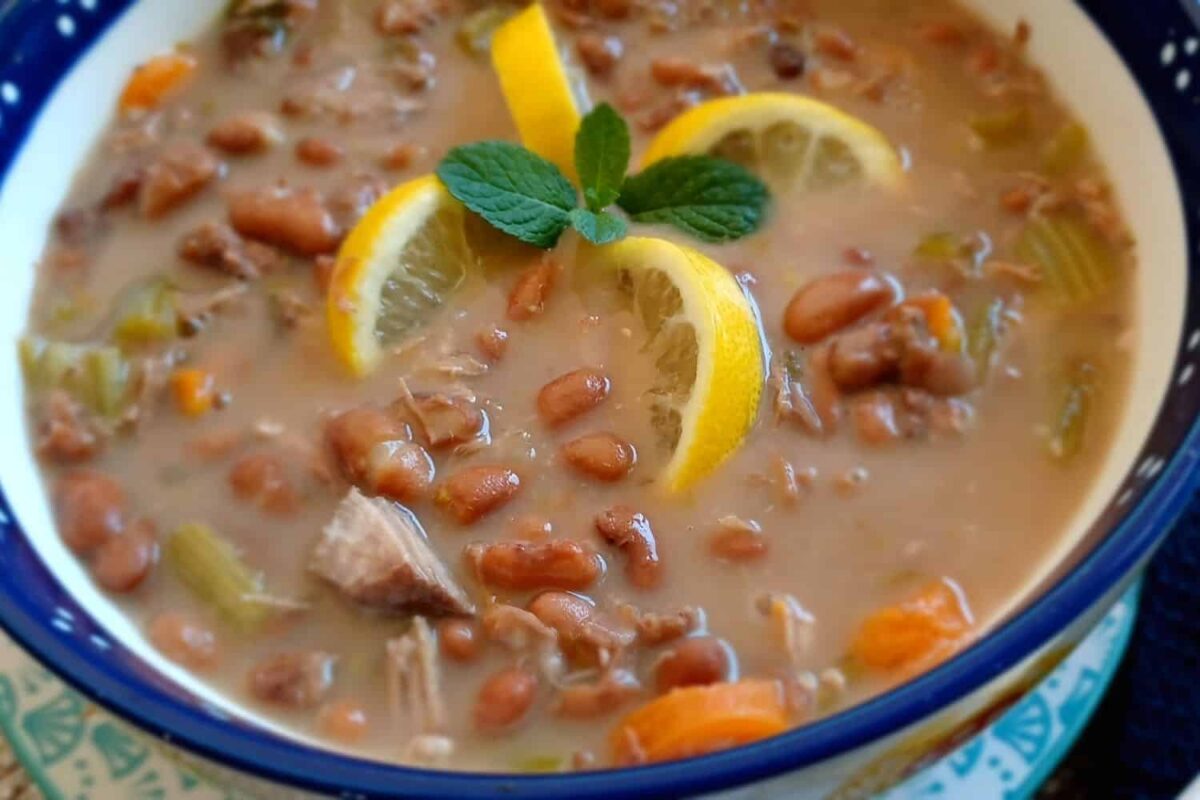 Ingredients
750

g

Pork chops, diced or shoulder blades

It is a highly versatile cut, It can be diced  or kept on the bone or deboned and trimmed 

60

ml

olive oil

extra virgin

2

onions

chopped

2

carrots

chopped

2

cloves garlic

chopped

115

g

tomato paste

1

kg

dried red beans

10

ml

paprika

1

tsp

white pepper

2

tsp

dried cumin

salt to taste

Fresh Lemons Dried Chillies for garnishing.
Instructions
Place a heavy-based pot or the pressure cooker on medium heat, add 1/2 of the oil and fry the pork pieces until golden brown

Remove the meat and set aside, then add the remaining oil and saute the onions and carrots in the same pot over medium heat until soft and glossy

Stir in the garlic, cumin, paprika, and the tomato paste, fry for an extra 5 minutes, add the soaked beans and fried meat, fill the pot with water 3/4 full

Cover with a lid and bring to the boil,  season to taste, and simmer for about 1 to 2 hours or until the beans are soft  
Method using a Pressure Cooker:
Season soup with salt and ground black pepper

Lock the pressure cooker lid in place and turn the steam vent handle to Sealing, cook for 12 to 20 minutes on High pressure

Let pressure release naturally for 10 minutes, then turn the steam vent handle to Venting to quick-release remaining pressure