A comforting Winter warmer that will keep you going throughout the chilly weather, this Creamy Potato and Burnt Leek Soup is a great weeknight meal that is full of flavor and creaminess, and is served with a garlic and herb bun as the cherry on top.
What Is in this potato and leek soup? 
This potato and leek soup consists of cubed and boiled potatoes, sliced leeks that are pan-fried in butter, and garlic, coconut cream, and coconut milk. The coconut milk adds a slight nuttiness and freshness to the soup, while the coconut cream adds a rich and creamy texture that works perfectly with the thick and silky potatoes. Once all the potatoes have cooked through, all of the ingredients are blended together until a smooth consistency is achieved. The soup does call for salt and pepper, but you can season it however you would like.  
Don't Forget Your Buns, Hun! 
This delectable soup is served with garlic and herb baked bread buns that have cheese and bacon bits inside. You can, however, include whatever spices or ingredients you would like in your bread buns, such as rosemary, onion, or even some chopped up chili. These buns add a crisp texture that is perfect for dipping into the soup.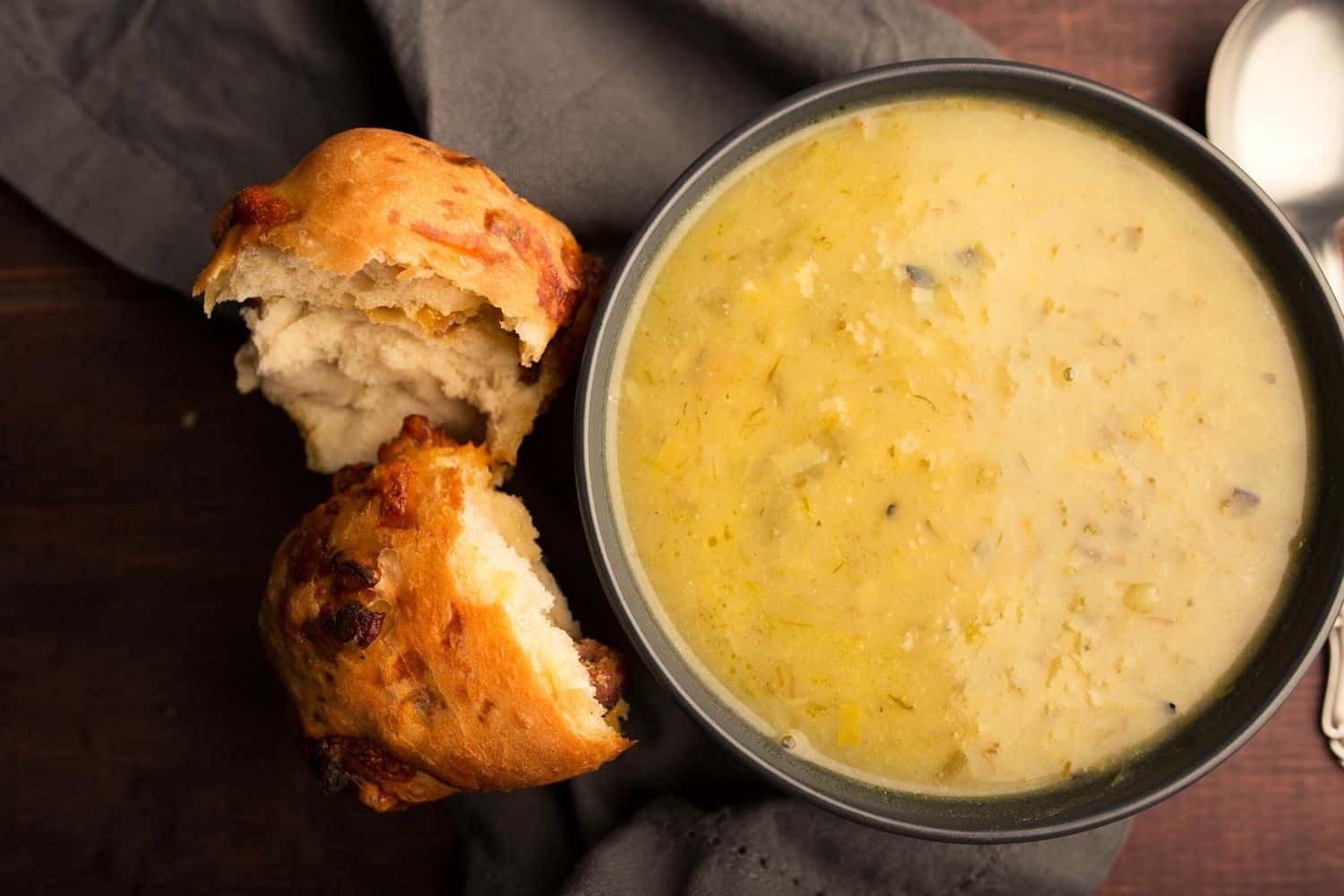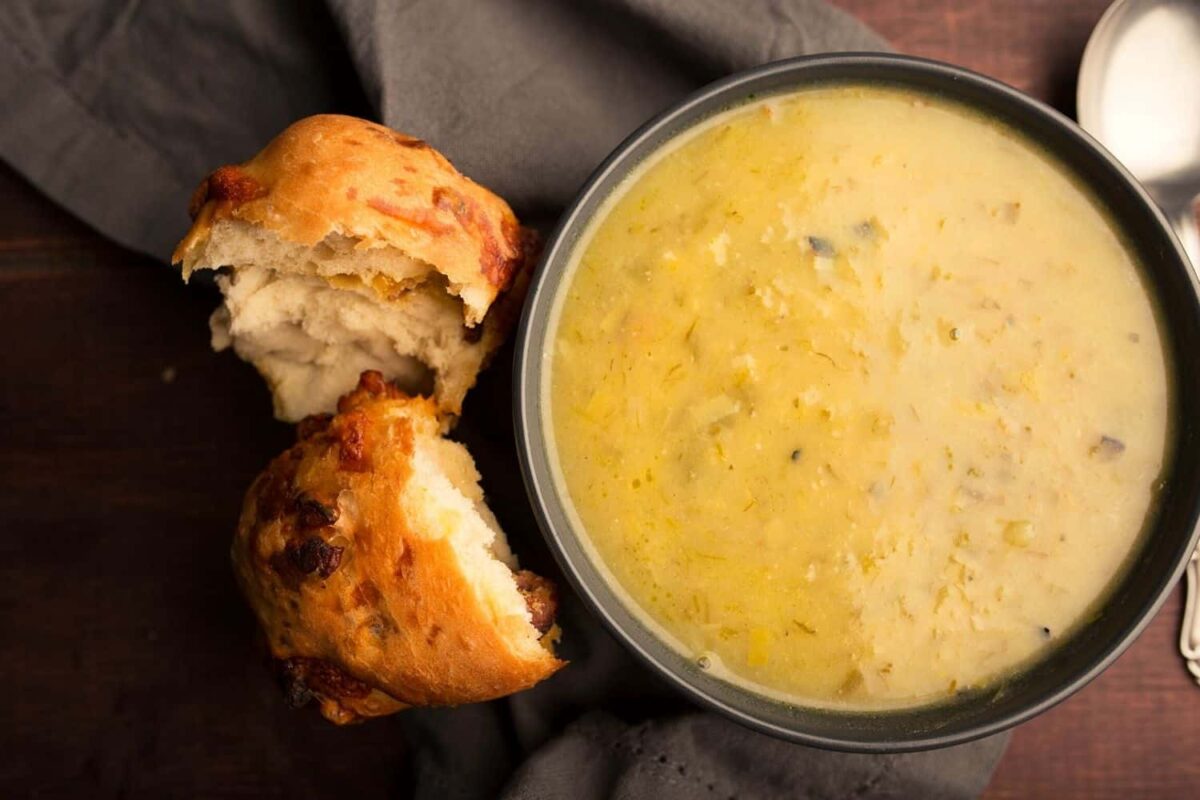 Ingredients
For the Soup
10

ml

Olive Oil

80

g

Leek

Sliced

4

g

Garlic

Chopped

160

g

Potato

Cubed

0.5

g

Vegetable Stock

250

ml

Water

For the stock

100

ml

Water

1

g

Fine Salt

1

g

Fine Pepper

60

ml

Coconut Milk

60

ml

Coconut Cream
For the Buns
80

g

Bread Dough

20

g

Cheddar Cheese

20

g

Bacon Bits

5

ml

Olive Oil
Instructions
For the Soup
Melt butter in a large pot over medium heat. Add leek & cook for 10 minutes.

Add garlic & potato. Cook, stirring occasionally, for 5 minutes.

Add stock & water. Season with salt & pepper. Cover & bring to a boil.

Reduce heat to low, simmer for 30 minutes until the potato is tender.

Use a stick blender & blend until smooth. Return to the heat & simmer, covered, for 5 minutes.

Garnish with fresh cream & chopped chives.
For the Buns
Roll dough into rectangle, about 2 cm thick. Brush with olive oil, top with herbs.

Roll into a "swiss roll" & divide into portions.

Bake in sprayed mini loaf tins.