We're obsessed with this statement rich and tasty dish – the Butter T-Bone Steak! A favourite amongst many chefs, T-Bone steak is a combination of sirloin on one side and tenderloin on the other, each separated by a (you guessed it) T-shaped Bone. As the meat on this cut is relatively lean, there is no need to feel guilty for the indulgent buttery sauce you are going to pair it with.
The steak itself is a great source of protein with an average of 50 grams of protein for a 200-gram steak. While steak does contain many important vitamins and minerals, keep in mind, too much of it can raise your cholesterol levels, so we suggest enjoying this dish in moderation.
While it is suggested that you use only salt and pepper to season your steak, the garlic, olive oil, and lemon rub works extremely well with the butter and onion sauce that you are going to pour over it before cooking. We suggest grilling this steak as the bone makes it difficult to actually adhere to a pan and cook through properly.
Serve this lovely, succulent T-Bone steak dish with hand cut potato chips or potato wedges, and a salad of your choice – thank us later!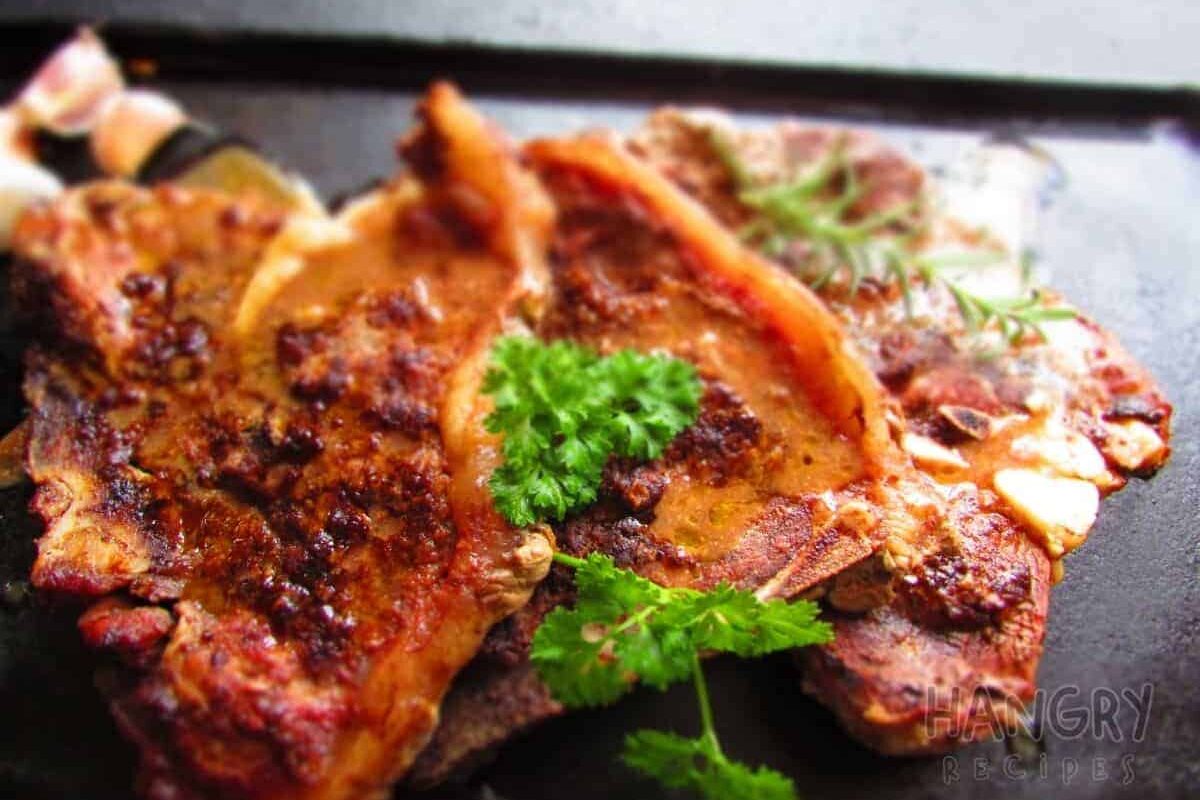 Ingredients
6

T-bone steaks

1

lemon

juiced

1

cup

Butter

1

packet of

brown onion soup

salt

1

clove of

crushed garlic

50

ml

olive oil

extra virgin

BBQ spice
Instructions
Mix the garlic, lemon juice and olive oil

Rub it over the meat and set aside

In a saucepan, melt the butter and add the onion soup

On a heated grill, seal the meat on both sides for one minute per side

Heat an oven sheet to 150°C and place the meat on the sheet

Pour the butter onion mixture over the meat

In a preheated oven, grill setting to 160°C, place the meat under the grill for 10 minutes
Not satisfied yet? Keep searching for delicious recipes here.